Bucks Party Packages for an Epic Bucks
Wicked Bucks are all about delivering the best and most memorable bucks party experience possible. Every day, night and weekend bucks party package is thought out thoroughly to ensure a streamlined itinerary for you and the group! If you are making sure your best mate's bucks party is done with ease and style, then you are in the right place. We have party options to suit any budget for any group size in Australia and New Zealand.
Bucks Weekend
There are some golden rules for the bucks weekend that no bucks group can break. The first rule of bucks parties don't tell anyone about your bucks weekend. It is only an ultimate bucks party when the party secrets are kept between the lads for years to come. The second rule of bucks parties never feel bad for organising the bucks party girls. You will be welcomed with open arms on your last night of freedom with the boys and is it really a bucks do without the girls… it's all about saying goodbye to the single life, right?
Bucks Party
Now where else to kickstart your epic bucks then with the bucks party. Let's keep in mind the range of bucks ideas and activities to create a bachelor weekend full of amazing memories for years to come. Choose from a unique bucks, traditional bucks, alternative bucks, budget bucks and/or classy luxe bucks to go out in style. From the laid back guy to the adrenaline fuelled competitive mate Wicked Bucks can craft the ultimate bucks to blow off your socks. There are hundreds of day bucks party ideas and bucks party packages to cater to everyones party tastes.
Bucks Packages At a Glance
Bucks Night
Finish off your bachelor weekend with a banger bucks night full of antics and great laughs. Treat yourself to a bucks show and dinner during the night. It is always a great idea to work your way into the night when you have a day full of bucks activities. There can be drinking restrictions through the day in some packages. So it is best to check with your bucks party planners on best drinking times and options between activities. You can organise an in room party for pre-drinks before the clubs or an in room activity like a poker tournament.
A Bucks Party to Remember
Wicked Bucks aims to deliver a second to none party experience you can't find anywhere else. Whatever you call it a bucks, bux, stag, bachelor or bucks do you are speaking our language and we want to hear from you. The Wicked Bucks crew have searched far and wide to bring the largest range of unbelievable bucks party package ideas, anything from mild to wild…we will make it happen! Leave it to our expert bucks party planners to ensure your weekend is stress free with a tight nit itinerary. So why wait… get in touch with our amazing team today or fill out the build your own form to get started today.
VIP Party Planner
Terrific Customer Service on call assistance during the party
Special Accommodation Rates
Custom Package Options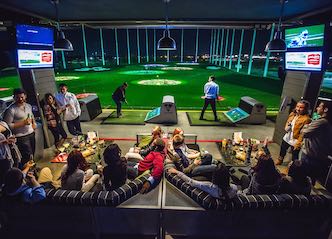 Gold Coast Bucks Party Packages
Wicked Bucks deliver the biggest, greatest and memorable bucks parties on the Gold Coast. There is a big range of day/night bucks party ideas, activities and packages to ensure your bucks weekend goes down with a bang. The Gold Coast has a reputation as one of Australia's premier party destinations due to it's wild nightlife and party scene.
know more +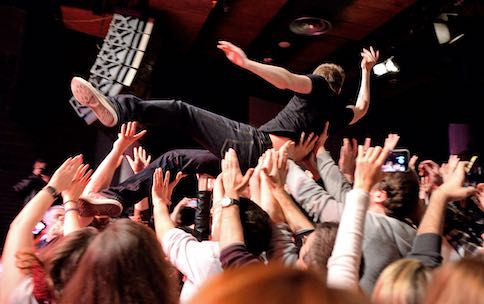 Brisbane Bucks Party Packages
Brisbane Bucks Parties are the party epicentre of the East Coast!! Brisbane has the reputation of being the centre of all things BUCKS, so take advantage of our experience and local knowledge and come and celebrate your last weekend of freedom in the only way we know how!
know more +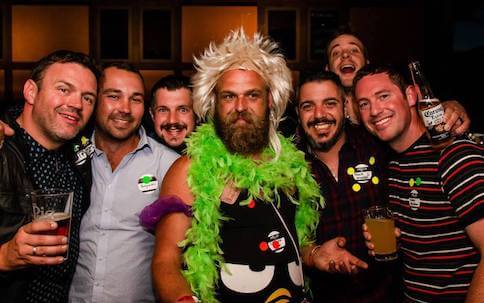 Sydney Bucks Party Packages
Sydney is the absolute epicentre of Australian nightlife and there is no better place to celebrate your best mate's last nights of FREEDOM!
know more +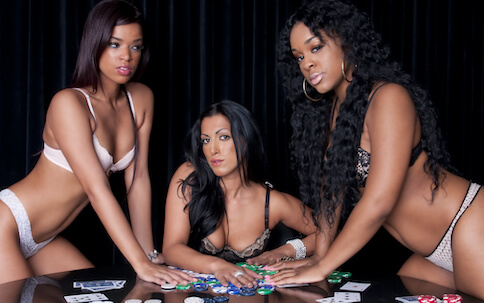 Melbourne Bucks Party Packages
Melbourne, the cultural hub of Australia, is known for being one of the most liveable cities in the world. This world class city is famous for street art, playing golf in a bar, the beaches of St Kilda, large public spaces like Federation Square . and is the only state in Australia where a horse race calls for a public holiday!
know more +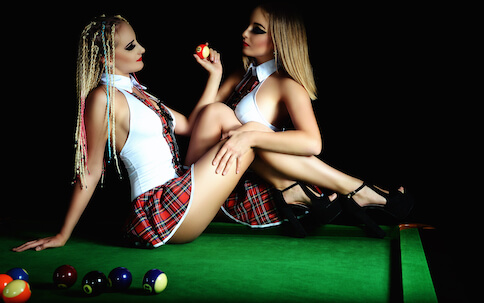 Perth Bucks Party Packages
Perth is Western Australia's largest urban centre and home to some of Australia's most amazing beaches and spectacular scenery. Although Perth is located in one of the Australia's most remote regions it boasts a population of close to two million people and contains some of the country's most impressive and original nightlife.
know more +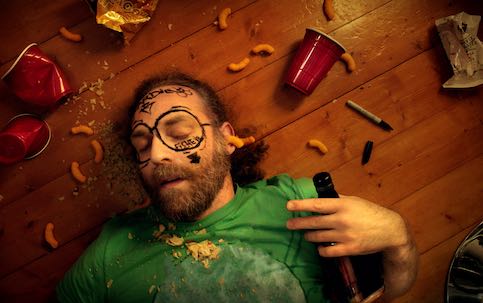 Byron Bay Bucks Party Packages
Byron Bay is famous for its laidback hippy lifestyle and a place to chillax! But it's also a place to hit the beach, surf and party. The night will just be beginning once Happy Hour ends - as we've got an absolutely awesome line-up of restaurants, clubs, and beachside bars to keep you going all night long!
know more +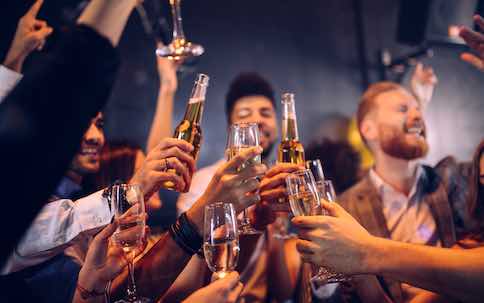 Adelaide Bucks Party Packages
Adelaide is South Australia's biggest city and home to some of the craziest bucks' parties in Australia! Adelaide has everything you could want for a stellar night and for your best mate's big send off. All suppliers are handpicked and tested by us to make sure the big fella won't be disappointed.
know more +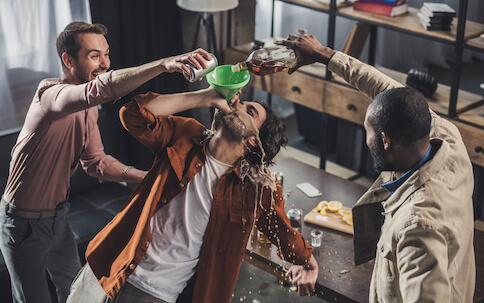 Airlie Bucks Party Packages
Airlie Beach isn't just famous for beautiful beaches it is also a world famous party destination and the main street is absolutely chocker block full of clubs, bars, and of course beautiful sun kissed babes! As soon as you step out of your accommodation the partying begins!
know more +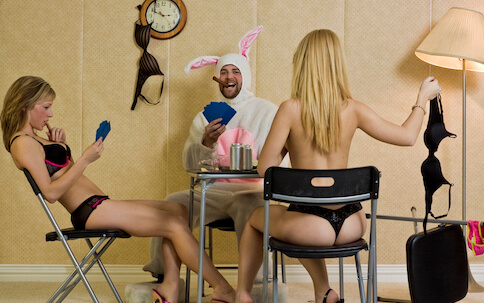 Cairns Bucks Party Packages
Cairns Bachelor Parties are not for the faint-hearted. This tropical bucks party destination is full of adrenaline action packed fun and the best tropical party experience in Australia. Start your bucks party in the tropics fearlessly, climb up 196 stairs to the top bungy platform and bungy jump from a 50 metre tower overlooking the Northern beaches and out to the incredible Great Barrier Reef.
know more +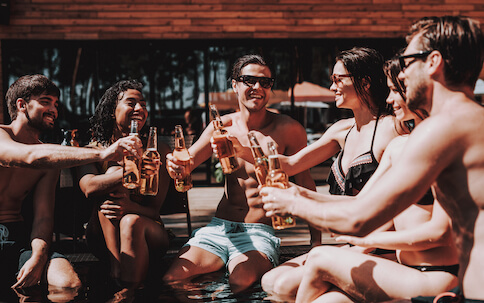 Darwin Bucks Party Packages
What more could you want then spending the weekend with your mates in the one and only stunning Northern Territory City, Darwin! Your bucks party plans just got a whole lot more awesome with some of the best top end activities at your fingertips!
know more +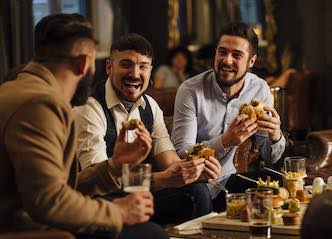 Hobart Bucks Party Packages
If you are looking to send your buck off down the aisle in the right way then Hobart is your next party destination for a huge night out with the lads! Hobart is Tasmania's biggest city and is home to some of the best scenery and now a great bucks do!
know more +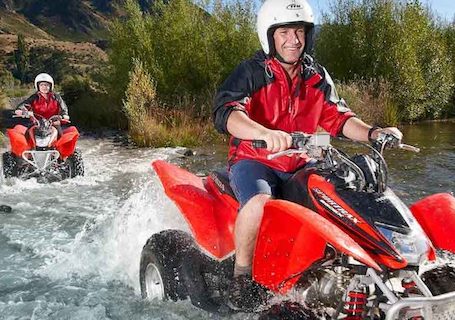 Christchurch Bucks Party Packages
know more +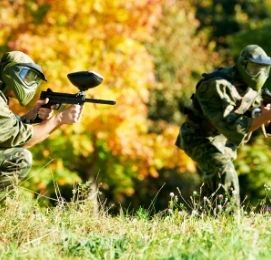 Rotorua Bucks Party Packages
Looking for a terrific stag or bucks weekend adventure to Rotorua? Well take a look at everything the team at Wicked Bucks has available. All your day and night ideas, accommodation and activities packages. Everything you need for a bachelor weekend to remember.
know more +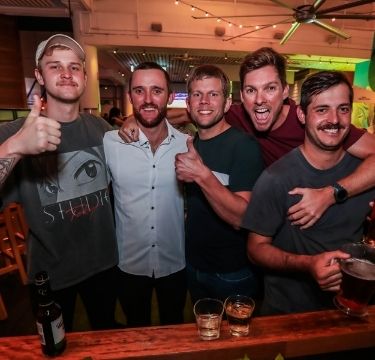 Tauranga Bucks Party Packages
Wicked Bucks parties are like nothing else, and our Tauranga packages are no exception! All your day and night ideas, accommodation and activities packages. Everything you need for a bachelor weekend to remember.
know more +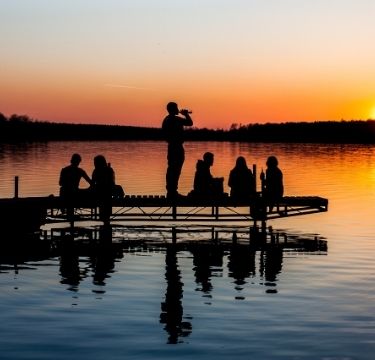 Wanaka Bucks Party Packages
No matter whether you are after a mild or a wild stag do our team has made options for everyone! From short and sweet to the longer stays we can personally tailor any of our packages to your group. So what are you waiting for?!
know more +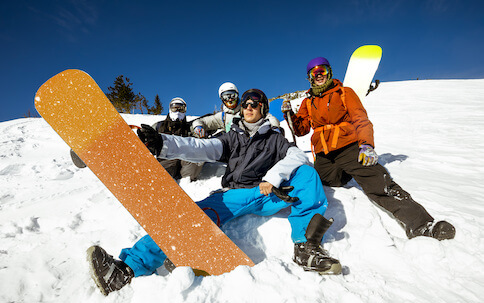 Queenstown Bucks Party Packages
Queenstown, New Zealand is renowned for adventure sports and serious fun, and is no doubt the perfect location to host your Stag Do! With every adrenaline-fueled sport you could ever imagine, Queenstown is leading the field and is built for pure excitement.
know more +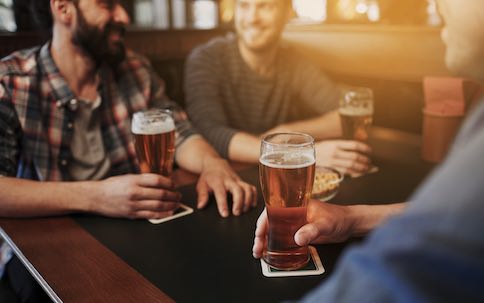 Taupo Bucks Party Packages
It's no surprise that the city built on the edge of New Zealand's largest lake boasts incredible views and a booming adventure tourism industry. Snow-capped peaks, alpine deserts, raging rivers, geothermal valleys and dormant volcanoes, Taupo is nature's playground!
know more +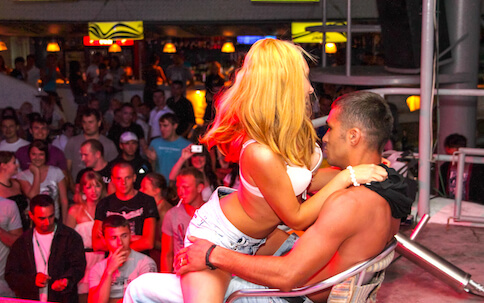 Auckland Bucks Party Packages
Auckland Awaits!! Wicked Bucks has crossed the ditch to bring our famous party packages to the top of the North Island of New Zealand! Auckland is a bustling city with an abundance of Wicked worthy activities for us to provide you with.
know more +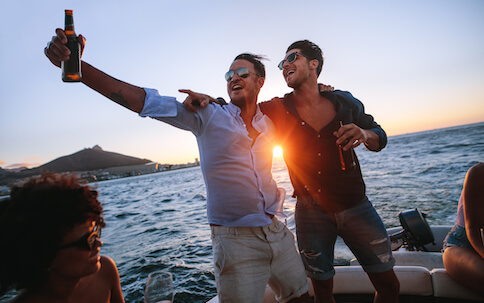 Wellington Bucks Party Packages
Get your party crew to Wellington and experience all this capital city has to offer with mild to wild party options to suit your style. Day or night, 1 day or 3, our professional party planners can organise a tailored bucks celebration to a budget which suits your wallet!
know more +
6 Top Bucks Party Packages - Most Popular
3 Hr Bucks Party Cruise & Clubs
Spend a few hours in luxury cruising around the canals drink in hand on your own privately chartered boat. Plenty of drinks on board while you cruise around the water checking out the views. Be sure not to forget the waitresses to make it that extra bit enjoyable. Afterwards it's time to hit the clubs and make a night of memories you won't forget.
Available on the Gold Coast
Steak & Tits
As the name says it covers all the important bases for your Bucks party, who doesn't love a good steak with some boobs. The perfect opportunity to enjoy the private entertainment whilst stuffing your face preparing for the big night ahead. If thats not enough there is always additional girls available for the kick ons. This is an all time winner for our bucks party groups.
Available in Sydney
Paintball & Party
Most bucks really enjoy a good afternoon with guns and inflicting pain on their fellow mates! Paintball is the perfect way to start the party off with some friendly fire and bruises to laugh about through the night. After Paintball the clubs are ready for you to hit the town and tear up the dance floor.
Available in Melbourne
In Room Poker Party
This is one of our most popular packages and the name says it all. Everything a man could want in one night is delivered with this package: poker, girls and drinks. Lets say you won't forget this night anytime soon. If you are wanting the night that has it all without leaving your room. enquire about the In Room Poker package today.
Available in Perth
Catch of the Day
A few hours on a fishing boat with boobs is always a great way to kick start off any bucks party. Spend a few hours casting & cruising around the tropical coast of Airlie Beach with some of the best sights available in Australia, not to mention the scenary and Great Barrier Reef also go pretty well. The local guides also know the best fishing spots to ensure that you have the best chances possible in reeling in a big one.
Available in Airlie Beach
Strip Club Safari
The ultimate night out full of women wearing pretty much next to nothing. This package combines all the best strip clubs and women available in Brisbane to make sure your bucks party is on another level. There is no other way to visit all the strip clubs in Brisbane with your own private transfers this is the ultimate bucks package.
Available in Brisbane