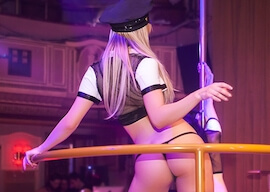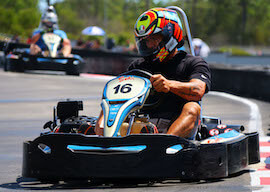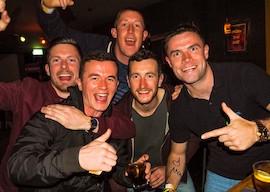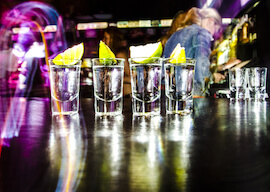 What's Included
2 Nights Accommodation
Party Boat Cruise
Topless Waitresses
Strip Show
Strip Club Entry
Brekkie Babes
Go Karts
Laser Clay Shooting
Dinner + Drink
Big Night Out Pub Crawl
Detailed Bucks Itinerary
Personal Event Planner
Package Overview
Your Buck deserves the best, and the best includes the next three words: boobs, drinks and mates! What else could any Buck need, really?! How about combining all three on a 2-hour party cruise? As if topless waitresses weren't enough, we are also throwing in a special strip show for you and the boys! Finally, if you don't think you've seen enough boobs, we have exclusive entry to Queenstown's best gentlemen's club. Day 2 of this rock star package includes nothing more than an exhilarating blast on some high-powered go-karts. While at the venue, keep your blood pumping by taking a shot at the laser clay shooting experience. Finish off your party by joining up with the biggest party in town, Big Night Out!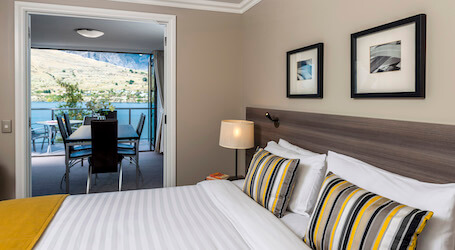 2 Nights Accommodation
Nestled away in the perfect alpine scenery, this best-value accommodation is perfect for you and your lad's getaway. Situated just a small ride out of town, these units are fully equipped with kitchens and bathroom facilities.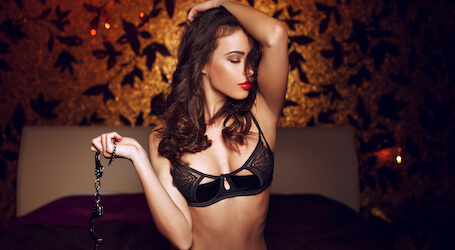 Party Boat Cruise + Topless Waitress and Strip Show
Hop Aboard, Sailor! Take a cruise on Queenstown's best party boat! With spectacular views and an onboard BBQ lunch, what else would you possibly need? Well, no Bucks party would be complete without seeing some beautiful girls bare it all in an exclusive strip show with a little something extra for the Buck! Drinks throughout the cruise will be served on a silver platter by more beautiful ladies baring their top halves. I think it's easy to say that wherever you look, you will find something you like!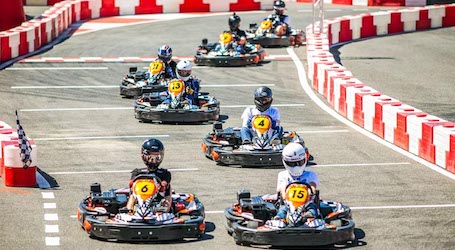 Go Karts + Laser Clay Shooting
Fasten your seatbelts and put the pedal to the metal in these high-powered go-karts as you race around a 650m track! Put some bets on and place some stakes down, such as the loser shouts a round at the pub. That ought to get the competitive juices flowing! Afterwards, why not practice your aim by shooting at some clay targets racing across the sky? How accurate is your shot?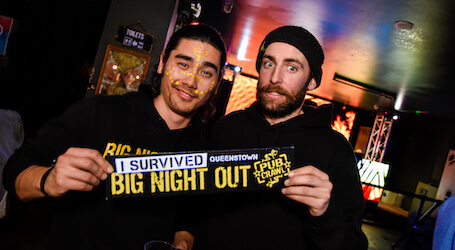 Big Night Out Pub Crawl
Join the best party crew in Queenstown for their renowned bar crawl and make your Bucks party a most unforgettable jam! In collaboration with some of Queenstown's best pubs, clubs, bars and nightclubs, this is a party like no other!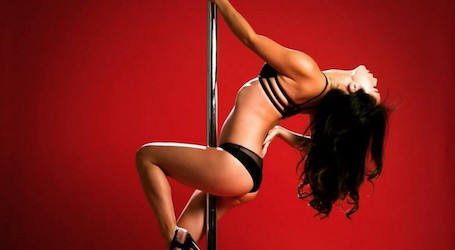 Strip Club Entry
This rockstar party package wouldn't be complete without some rockstar treatment at Queenstown's most exclusive gentlemen's club. Finish off your night by having some beautiful girls take care of you and your Buck by dancing in some very skimpy outfits while you sit back and relax.
Please Enter Your Details To Get A Quote