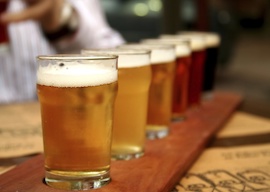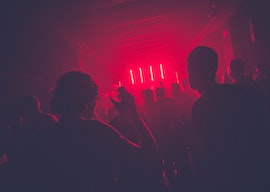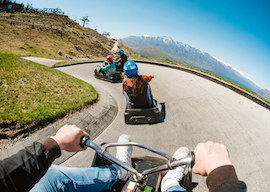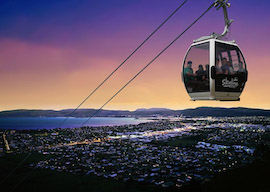 What's Included
1x Night Accommodation in Rotorua
Gondola Ride
Luge Rides
Beer Tasting
Free Nightclub Entry
Detailed Wicked Stags Itinerary
Personal event planner
Package Overview
When we're all old and grey, bucks parties will be the type of events that we're still talking about. These parties are a once-in-a-lifetime chance to kick back, unwind and truly let loose before we sign up for a chapter that actually brings real responsibilities. With so much expectation and anticipation around the night, we're not surprised that you're starting to feel a bit of pressure. As the best man, you must pull everything together and ensure it goes off without a hitch. It sounds simple enough in theory, but when you add in the differing personalities, opposing interests and varying budgets of the group – things start to get a little tricky. 
You've already made it past the first hurdle of deciding where to go – congratulations on picking Rotorua; you definitely will not regret it. And before you get your knickers in a knot about everything left to organise, we've got your back. This is certainly not our first rodeo, and we've got pretty good local knowledge when it comes to Rotorua too. Instead of keeping all that information to ourselves, we've bundled it up into a sweet little package that we like to call Ride N Beer. As you can probably tell by the name, you're in for a wild time.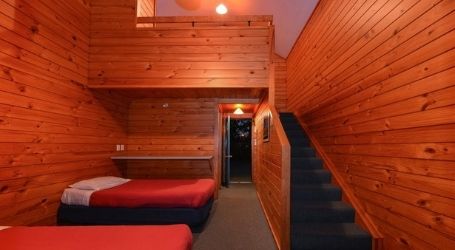 Rotorua Accommodation
Before we get started – let's chat about your accommodation. Remember the golden days of backpacking with your buddies and staying in the cheapest, dodgiest hostel you could find? It seems like things have changed a fair bit since then because the hostels floating around these days are far from dingy. We've taken the responsibility of booking you one night of accommodation at a conveniently located and very comfortable hostel in Rotorua. 
This joint will be your home away from home, so we've also gone the extra mile to ensure that it ticks all of your boxes: 1. Walking distance to the local pub. 2. Refer to #1.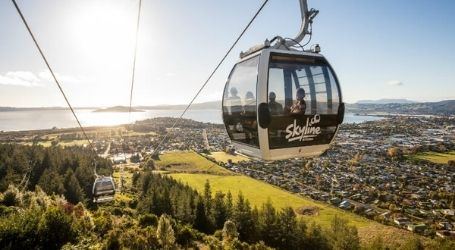 Rotorua Gondola Ride
Being a popular destination in New Zealand, it's no surprise that Rotorua is one of the most beautiful places we've ever seen. In our humble opinion (not that you asked for it, but we're going to give it to you anyway), the best way to truly embrace the landscape is from the air. We're not talking about trying to score a window seat on your flight over but a ride on the town's infamous Gondola. This 900-metre-long cableway system will transport you and the lads on a gentle, scenic ride through the treetops. 
From the comfort of your eight-seater Gondola cabin, you'll be treated to unbeatable views of Lake Rotorua, the city, the steaming geothermal landscape and beyond.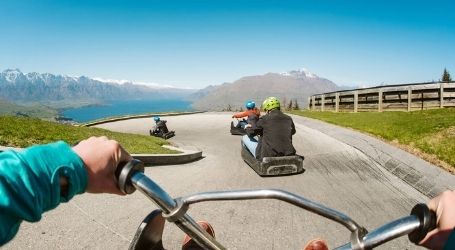 Luge Rides
After soaring through the sky, you will be let loose on the Luge track so that you can put your Mario Kart skills to the test. The part go-kart, the part toboggan is a gravity fuelled ride, where you control your speed and direction completely. Simply pull back on the handlebars to slow down or release slightly to accelerate. The luge is great for riders of any age, experience and driving ability, so even the groom's grandfather can get in on the fun. 
To really amp things up, we recommend splitting the party into teams going head to head against each other. And because once is never enough, you'll be given three goes of the Rotorua Luge.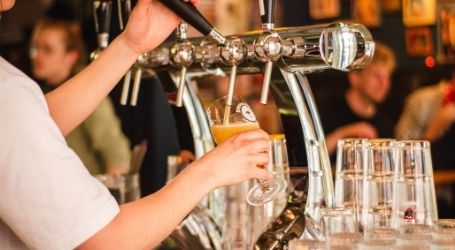 Beer Tasting | Craft Beer Pub
Wrap up your day with a visit to Rotorua's mecca of good beer – Brew. This craft beer pub boasts plenty of adventurous ales, as well as an ever-changing selection of other great NZ craft beers. Your tasting session will mean you can wet your whistle on plenty of popular varieties and try some of the yet-to-be-released recipes. If beer isn't your thing, there is also a hearty food menu, local wines, ciders and more. 
Live music amps the joint up every weekend, and there is always a lively crowd of people looking to have a good time. What's not to love about that?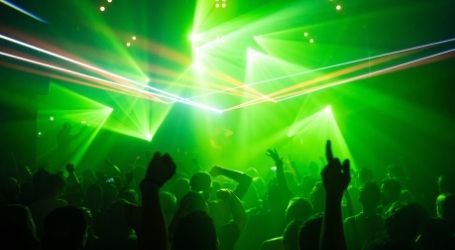 Nightclub Entry
Who said the fun had to stop there? No bucks party is complete without a wild night out on the town, which is why we've snagged you free entry. This popular nightclub, gaming lounge and function venue is the type of place where you can drop in for a quick drink and leave hours later with a string of new buddies. If you didn't fill up on enough booze at your beer tasting, there are plenty of different bevvies on offer too. While we don't suggest you drink more than you should, it might help improve your dance moves. 
Please Enter Your Details To Get A Quote