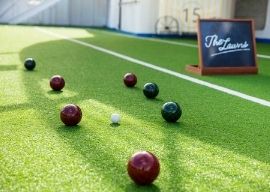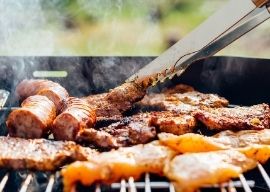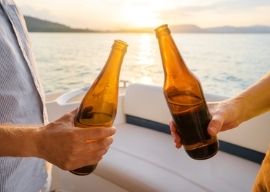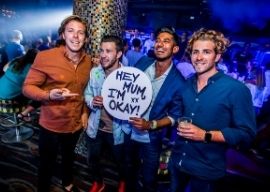 What's Included
Tauranga Hostel Accommodation
2 Hour Cruise
BBQ & Drinks included
1.5 Hour Lawn Bowls
Free Entry into Nightclub
Personal Event Planner
Detailed Stag Itinerary
Package Overview
It's the day every man equally loves and hearts. When your best buddy finally gets down on one knee and seals the deal with the partner of his dreams, you know two things for sure: he's about to say farewell to his bachelor days, BUT you also get to plan an epic bucks party. 
It's no secret that bucks parties are often one of the best experiences that a group of mates will ever have. For many of the lads we met, it's a time for them to let their hair down, throw their adult responsibilities out the window and do all the things they know they probably shouldn't be doing! 
We've organised our fair share of celebrations to know that it's gotta be something special too. We've put together a fool-proof guide to throwing an epic bucks party for your mate to make your life much easier. 
If a day out on the glorious waters of Tauranga, plenty of laughs, a splash of competition and esky-loads of booze sounds like your vibe, you've come to the right place. This combo deal includes all the best offerings around Tauranga to ensure your buddy celebrates his final days of freedom in true style. 
One of the biggest reasons our partygoers love these packages is that pre-booking means they don't have to worry about any last-minute stresses! It's also a great way to make your dollar stretch a little further, which gives you more to spend while you're away! 
Now, let's get into the fun stuff! This is what Wicked Bucks has in store for you with the Cruise, Bowl & Booze Package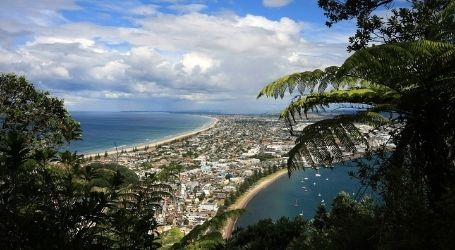 Accommodation
Before we dive into your action-paced Tauranga package, we've got some basic housekeeping points to cover. We've gone ahead and taken care of your accommodation to ensure you're hooked up at one of the best joints in town. The package includes one night of accommodation at a super-conveniently located hostel that offers all the facilities you need for a comfortable stay. You can expect plenty of room to hang out with your buddies, as well as space to retreat when you need to recharge your batteries after a big day of exploring!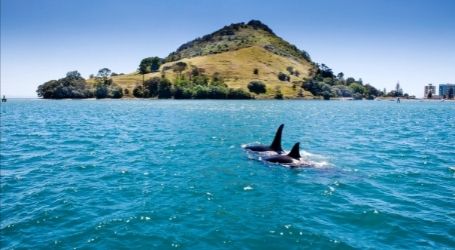 Bucks Cruise
New Zealand is known for its jaw-dropping scenery and 'this-can't-be-real?!' views. Tauranga is no exception. This beautiful waterside town is the perfect mix of city and coast, with a landscape that looks like it's been pulled straight from the pages of your favourite childhood picture storybook. While plenty of opportunities exist to soak in the environment from the land, nothing beats getting out onto the water. Escape the crowds and treat the lads to some private party time with your exclusive two-hour cruise across the glistening blue waterways. It's basically like having a floating mancave with BBQ, beers and good times – and what's not to love about that?!  We know how much the boys love a good feed and an ice-cold bevvy, so we'll even throw in all the supplies you need to keep yourself well-fed and hydrated for the entire trip.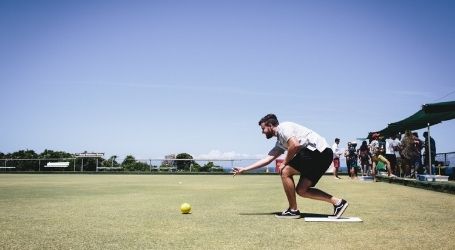 Lawn Bowls
Lawn bowls are having a moment. The sport that was once reserved for the white-wearing senior citizens of the world is the new in-thing with a younger, beer-drinking crowd. If you're shaking your head and wondering what you're missing, you've obviously never given the sport a whirl. Kick off your shoes and round up the lads because things are about to get competitive. This game will test your hand-eye-coordination, patience and tolerance for shocking banter. It's also the only sport we know that you can play with a beer in your hand, so it's got the tick of approval from us. We can't offer much more than bragging rights for the winners, but we reckon that's about as good as it gets!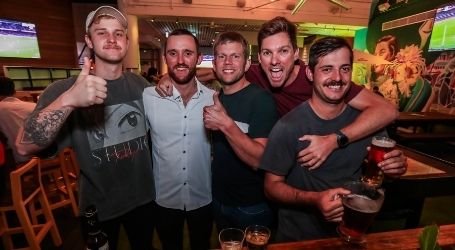 Nightclub Entry
No bucks party is complete without a wild night out on the town! We've scoured the town to find the best venues across the city, and we've come up with absolute gold! Forget waiting in line or paying for an expensive door charge; you have free entry to our favourite nightclub in Tauranga. You'll be greeted at the door by the super friendly team and shown inside to where all the magic happens. You can expect pumping tunes, seriously-tasty drinks and a bustling party-vibe until morning hours. When you've busted one-too-many moves on the dance floor, there are plenty of booths around the venue to rest your feet. It's really the best of both worlds! Our only tip is not to make any early plans for the next day – because Kiwis know how to party!
Reviews
Bellal H,
Amazing service. Took the headache out of organizing everything, with great customer service and useful payment systems. Platform was easy to use and their response time was great. If I ever do venture into the world of bucks planning again, I know who to call.
Please Enter Your Details To Get A Quote