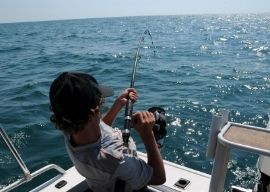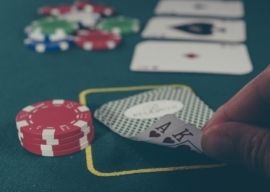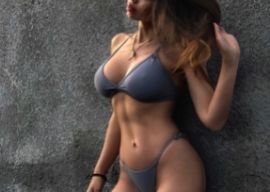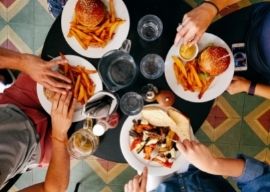 What's Included
2 x Night's Apartment Accommodation
Transfers to and from activities
2 Hour Fishing Trip
All Gear Included
Poker Game with Waitress
Dinner Package
Free Nightclub Entry
Personal Event Planner and Itinerary
Package Overview
This is serious business. With one of your best mates preparing to tie the knot, it's only fair that you give him the send-off he truly deserves! You could round up your buddies for a few drinks and a steak at your local pub, but we reckon we've got something to beat that. 
Imagine the most picturesque scenes you've ever laid eyes on, a seemingly endless supply of adventure, stacks of beer and all the after-hours entertainment you could dream of. Yep, it sounds too good to be true! If you're shaking your head in disbelief, you've obviously never been to Tauranga before. This coveted section of the coastline is the perfect combination of coastal charm and cosmopolitan fun, making it the perfect place to throw a buck's party! 
We've planned our fair share of buck's parties here at Wicked Bucks, and we want to share everything we've learned along the way. To make your life a lot easier, we've bundled all that knowledge into a ready-to-go package to ensure you and your mates have an epic trip. 
It's seriously the easiest way on earth to win the title of best-best man! All you need to do is round up the lads, pack your bags and get ready for a good time! Your personal event planner will take care of everything you need and provide all the relevant information in your detailed itinerary. We'll even let you take the credit for organising it all! You can thank us later. 
This is what you can expect from your Tauranga package!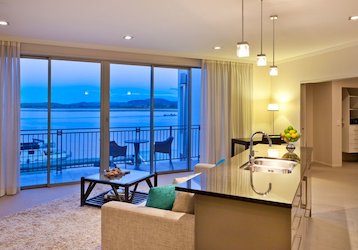 Accommodation
Over the years, we've learned that every good buck's party has one thing in common. They've always scored the prime locations! It's super important to have somewhere to rest your head at the end of the day or put your feet up after a long night of boogying with your buddies. We've spent more than enough time in Tauranga to know the best places to stay, and we reckon we've hit gold with this one. Your Tauranga package includes two nights of accommodation at the best apartment in town! This venue is located right in the city's heart, making it super easy to get to and from everywhere! The beauty of staying at an apartment is that you've got plenty of room to hang out together, as well as space to retreat when you need to recharge your batteries after a long day.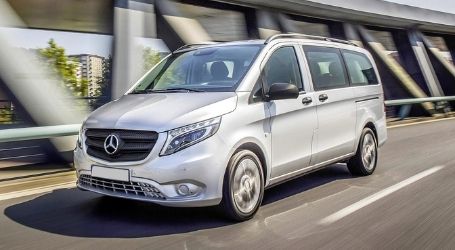 Transfers
Skip the public transport, forget about taxis and leave your walking shoes at home, we've lined up transfers to and from all your activities during your time in Tauranga. Your private driver will escort you everywhere you need to be when you need to be there. It's a super simple way to keep the entire gang together and ensure no one is left behind. With someone to drive you home at the end of the night, there is no arguing over whose turn it is to be the designated driver either. That means you can truly let your hair down and get a bit rowdy with all the lads.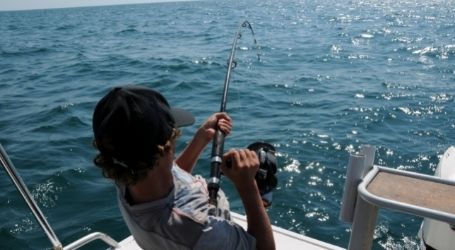 Fishing
It only takes one glance at Instagram to realise that every guy loves fishing. Seriously, have you ever seen so many photos of dudes standing on a boat and holding their fish up like a trophy? We get it! There is just something oh-so-fun about getting the gang together and heading out onto the waters to test your luck. Your Tauranga Package includes a 2-hour fishing trip out in the glistening blue waters that this city is known for. We'll supply all the gear, so you'll still look the part even if you have no idea! The region is brimming with marine life, which means you're guaranteed to catch a keeper!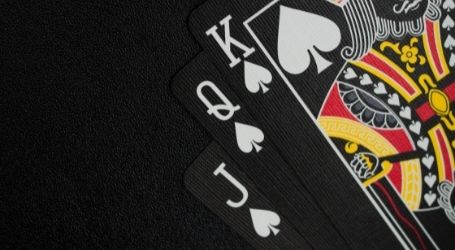 In-House Poker
After a wild day of exploring the high seas (aka the waters of Tauranga), it's time to head back to the accommodation and settle in for an epic night of fun with the lads. While you might not be heading to Las Vegas, that doesn't mean you can't get the full Hollywood blockbuster bucks experience! We've lined up a complete range of poker gear to host your very own in-house poker tournament. Your private competition comes with all the gear you need to keep the game rolling, plus the loveliest ladies in town to keep you company. These beauties will deal the cards, keep the drinks flowing and ensure everyone is having a great time. The best part of it all is that you don't even need to leave the comfort of your apartment! Winning!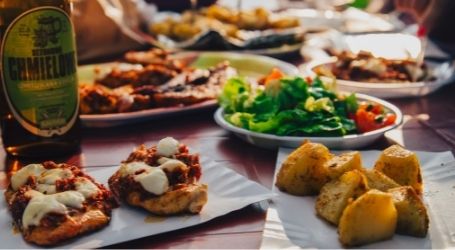 Group Dinner
If we've learned anything during our time organising bucks' parties, it's that group dinners are always a hit! We seriously love bringing the boys together for an epic feed and allowing them to make a toast to the man of the hour. Wear your loosest pants and prepare to roll yourself home because we're serving an awesome spread of dude food. You can expect all the crowd favourites like steak, burgers and pizzas, and some more creative options. It goes without saying that we've ensured the bar is stocked up with all your favourite drinks too.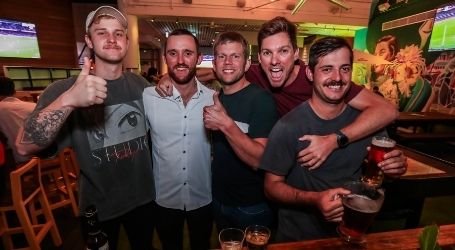 Nightclub Entry
What's a buck's party without a night out on the town? Tauranga may be known as a destination for outdoor enthusiasts, but the nightlife scene still packs a punch! Your Tauranga package includes free entry to our favourite club in town. That means you can skip the line and head straight to the bar for your first round before you strut your stuff on the dance floor. Kiwi locals certainly know how to party, so we suggest not making any plans for too early the next morning. 
Reviews
Cam B,
From the time I contacted Wicked, because of Covid, was a long time ago, to The Bucks last weekend, I found your whole team to be professional, vibrant & willing to help in any way, I would not hesitate in recommending these guys to anyone wanting a great time, thank you Gabby, Kylie & your team, cheers?
Please Enter Your Details To Get A Quote