The Best Bachelor Party Planners in Wanaka
Let's cut the small talk, if you're reading this, it's probably because one of your best buddies is getting married, and as the best men, you're tasked with sending him off to married life in epic style. Easy as that?
But just because you like to party and you're fond of a bevvy (or 10) with the lads doesn't mean you're exactly a professional party planner – or planner of any description for that matter. Here's the good news, you don't have to! Look at having a Wanaka bucks party, and you won't be disappointed with this unique party town.
This is where Wicked Bucks comes in. Unlike most other guys, we know how to organise a celebration that doesn't involve nursing warm beer under fluorescent lights at the local pub.
If you want to throw an amazing stag night that will have all the lads talking for decades after, Wanaka is where you need to head. With our local knowledge, your readiness for adventure and all the boys, it'll be a once-in-a-lifetime experience. 
Specialist Party Planning
Inroom Activities
Special Partner Rates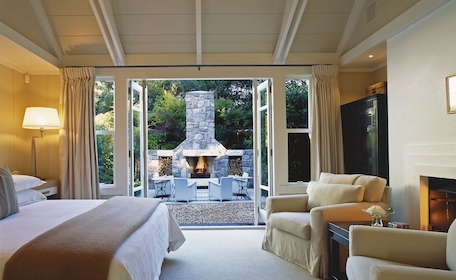 Wanaka Bucks Accommodation
There are so many things to consider when you're booking accommodation. How big is your group? Will you be hanging out in the room much? Or is this just a place to sleep? Stop right there and let Wicked Bucks take over. We've put together a range of options so that you can pick the perfect place for your group. 
View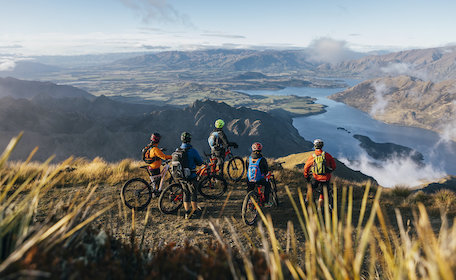 Wanaka Bucks Activities
Bars, water sports, snow-capped mountains, private parties and more! Have we got your attention yet? Wicked Bucks has rounded up the best of the best for activities in Wanaka so that you don't need to spend hours planning it yourself. All you need to do is say the word, and we'll make it happen. 
View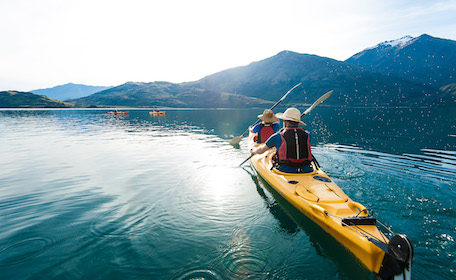 Wanaka Bucks Packages
We've made planning a bucks party even easier with our ready-to-go packages. These combos include all our favourite attractions and activities from around the town, and we can tailor something to suit your group too. We want your celebration to go down in history, and these packages are the best way to get your party started.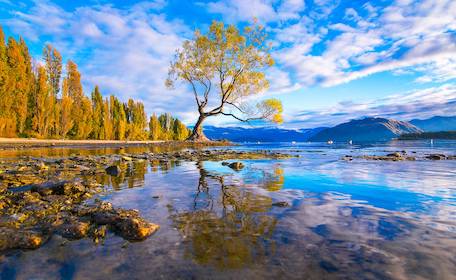 Wanaka Attractions
Wanaka ranks pretty high in our books, and we reckon you'll love it too. The range of attractions is almost endless from great eateries to the best activities that nature can throw at you. We've compiled a list of our top picks, so grab your mates and get ready for the party of a lifetime. 
View
Making the most of your Bachelor Party in Wanaka
Wanaka is an outdoor playground all year round, with different activities on offer at different times throughout the year making it the perfect place for a bucks party. Icy rivers, reflective lakes, snowy mountains and hot chocolates are the signature of a Wanaka winter season, which generally sees an average temperature of around 10 degrees during the day and regular snowfall. These are the perfect conditions to channel your inner snow bunny, strap on your boots and hit the myriad of nearby ski slopes.
As the snow melts and the sun comes out from behind the clouds during the Spring, strong winds make for epic windsurfing and yachting adventures. But it is the Summer months that continue to attract thousands of travellers from across the globe every year.  From December until February, Wanaka's weather sits in the mid-20s, with no humidity and delightfully long days. It's warm enough to soak in your daily dose of vitamin D, without sweating up a storm and cursing your curly haired genes. 
As a small town, Wanaka is very pedestrian friendly. While you may be able to walk between most major attractions, you'll need to account in extra time for all the stops you'll make along the way to talk to the locals and get the perfect snaps. If you're on a little more of a tight deadline, hiring your own wheels is the best way to tick off all the items on your bucket list, as well as get off the beaten track and see some of the natural beauty in the region.
A number of shuttle services can also get you up into the surrounding mountains and public transport is available throughout the city centre. So you've been hitting it hard during the day and you're high on adrenaline after hours of exploring the region, but what do you do in Wanaka when the sun goes down?
 When night falls, this destination isn't like most other small towns. Infact, it's quite the opposite. After hours, Wanaka continues to live up to its reputation as a star attraction with stellar nightlife. The town is booming with bars, nightclubs, pubs and venues, where you can unwind with all of life's little luxuries – namely specialty cocktails, craft beers and locally grown wines. If you find that you've still got some energy in the tank, you can stay late for the party vibe that takes over as the night continues. 
It may be considered a little sister of Queenstown, but the city of Wanaka deserves recognition in itself. It's the type of place that offers so much that you'll struggle to pull yourself away at the end of your time there. Give your buck the send-off he deserves with a party in Wanaka. You'll be reaping the rewards of best-best-man for years to come. 
Getting to Wanaka
Just a mere hour South East of Queenstown, Wanaka is in close proximity to three international airports: Queenstown, Dunedin and Christchurch. Each of these terminals are serviced by national and international airlines, and are always offering plenty of fare specials. Once you land there are a number of transfer options available, including car rental, private transfers, shuttles and public bus services.
Queenstown airport is just a scenic 60-minute drive away, while Christchurch and Dunedin are both within a few hours' drive. All three routes to Wanaka will take you through some of the most beautiful scenery on offer in the entire country.