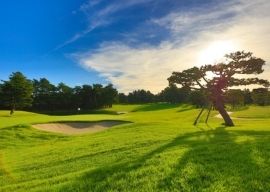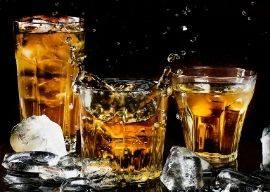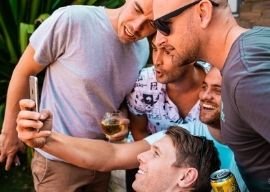 What's Included
1 x Night's Hostel Accommodation
Transfer to and from activities
9 Holes of Golf (more can be added, just ask us)
Cart and Club Hire included
Free entry with drink at nightclub
Personal Stag Event Planner
Detailed Itinerary
Package Overview
The Bay of Plenty is known worldwide for offering the best sun, sea and sand in all of New Zealand. From the moment you step foot on this coveted coastline, you'll understand all the hype. While the entire region is like a scene from your favourite childhood picture book, there is something extra special about the town of Tauranga. This seaside gem is an absolute mecca for adventure, natural beauty, mouth-watering feeds and all-around good times. 
Given your buddy is getting ready to farewell his final days of being a bachelor, we reckon he deserves something pretty special. What better way to show him how much he means to you all than with an epic trip to the place that will tick everyone's boxes – Tauranga! To make your life even easier, we've gone ahead and put together a comprehensive guide that includes all the must-see, must-do, must-experience activities around the city. 
Your ready-to-go Tauranga package even comes with a personal event planner and detailed stag itinerary. With all the information, bookings and resources ready to go, all you need to do is round up the lads and get ready for an epic adventure together! 
If beautiful scenery, time on the green, and late-night cheeky antics sound like your cup of tea, you've come to the right place. We've made sure there is something for absolutely everyone included in this package, so you're practically guaranteed to win the title of best-best man by the end of the trip! 
This is what you can expect from your Tauranga package with Wicked Bucks…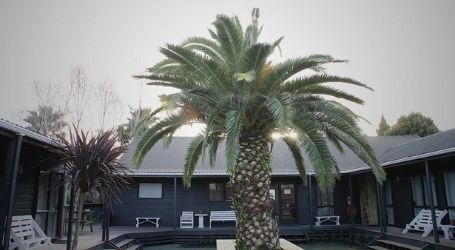 Accommodation
The most significant consideration of any group trip is accommodation. It's important to find somewhere conveniently located with all the facilities you need for a comfortable stay. We want you to have as many pennies as possible to spend during your trip, so we don't want your accommodation to break the bank either! After scouring Tauranga high and low, we've found the perfect place for your trip! Your Tauranga package with Wicked Bucks includes one night of accommodation at our absolute favourite hostel in town. As a backpacker accommodation, you can expect a super welcoming and friendly vibe from the very first minute you walk through the door. The on-site staff also have plenty of local knowledge and tips to ensure you make the most of your trip too!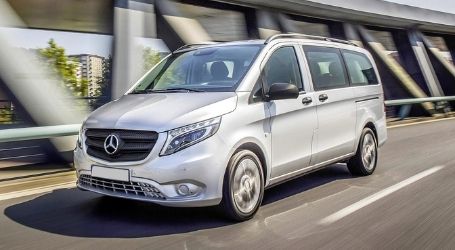 Transfers
There's nothing worse than navigating a foreign public transport system or having to fork out for an expensive taxi or Uber fare. Someone always gets left behind or stitched up with the bill, which is definitely not what you want for your buddy's buck's party. To save the hassle, we've gone ahead and booked transfers to and from all activities during your trip. With a designated driver to escort you everywhere, you've got the perfect excuse to crack open the beers as soon as it hits midday – because you won't need to fight over who is driving you home! The beauty of keeping everyone together is that you're bound to come home with stacks of inside jokes and memories that will last for years to come. Your friendly transfer driver is also a wealth of local knowledge, so make sure you pick their brain to find out the local scoop on all the places to check out before you leave!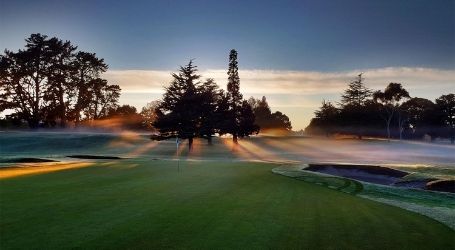 Golf
Whether you're 15 or 75, every guy loves heading out onto the greens for a hit with their buddy! At Wicked Bucks, we don't care about your skills or experience. It's our goal to ensure everyone has an epic experience, with plenty of laughter and banter along the way. Save yourself the hassle of packing clubs and make the most of your complimentary cart and club hire. After getting geared up, you'll be let loose on the greens for 9-holes of competition. We've organised our fair share of bucks parties to know that it doesn't take too long for your inner competitive streak to emerge in these situations. Our top tip is to split the gang into teams and go head-to-head against each other. The bragging rights of coming out on top are totally worth it.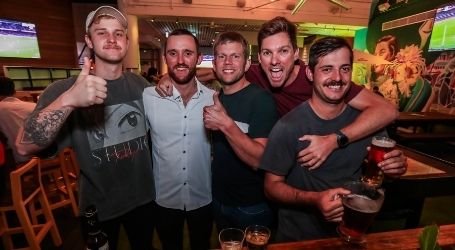 Adults only club entry and free drink
We've seen one too many Hollywood blockbusters to know that no bucks party is complete without a wild night out on the town. Tauranga may not boast the population and size of many other cities around the world, but it's still got a very impressive nightlife scene! Round up the gang after an epic day of exploring and don your finest dancing shoes because we've scored you free entry into the hottest club in town. This is no normal club, though, we're talking about an adults-only venue that turns all your fantasies into a reality. It's a one-stop shop for all the 10/10 ladies around town, and they're already practically begging to put on a show for you. You won't just get to skip the line and door charge, but you'll also be treated to a free drink on arrival. This is your opportunity to make a toast to the man of the hour and truly let your hair down together.
Reviews
John E,
I have been in contact with Caitlin for about a month now going back and forth with a package I am organising for a friend. Caitlin is absolutely wonderful. She helped us tailor a package to the exact choices we were after. Peace of mind and assurance are two words you don't come across nowadays. Caitlin provided both very well and had amazing respect for me. Caitlin made sure everything was done perfectly and so easy to deal with. Everyday we communicated felt like the first day which is what service should be. I think what made it extra special was that Caitlin put herself in our shoes and thought about the circumstances we would go through. We have days to ourselves as requested and gaps between activities to regroup. Perfection. Great job Caitlin. I look forward to our events and further conversion!
Please Enter Your Details To Get A Quote