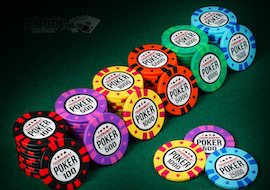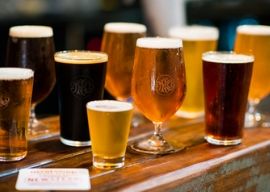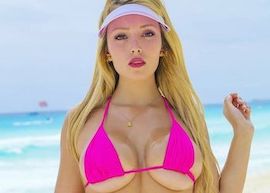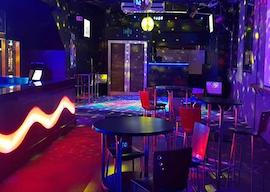 What's Included
1x Night Accommodation- Hostel
Visit 4 breweries
Wood fire pizza
2x hr poker game
$500 bar tab + nibbles
Bikini hostess for poker game
VIP entry to Gentlemens Club
Strip show
Package Overview
The honour of being awarded Best-Best-Man is an illustrious goal for dudes from all walks of life. It's a tough job, but if you do it right, you'll go down in history with tales mistaken for fiction because they're just so damn perfect. Before you get your knickers in a knot and chuck in the towel, we've got you covered. All In is the ultimate Bucks Party package in Christchurch. This all-inclusive deal includes everything you could ever want and everything you never knew you wanted. Kickstart the morning by sampling the best craft beers the city has to offer with a tour of 4 local breweries. These joints won't just let you sample their finest drops, they'll also take you behind the scenes and fill you up with plenty of dude food.
When you find yourself rolling on the ground, full of booze and pizza, it's time to hit the poker tables. In your private room and with your lingerie-clas croupier at the head of the table, you can put it all on red and indulge in a free-flowing of beer, wine and spirits, all while throwing plenty of banter. Cap the night off with entry into an exclusive gentlemen's club, where you'll be the ultimate VIP experience. If this doesn't make you feel like a James Bond Hollywood superstar, we're not sure what will. All In is exactly as the name would suggest. It's an all-inclusive package for lads from all walks of life that promises to deliver all your Bucks dreams and more.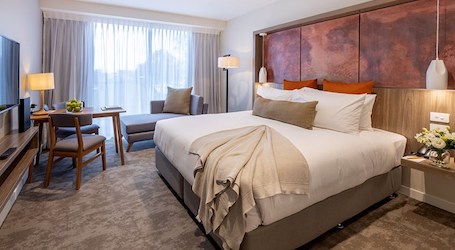 Christchurch Accommodation
After getting rowdy and letting loose with all the boys, you will need somewhere to crash at the end of the night. Nothing says "celebration" like a night staying right in the centre of the city. With a convenient and central location, this bucks party accommodation is easy to find when you're stumbling home at the end of the night. Organising large group accommodation also makes the morning after debriefing a whole lot easier.
Read More: Stag Party Accommodation Christchurch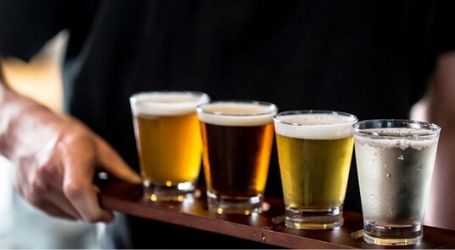 Christchurch Brewery Tour
Nothing says boy-time like ice-cold brews. Luckily, Christchurch is home to a string of breweries where you can wet your whistle on the finest craft beer, get a behind-the-scenes tour of where the magic happens and see the sights of Christchurch along the way. In this 5-hour brewery tour, you'll be invited into 4-breweries to sample 4 generous pours of the best golden nectar on offer. That's 16 different beers?! 
Read More: Brewery Tour Christchurch
Ridiculous, we know! The expert brewers behind these magical concoctions will also be on-site to run you through the who, what, when, where and hows. Just when you thought it couldn't get any better, you'll also be treated with a seemingly endless supply of the best-woodfired pizza outside of Italy (in our humble opinion, anyway!). Boys, banter, beers and belly-satisfying eats – it's a god-damn dream come true.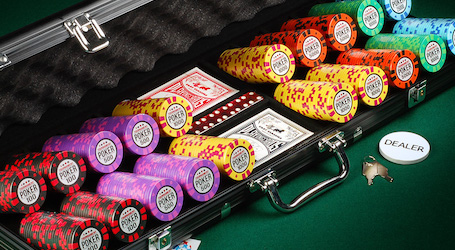 Private Poker Tournament + Topless Waitress
With a belly-full of drool-worthy food and bevvies, you'll be ready to hit up the next stage of All-In. It's the VIP experience with a true James Bond flair. We're talking cards, chips, and of course, we can even organise a lingerie-clad beauty to keep the party rolling. Hidden in the exclusiveness of your privately hired space, your scantily-dressed croupier will arrive at the head of your table to deal up a storm of poker. We'll provide state-of-the-art tables, chips and all the poker accessories you need so that you can focus on channelling your inner competitive streak.
Read More: Topless Waitresses Christchurch
Your topless waitress may be here to help, but her looks could be your biggest distraction, so don't throw the keys to your Porsche in the pot just yet. If you want to step it up a notch, why not make it a game of strip poker? Every time you fold in favour of the Buck will not only win you best-man brownie points, but it'll also get you closer to the perfect aces belonging to this stunner. It's a win-win for everyone.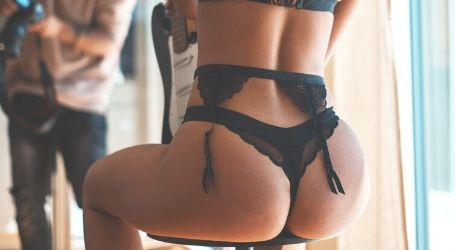 VIP Strip Club Entry
Hollywood movies, social media and Mike Tyson have given us a warped idea of a bucks party. Although your night doesn't actually need to end with a tiger and a stranger's baby, that doesn't mean you can't indulge in some R-Rated debauchery.  Christchurch's premier gentlemen's club promises a luxurious and memorable experience. Set in a VIP room fit for the king of all kings, you'll be treated to a flowing beverage package, stage shows, a choice of lingerie or topless hostesses and a private show for the man of the hour.
The luxurious and lush furnishing makes it the perfect spot to kick back and enjoy the view. But we must warn you – the gorgeous string of women are so stunning, you'll probably be begging them not to leave as they reluctantly re-robe at the end of the night.  So there you have it. All In is the ultimate Christchurch package that makes your job as Best Man so damn easy. 
Read More: Strip Club Entry Christchurch
Please Enter Your Details To Get A Quote