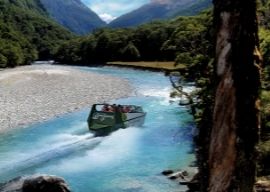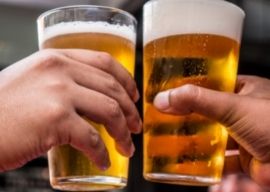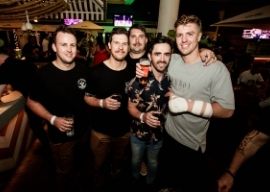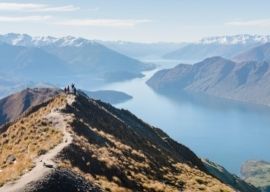 What's Included
Jet Boat Adventure
Walk and Packraft
All equipment included
Lunch and snacks included
Dinner for Group
Bar entry and bar tab
Personal event planner
Detailed Stag Itinerary
Package Overview
So, you've been granted the honour of planning your best mate's bucks party. Congratulations! We can tell that your buddy has impeccable taste in friends because you've come to the right place. Wicked Bucks has all the tips and tricks of the trade to help you pull off an absolutely flawless Wanaka Bucks Party, and we've combined all our favourite activities and attractions into a jam-packed and action-filled package. Wet and Wild is for the adventurous of the world, the guys that know how to have a good time and aren't afraid to give everything a go. Your personal event planner will put together a detailed buck itinerary so that you know when, where and what you'll be doing. We're talking about extreme jet boat rides and scenic walks before an evening spread of dude food and delicious drinks. Sounds like you? Of course, it does! Keep reading for all the details.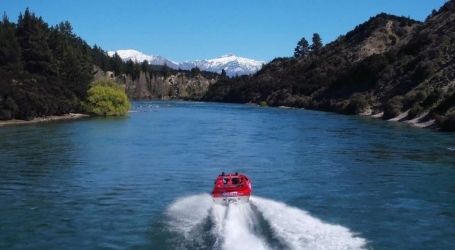 Wanaka River Adventures
When it comes to experiencing the best of the best in Wanaka, you can't go past the iconic Matukituki River. This turquoise body of water is not only an incredibly stunning opportunity to snap a picture for all of your Instagram followers, but it's also an outdoor playground practically begging to be explored. And what better way to start than with a jetboat ride?! With incredible spins, sideways sliding, skimming, and unexpected turns, you'll be on the edge of your seat from the first second the boat takes off. If you can manage to keep your eyes open and block out the high-pitched squeals coming from the soon-to-be groom, you'll notice the beautiful scenery that you're flying past too.
Celebrate the fact that you survived (what felt like) a near-death experience when you pull up on the pristine shores of the lake for a nature walk. This guided walk is your opportunity to bring your heart rate back down to normal while also taking in your postcard-perfect surroundings. As a World Heritage Listed Site, you're likely to spot a diverse range of local wildlife and plenty of beautiful plants as well.
Wrap up your time at the river with New Zealand's only pack raft adventure. As you make your way down the pristine glacial waterway, you can ride the wave trains, paddle into calm eddies and embrace a breathtaking valley that you won't want to leave. These small, lightweight and stable inflatable rafts are the perfect way to wind down for the evening to follow.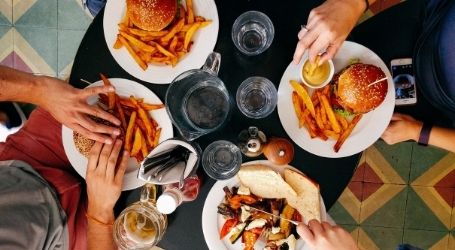 Dinner Package
Bucks parties are practically synonymous with epic food spreads, and Wet and Wild is no exception. Your package includes a stop-in at Wanaka's home of homemade gourmet burgers – a place known for its fresh and tasty food and fun and friendly service. The creative menu showcases an epic range of local and organic produce, and the bar is always stocked with a drool-worthy selection of NZ craft beers. If beer and burgers aren't your things (what's wrong with you?!), you'll also be able to wet your whistle on a killer variety of beers, spirits, cocktails, fresh juices and soft drinks. Talk about a dream come true, right?! While you can't go wrong with anything on the menu, we are huge fans of the Hot Mac, which comes complete with a chargrilled beef patty, swiss cheese and jalapenos. Another crowd favourite is the Mofo, which boasts a chargrilled beef patty, swiss cheese, bacon, mushrooms, free-range egg, gherkins and beetroot relish. As you can probably already tell, it's best to come wearing your loosest-fitting pants and be prepared to roll yourself back home after this feed.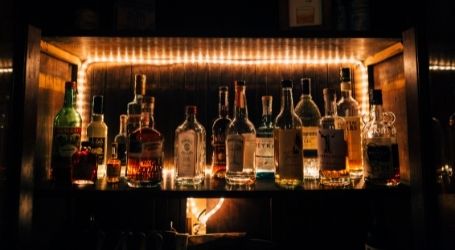 Bar Tab
From one epic venue to another, your Wet and Wild package also includes free entry and a bar tab at Wanaka's premier café, bar and events venue. The team behind this locally famous joint pride themselves on making damn good food and even better cocktails – so you won't be disappointed. As a popular place for local residents and travellers alike, the vibe is always bumping, and you'll be surrounded by people looking for a good time. Bands and DJs put on show-stopping performances every weekend, and the tunes are known to stay pumping well into the early morning hours. With good vibes, great company and epic drinks, the only thing we're waiting on is your dance moves. HOT TIP: Keep your phone handy to snap some pics of the soon-to-be groom strutting his stuff on the dance floor to ABBA or trying to relive his university days by attempting the worm. This is guaranteed to be golden content when it comes time to write your wedding speech!!
Please Enter Your Details To Get A Quote