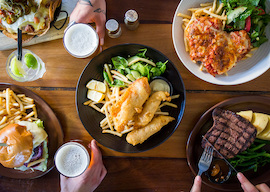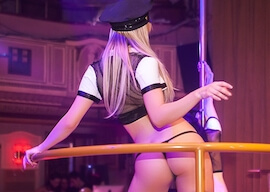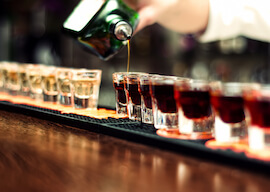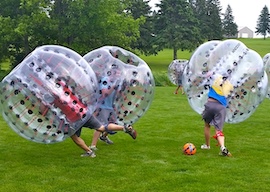 What's Included
1 Nights accommodation
Bubble ball experience
Minute to win it challenge
$500 Venue voucher
Group dinner
Exclusive strip club entry
Detailed Itinerary
Personal Event Planner
Overview
Game On lads, it's time to play some games! With the whole crew along for the ride, this package is all about chasing down some fun with a range of exciting games, both virtual and otherwise! Afterwards, a great night out on the town awaits you, with drinks and great meals in between to keep energy levels at an optimum. An action-packed romp through this iconic city awaits you!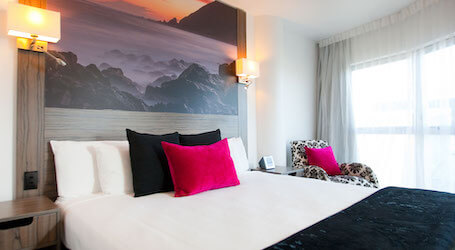 The Accommodation
Your spot for the night is a four-star gem located right in the thick of the action. You will not be short of comfort by sporting free Wi-Fi, kitchens and kitchenettes, and LCD flat screens throughout, while the best of the action in Wellington lies just outside your front door. An excellent spot to lay your head after a party of this magnitude!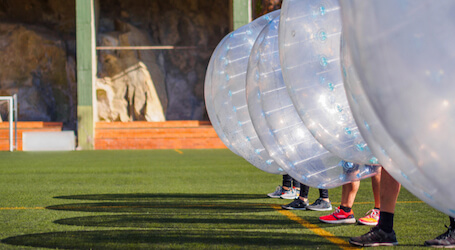 Bubble Ball Experience
What is the bubble ball experience? Take a group of friends, dress them in shock-absorbing suits, and throw down a physical game of soccer! These suits let you bounce into your best mates and throw them to the ground without a bruise to be found the next day. Laughs and fun are the norm with bubble soccer!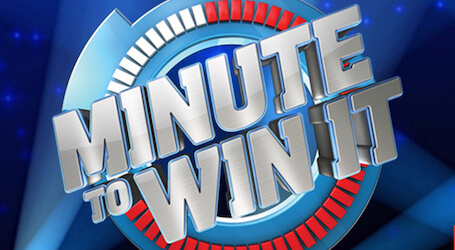 Minute To Win It Challenge
The Minute to Win It is what's happening next! This party standard has become a favourite among partygoers and involves various games, each with a ticking clock working against you and a task to complete! Seven different games await you, along with an iPad scoring system and an umpire, to keep things fair. All accessories are provided, so let's get to it!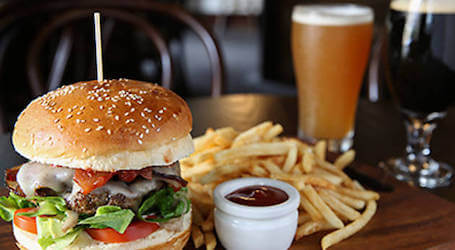 Group Dinner
With all that energy spent on your gaming missions, you will be ready to fuel up! We have taken the liberty to organize a group dinner for the whole party, courtesy of this absolutely class spot, serving up a huge range of mouth-watering dishes and sporting a huge range of beers to wash it all down. Tuck in!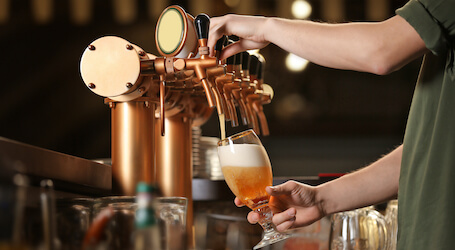 $500 Venue Voucher
Now, night has fallen on this Buck's jam, and it's time to tie one on! You're about to head to the bar, where some tasty beverages, and a $500 venue voucher, await you. This cool spot brings some excellent tunes, some great cocktails, and some of the friendliest staff around. Not a bad look. Cheers!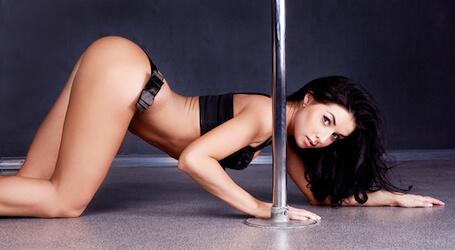 Strip Club Entry
With the group properly hydrated, it's time for our last stop. As everyone knows, it's not a proper Buck's night without a bit of skin, and we've sourced one of the best gentlemen's clubs around to provide it! Free entry, and a free drink, awaits you, as does an eye-popping show, one that befits a party like this one. The perfect finish to a great party!
Please Enter Your Details To Get A Quote