Top Day and Night Bucks Party Ideas
Planning the Perfect Bucks
Wicked Bucks is Australia's premier Bucks Party Planning website and brings you the most sought after, adrenaline pumping, hair raising, unique and crazy bucks party activities to be found in Australia & NZ's best party locations!!! Go ahead and add the "Wicked Touch" and let us help you plan the BEST BUCKS PARTY EVER!
Never boring or predictable this will be a Bucks Party no one will forget. You will be crowned "Legend of The Year" amongst your group of mates!
Australia Destinations
Current Australian operating locations are: Brisbane, Sydney, Melbourne, Byron Bay, Airlie Beach, Cairns, Adelaide, Perth, Darwin, Hobart and on the Gold Coast we offer everything from mild to wild bucks party activities! So sit back, relax, and leave the bucks planning up to us! Check out our list of both day and night bucks party ideas.
New Zealand Destinations
Current New Zealand operating locatiosn are: Queenstown, Auckland, Taupo, Christchurch, Bay of Island's, Dunedin, Tauranga, Wanaka, Rotorua and Wellington. NZ offers a unique difference when it comes to having a wild bucks party weekend full of adrenaline sports. Everything from water, land and air there is an activity for you to undertake to ensure a weekend you won't forget.
Popular Bucks Packages
One of the most important considerations in any bucks party is the party accommodation? Wicked Bucks has a range of suppliers from low end to high end, wether you need 1, 2, 3 or 4 bedroom apartments, penthouses or large party houses for big groups we have plenty of options to suit.
Popular Bucks Accommodation
Build Your Own
We understand that no package fits all and sometimes people want something special, so this is where we can help you. You can choose a minimum of 3 activities or build it into a bucks party package to make it a bucks weekend you will never forget!
Create Memories to Last
The biggest thing to remember is that the bucks weekend is about the overall experience and memories that will be taken away from the night. This is your mates last days of freedom to hang out party with the boys, get rowdy and not get in trouble for it. So when planning your next bucks party take into consideration the activites that will get the most out of the lads, you want to be having fun, laughing and ensuring everyone is involved.
You may have a conservative mate in which adrenaline activites bring out the funniest moments so choose them. You want to surprise the lads but at the same time ensure that when everyone looks back at the night they say, man what a cracker, I couldn't have done that any better. Make the most of it, go all out and do it right the first time!
Day Bucks Ideas
Bucks Party Cruise
Book a boat party cruise for your upcoming bucks weekend. Start the night off in style with some food, beverages and babes on the water before gearing up for the big night ahead. Great way to explore the best of the local area from the water.
Go Karting
You can never go wrong with Go Karting on a bucks weekend. Most lads enjoy some competition and the chance to beat their mates around a race track. Bragging rights clearly go to the winner.
Barefoot Bowls
Any activity that combines a sport and drinking is a winner. Take the greens for a lunch or afternoon on the bowls greens with a bqq. Throw in some bowls bunnies for a guaranteed view all afternoon, maybe a few pointers on how to play with your balls.
Paintball Skirmish
Get the war paint on, protective gear, paintballs stocked, guns ready and lads wearing ideally less than more. You want it to hurt right? This is your perfect opportunity to give the bucks a pre wedding experience. Get your game on.
Golf Day with Bunnies
Take to the golf course on your bucks day morning for a round of 9 or 18 holes on a local golf course. You can always add some golf bunnies to spice up the afternoon to keep you hydrated.
Night Bucks Ideas
Poker Party
Looking for a unique bucks activity to hold in your apartment? Try an in-apartment poker party tournament between the lads. Complete professional setup with table, chips and cards. Also comes with options to get a topless poker dealer to ensure all eyes are kept on the prize. Not to mention another waitress which can come however you prefer.
Club Crawl
A bucks party out on the town can make for some of best memories you can imagine, from laughs to stictch ups you will have a great time. Get your bucks t-shirts ready, join the party and start the night off with a tour through the best local nightclubs. Nibbles, pizza and canapes at the first few venues. Finish off with a private nightclub booth after the final club for a night of dancing and great times.
Kidnap the Buck
This is not for the faint hearted, more for the buck who likes a bit of domination. Organise a fake arrest/kidnapping for the lucky buck, it starts with some teasing and some pain before a walk through town, some humilation and then join onto the club crawl to finish the night with some party games, drinks and antics.
Body Sushi
This sushi will get more than the apetite running. Let's just say your whole body will be tingling. How often do you get the chance to eat off a stunning lady while enjoying beverages? It is better than it sounds, it is everything you imagine plus more. You won't be disapointed.
Sports Bar
Do you have a bunch of mates who are sport fanatics? This is the perfect bucks idea for you. Ensure that all your mates can enjoy beverages in hand, sports on the tv and waitresses around to keep you hydrated. You won't be disappointed and comes with everything you would expect.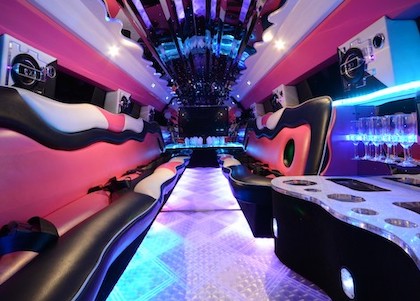 Adelaide Bucks Party Ideas & Activities
Wicked Bucks has some of the best Adelaide bucks party ideas available. Adrenaline pumping, laid back, chilled, unique and crazy activites to suit groups of any size and budget. We ensure our customers bucks party weekends are one to be remembered for years to come.
know more +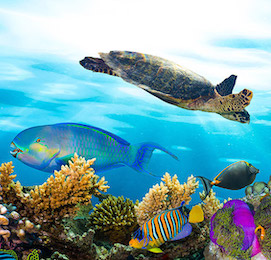 Cairns Bucks Party Ideas & Activities
Cairns has some of the best natural beaches and reefs in the world, so naturally they have some of the best bucks party ideas also! There are activities and ideas to suit all group sizes, budgets and party style. If you are after something unique you can't experience anywhere in the world, then Cairns is your ultimate bucks destination.
know more +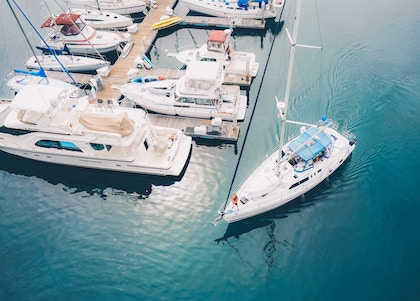 Gold Coast Bucks Party Ideas & Activities
Wicked Bucks party planners have sourced the best Gold Coast Bucks Party Activities and Ideas for you and your mates. Get in touch with the team for a custom bucks package.
know more +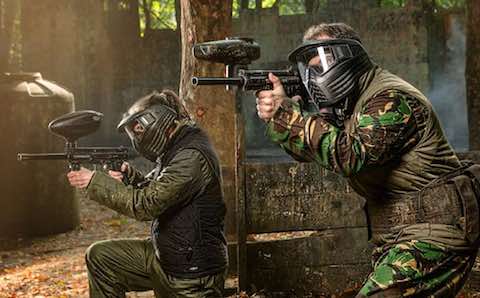 Brisbane Bucks Party Ideas & Activities
The Wicked Bucks Party Planning girls have searched high and low for the best Bucks Party Ideas and Activities in Brisbane. Get in touch today for more info.
know more +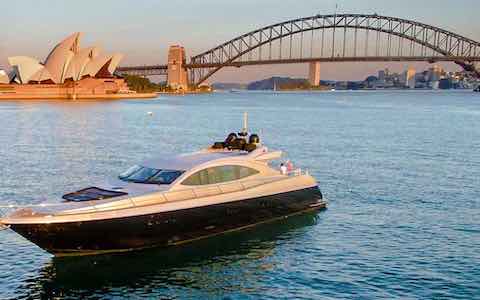 Sydney Bucks Party Ideas & Activities
Wicked Bucks have found all the best Sydney Bucks Party Ideas to ensure an epic weekend you won't forget. Great for those wanting to let loose with endless options to keep you entertained, no matter your party style.
know more +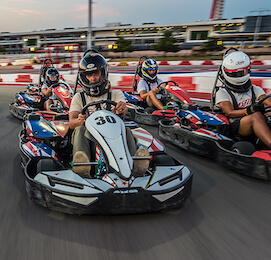 Melbourne Bucks Party Ideas & Activities
The party planning girls have found the best Bucks Party Ideas in Melbourne to bring jam packed packages for the ultimate bucks. These top Melbourne bucks party ideas will guarantee a weekend you won't forget. Full of fun, partying and debauchery.
know more +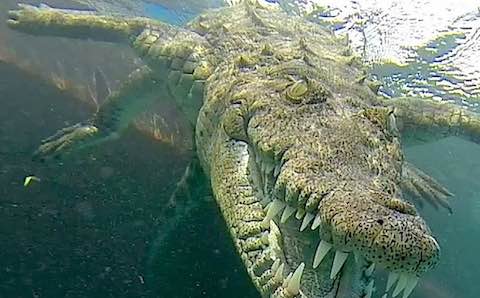 Darwin Bucks Party Ideas & Activities
The team at Wicked Bucks have sourced the Best Darwin Bucks Party Activities and Ideas. Get in touch with the party planning girls today for a custom package.
know more +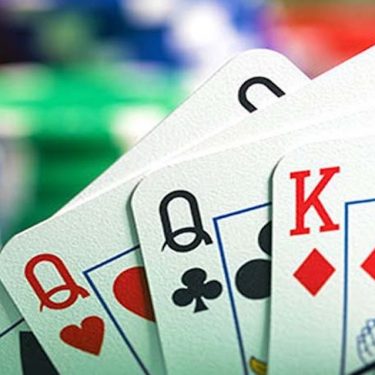 Perth Bucks Party Ideas & Activities
The Wicked Party Planning girls have done all the hard work to bring you the best Perth Bucks Party Ideas and Activities. Get in touch for a custom package today.
know more +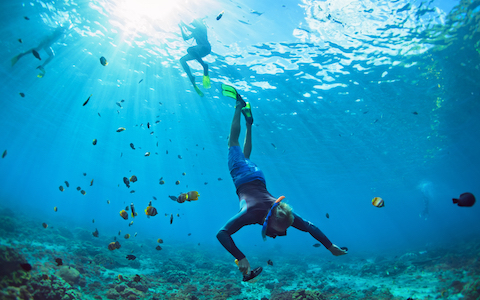 Airlie Beach Bucks Party Ideas & Activities
Wicked Bucks have found the best Airlie Beach Bucks Party Activities and Ideas to ensure you have the ultimate party. Get in touch today to get started.
know more +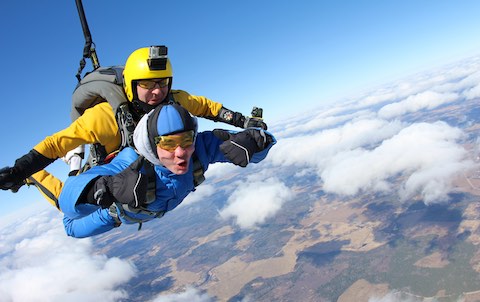 Byron Bay Bucks Party Ideas & Activities
Sit back and relax! Wicked Bucks brings you the best day and night Byron Bay bucks party ideas. Relax in the sun by the beach, check out the babes and listen to some good live bands is only the start. Get in touch with the bucks party planners today to get started.
know more +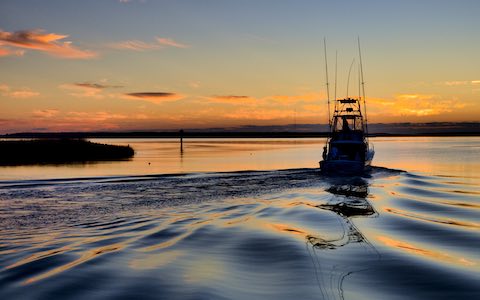 Hobart Bucks Party Ideas & Activities
Wicked bucks party planners bring to you the best Hobart bucks party ideas and activites. The girls have searched far and wide so get in touch today to get started.
know more +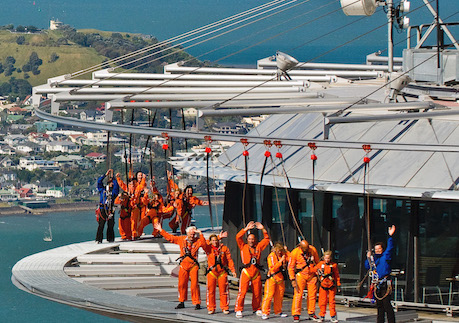 Auckland Stag Party Ideas & Activities
Looking to plan a Stag party weekend for you best mate? Auckland has everything you need for an epic bucks night. Complete with nightclubs, stripclubs and plenty of bucks activities to ensure your day runs smoothly. Consider Auckland as your stag party destination.
know more +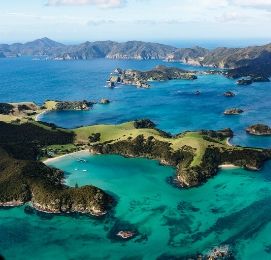 Bay of Islands Stag Party Ideas & Activities
The Bay of Island's is a beautiful cluster of stunning views sweeping the coastline of New Zealand's North Island. This will be up there with another one of the best bucks party destinations around thats for sure. Bay of Islands will not disappoint!
know more +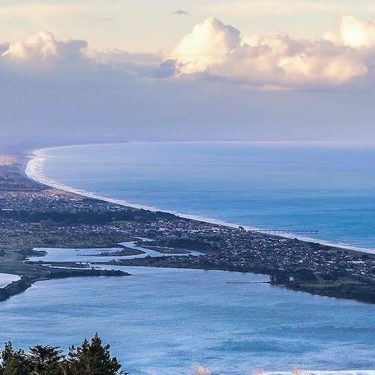 Christchurch Stag Party Ideas & Activities
The team of amazing bucks party planers at Wicked Bucks have sourced the best bucks activities in Christchurch for a wild weekend away of antics in New Zealand. If you are someone who likes to get super lit to those lads who want something tame or prefer an apartment party we have something for everybody.
know more +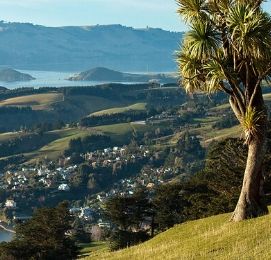 Dunedin Stag Party Ideas & Activities
Dunedin party life is up there with some of the best destinations in New Zealand for a bucks party. Situated at the head of Otago Harbour on the South Island's southeast coast.
know more +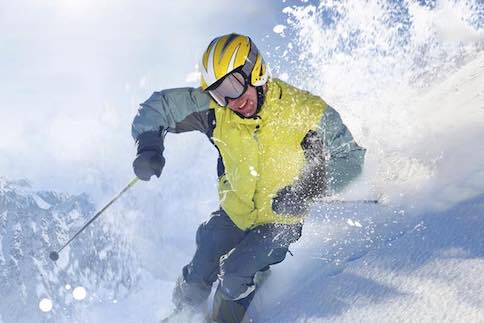 Queenstown Stag Party Ideas & Activities
Queenstown is an unforgettable picturesque location. Situated in the South Island of New Zealand with the ultimate backdrop; snow covered mountains and peaks of the Southern Alps as featured in famous movies.
know more +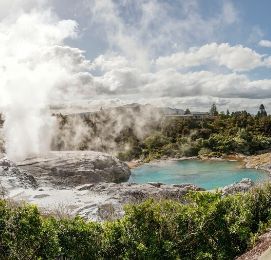 Rotorua Stag Party Ideas & Activities
here are many beautiful natural places around Rotorua to explore and catch a sunset or two over the geothermal pools. You won't be disappointed with this unique experience like no other. You will have a unique stag week in Rotorua, it's a place you can take in some amazing natural attractions whilst also having a good time.
know more +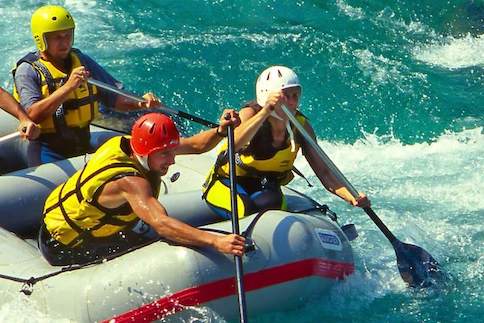 Taupo Stag Party Ideas & Activities
Taupo is renowned for the stunning natural landscape and sweeping ice cap mountain views. This makes it one of the most unique bucks party destinations. You can guarantee that Taupo will deliver on some of the best bucks party ideas in New Zealand.
know more +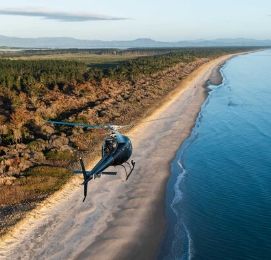 Tauranga Stag Party Ideas & Activities
The area is scattered with beautiful bars, cocktail bars, restaurants, pubs and nightclubs around the Harbourside. If you prefer more a classy bucks then there are some upper class venues for a more elegant experience.
know more +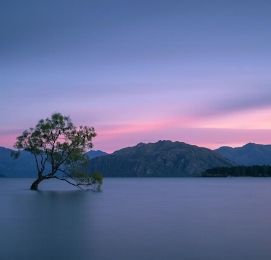 Wanaka Stag Party Ideas & Activities
If you prefer snowcapped mountains for the bucks weekend then Wanaka, a little resort town on New Zealand's South Island is for you. You can adventure into the Southern Alps Mount Aspiring National Park for an surreal back to nature experience with glaciers, forests and lakes to explore.
know more +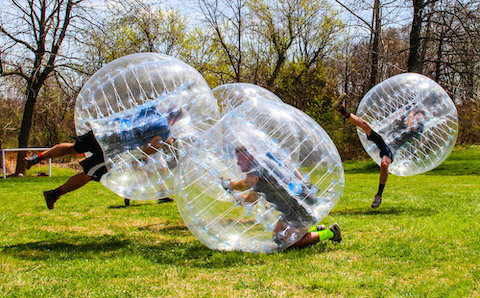 Wellington Stag Party Ideas & Activities
If you are searching for the ultimate bucks party destination Wellington is for you. Being the Capital of New Zealand you can expect a huge range of activities to suit everyone. From adrenaline junkies to laid back groupies you won't be short for stag party ideas.
know more +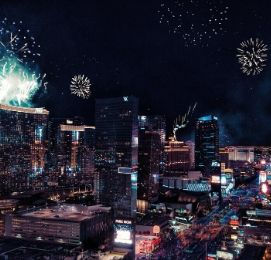 Las Vegas Bucks Party Ideas & Activities
know more +
Top 6 Bucks Party Activities
1. In Room Poker
One of our all time bucks party customer favorites is In Room Poker. This culmunates a competitive night between the lads with some stunning ladies to keep you entertained. No need to leave the table as the tension brews, chips are rolling and drinks are flowing. Gurantteed to have a fun filled night as long as no one is card counting.
2. Paintball Skirmish
Another bucks party favorite with our groups is a day on the Paintball Battlefield. When you combine guns and a group of guys you are surely going to have a winner. Of course minimal damage apart from a few bruises here and there, you will have plenty to laugh about as the night continues on. Nothing more funny then seeing a nice ring of bruises on your mates ass and the buck left a little worse for wear. More reason to get the drinks into you for the big night ahead.
3. Go Karting
Cars and Babes is always going to be a crowd favorite. Every guy thinks he is a race car driver until its show time on the go kart track. Only one will be crowned king of the race track and of course the ultimate bragging rights come with for the rest of the night. Just hope you don't come last because that never ends well. Although the winner generally gets a round of drinks from the lads and the loser is the one who is opening his wallet first.
4. Boat Cruise
This one is easy to understand why it is so popular. What's better than spending a few hours cruising around the water in style, beverage in hand, sea breeze in your hair and boobs in your face. Let's face it the views don't get much better in any location. Known as more of a classy way to start off the big bucks night before things get a little messy.
5. Top Golf
Making the top six is Top Golf on the Gold Coast. This bucks activity comes with your own private booth, waitresses to bring you drinks (unfortunately not the topless ones until later) and a digital ball tracking system so you don't have to worry about where your ball goes. Ideally somewhere on the fairway is preferred but if the drinks blur your vision no need to worry. Comes with a range of different games you can play and automatic scoring. Just step up to the tee and have a swing.
6. Barefoot Bowls & Bunines
Rounding off the top six bucks favorites is our Barefoot Bowls & Sexy Bunnies. Kick off the shoes, pick up your balls and test out your hand eye coordination. Everyone is a winner in this game, the bunnies will be there to keep your ego in tact regardless of how bad your arm is. The girls can probably teach you a few techniques on your release and hopefully you get a few points on the board. No bucks party group has ever had a bad day on the green so its sure ring in for a great start to the night.