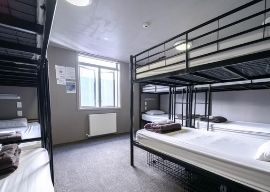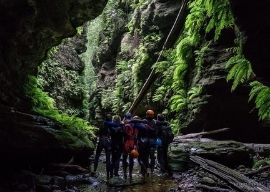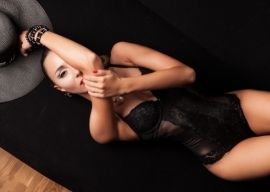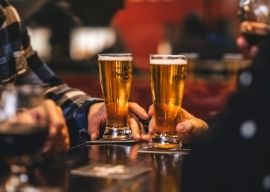 What's Included
1 x Night Backpackers Accommodation
Transfers
Lunch
Cross Creek Canyon Half Day Trip
Includes: abseils, zip-lines, big and small jumps
All equipment included
Dinner & Drinks
Private Function Space
Stag Strip Package (2 hrs)
Personal Event planner and itinerary
Package Overview
Are you looking for a buck's party experience unlike no other?  Do you want to get in touch with the natural world? Experience the best that Wanaka has to offer. And make some lifelong memories and share in some cheeky late-night antics with your buddies? Look no further. Wicked Bucks has done a deep dive into the cutest little town of Wanaka to find all the local hidden gems, and we've bundled everything up into a package we like to call – Go Big or Go Home. Start the day with a hearty meal before tucking into a journey of deep canyoning down polished water chutes and abseiling down waterfalls. After all that adrenaline-packed fun, you will need to refuel the system. That's why we've chucked in a dinner and drinks package in the function space of our favourite local sports bar. Your night out also comes with a strip performance from the finest entertainment on offer in the town. Life is made easy with the Go Big or Go Home package, with accommodation and transfers handled too. What more could you want for a buck's party in Wanaka?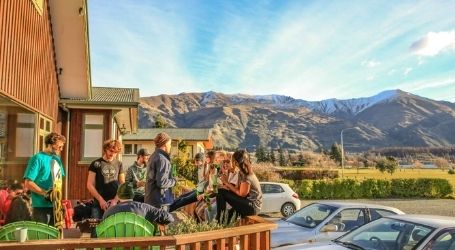 Accommodation
When it comes to planning the perfect Wanaka bucks party, the devil is in the detail. That's why we have taken the responsibility of organising accommodation for you and the lads. Checking into a hostel gives you the space to spend some quality time together, the privacy you need for some solo time and the vibes that will encourage a big night to follow. This Wanaka hostel is super conveniently located, easy to reach and super comfortable, so you'll be able to get to and from your activities in the blink of an eye. Like most hostels, you can also count on the friendly staff to give you the inside scoop into the town's best-kept secrets. With their handy suggestions and the detailed buck's itinerary from your personal event planner, you're guaranteed to have an absolute hoot of a time.
Deep Canyon
Start your day with an adventure like no other at one of the most beautiful canyons we have ever seen. A 1.5-hour scenic drive from Wanaka will take you up the West Coast and through the picturesque Makoarora, before arriving near Haast Pass in Mt Aspiring National Park. Here you will be treated to a leisurely walk through the incredibly green and lush New Zealand rainforest with amazing Beech trees and sphagnum moss. And then? That's where the real fun begins – Cross Creek. This place is ideal for anyone that loves water and loves jumping into it! Stacks of jumps range between 3 and 9 metres, with a few abseils and slides too. The pools themselves are deep green and breathtakingly beautiful, so even the less adventurous of the crew will be in awe. All the equipment you'll need for your Cross Creek experience is included in the package, so you need to rock up with all your good vibes and a say-yes-to-adventure attitude.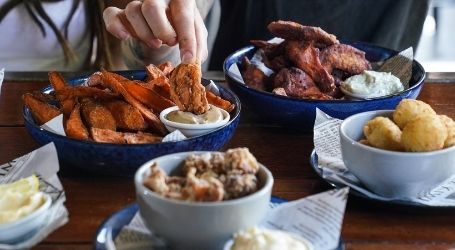 Sports Bar Dinner and Private Venue Space
After jumping, slipping and sliding through the day, don't be surprised when you work up a real appetite. Dry off and head back to your ride, it's time for a few cold beverages and a good feed with the lads. After arriving at our favourite sports bar in all of Wanaka, you'll be taken to your VIP function space and treated like the true king's that you are. We're talking banter, beers, a roaring fire, pool tables and five screens streaming the very best of international sport. And when you thought it couldn't get any better, we'll throw in an epic food and bevvie package too. We're talking a full-on spread of all the crowd favourites. Think share plates, wings, burgers, loaded fries and much, much more. This menu doesn't do normal pub-standard food either. The team behind this sports bar are known for making the most of local produce and going above and beyond to serve up a meal that you'll still be dreaming about in weeks to come.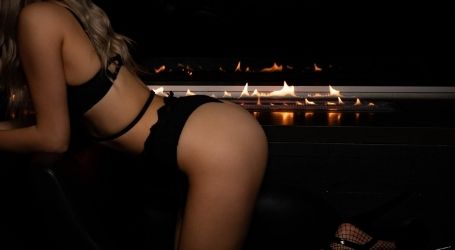 Stag Strip Package
When we've wined and dined all the lads, we've got one more surprise for you. The doors of your private function room will open up to reveal your sultry and downright jaw-dropping entertainment for the night. We've searched the town high and low to round up the best-of-the-best in all of Wanaka so that you can expect an absolutely showstopping performance. These performers will mingle and strut their stuff, maybe even getting the buck up for a show of his own. We promise to return your buddy unscathed…well, mostly, anyway. What more could you want?
Please Enter Your Details To Get A Quote