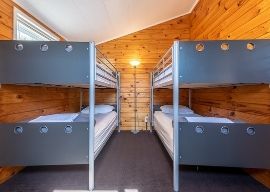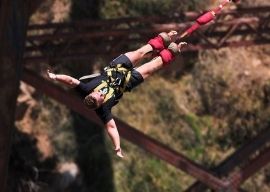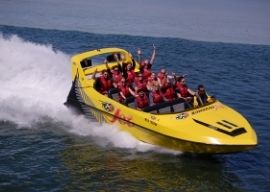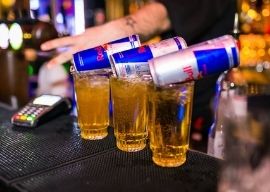 What's Included
1x Night of Accommodation for the group
Shuttle Transfers to and from activities
2x Bungee Jump for the Groom & Best-Man
Jetboat ride for the whole group
Free entries to lounge bar
Bar Tab included
Detailed Wicked Stags Itinerary
Personal event planner
Package Overview
Looking for a bucks party package that will get you out and about in the local area of Rotorua? Then this package is for you. Spend the weekend exploring all the natural geothermal wonders and attractions of Rotorua, you won't get an experience like this anywhere else.
This sweet package includes the best on offer in Rotorua and will make your job a piece of cake. Leave all the hard work, planning, negotiating and booking to us, and we'll let you take the credit for throwing the best bucks party ever. Your Personal Bucks Party Planner will ensure the trip is customised to suit your group's unique needs, interests and budget, and their industry connections and local knowledge mean you'll get a pretty good bang for your buck too. 
You could go with a simple and easy option by rounding up a few of his pals to sink some beers at the local – don't you think he deserves something a little more than that, though? Before you get all worked up and start stressing out before you've even started, Wicked Bucks has the ideal solution for you. 
After the excitement of your buddy announcing his engagement and asking you to be his best man, the reality of the situation will probably begin to sink in. Not only will your mate probably have an excuse to skip out on Friday night drinks or Saturday morning golf, but you've also got the monumental task of putting together his bucks party. So take advantage of our expert team and let us take the stress out of planning your next bucks party in Rotorua.
Are you interested in hearing more? Let's break it down.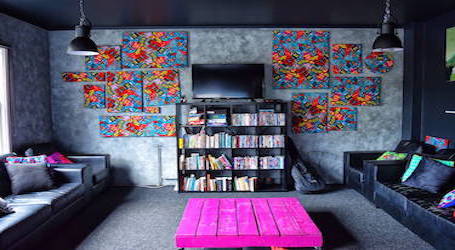 Rotorua Bucks Accommodation
Once you have your bucks party activities confirmed for your stag weekend, you will want the perfect accommodation to rest your head at the end of the night. The Rotorua Adrenaline Adventure package includes one night bucks party accommodation in Rotorua at a conveniently located close to attractions and nightlife. The rooms have everything you need to make it feel like a home away from home, and it won't break your budget either. If you're feeling a little dusty the next morning, we can organise a late check-out, too.
Read More: Stag Party Accommodation Rotorua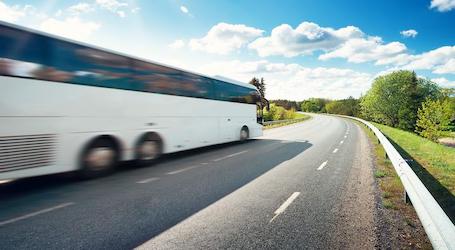 Shuttle Bus Transfers
While we're all about having a good time, letting loose and kicking back, we really don't want anyone to be left behind. Transfers to and from activities and your accommodation will ensure the wheels on your party bus keep going around and also means no fights about being designated driver. Your private driver will ensure every last partygoer gets from A to B safely and is bound to impart plenty of local knowledge along the way.
*Upgrades are available. Please chat with your party planner if you want to travel on a party bus.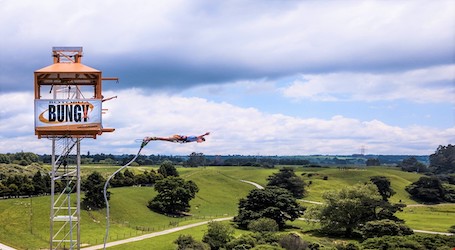 Bungee Jump Velocity Valley
New Zealand is practically synonymous with adrenaline-packed activities, which means no trip to Rotorua is complete without some fast-paced, hair-raising action. As the best man, we reckon you deserve special treatment too, which is while the Rotorua Adrenaline Adventure includes a bungee jump at Velocity Valley for you and the groom-to-be. There's nothing like a 43-metre freefall hurling you towards the ground at 60km/hr to really make you feel alive. 
Once you hear your high-school-girl-like squeals, you might be glad it's just the two of you. And if you manage to open your eyes for long enough, you'll be treated to a pretty spectacular view of the local landscape. Imagine rolling green hills, geothermal hot springs, clear blue skies and the glistening lake. It's like a postcard, but IRL.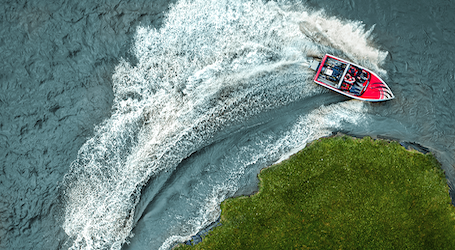 Jetboating Velocity Valley
After your man-to-man time, it's time to invite everyone else to join in on the fun. This 15-minute Jetboat ride through Velocity Valley will quite literally keep you on the edge of your seat from start to finish. The world-exclusive jet boating sprint delivers 3Gs of force as you fly 100km/hr on a wild, sift waters. The high-speed twists, 360-degree turns and hairpin corners will have the adrenaline pumping through your veins within seconds. Beyond the epic thrill-hit, the spectacular view is pretty special too. This is your chance to live fast, enjoy the ride and embrace the uniqueness of Rotorua.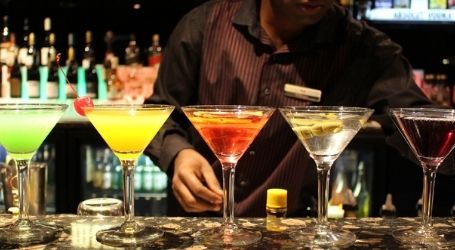 Lounge Bar Entry & Bar Tab
The Rotorua lounge bars and venues are a favourite in Rotorua, which means the area is always heaving with action and attracts pretty big crowds everyone weekend. The Rotorua Adrenaline Adventure means you can skip the line and the entry fee, giving you more time to perfect your moves on the d-floor. And what's a bucks party without free-flowing alcohol? After receiving free entry to one of the local lounge bars, we'll also throw in a bar tab to keep you well-hydrated. 
Take your pick of craft beer, locally produced wines or expertly crafted cocktails – you seriously can't go wrong with any of the options! We don't recommend you try and organise anything for early the next morning because it's going to be a late one with the boys. We can organise a late check-out if you're feeling especially rusty the next morning. 
Please Enter Your Details To Get A Quote