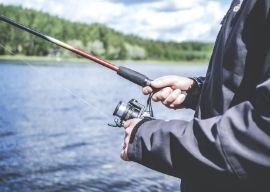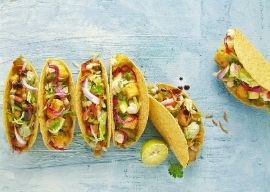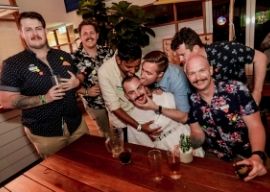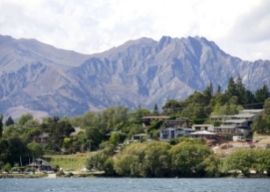 What's Included
1 x Night Backpackers Accommodation
3 Hr Fishing Private Charter
All fishing equipment included
Dinner & Drinks
Free Lounge Bar Entry
Event planner and itinerary
Package Overview
Treat the soon-to-be-groom to an epic day of grand proportions. Your Fishing Kinda Day package is an all-inclusive, action-filled day of every guy's biggest loves – fishing, food and bucketloads of bevvies. Kickstart your day and put your skills to the test with a private fishing charter before heading out for a Mexican fiesta of dinner and drinks. Cap off your night by stopping in for a boogie at Wanaka's best nightclub and treating yourself to another cocktail – because you deserve it. Your personal event planner will include all the essential details in a detailed bucks itinerary so you can kick back and relax to the max. This is what we call livin'.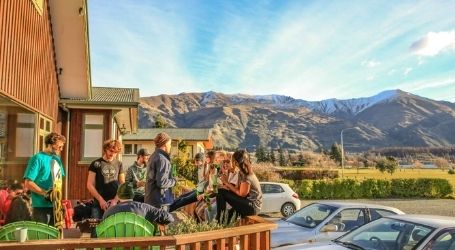 Accommodation
First things first, let's talk about sleeping arrangements. The Fishing Kinda Day package includes one night's accommodation in one of our favourite Wanaka hostels. The beauty of crashing at a hostel rather than a hotel is that you'll have plenty of room to spread out and enjoy each other's company in the common rooms and dorms, as well as the option to retreat into your own space. This budget-friendly option will save you a few dollars to splurge on the rest of your trip. The hostel staff are one of the biggest drawcards for the venue, as every single person comes brimming with local knowledge and tips that they're more than willing to share with anyone that will listen. Keep an ear out for their insider scoop, and you're guaranteed to have a once-in-a-lifetime Wanaka experience.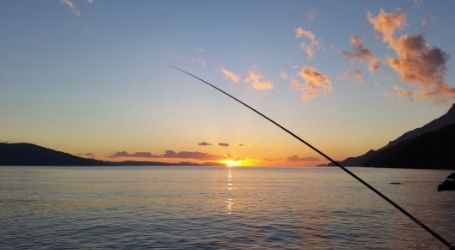 3 Hr Fishing Charter
There is nothing quite like some prime time with the lads, and what better way to get everyone into celebration mode than with a day out on the water? With a lifetime of fishing experience, your local guide will take you fishing on Lake Wanaka in a brand-spankin' new all-weather boat. You can take your pick of fly, troll or spin fishing – or learn from the expert himself if you're new to the game. After the absolute thrill of landing your best and biggest catch, you can then have it filleted and cooked right in front of you at the boat's BBQ. We challenge you to find a fish that tastes more delicious than the ones fresh out of this lake. And when you add a dash of lemon, salt and pepper, it's a meal you'll still be drooling about months later. If you want to step it up a notch, you can also split the gang into groups and go head to head against each other to see who onboard has the reel skills. All fishing equipment is included as part of your package too.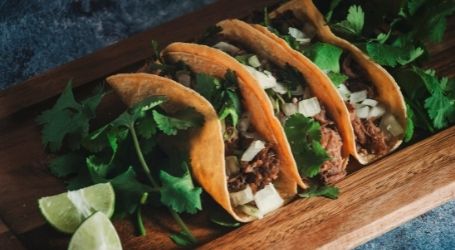 Dinner and Drinks
After a truly epic day on the water, chuck the rods away and grab your sombrero because it's time for a Mexican fiesta! We've eaten our fair share of tacos during our time, and this place is definitely up there with the best that we've ever tried. Imagine feasting on fresh guac and corn chips, house-made tacos, jam-packed nachos or even a char-grilled rib-eye steak with potato gratin, steamed greens and red wine jus. We're practically drooling just thinking about it. Of course, no fiesta is complete without some fresh and tasty drinks, so there is no need to hold back when it comes time to ordering those jugs of sangria or expertly shaken margaritas. We should warn you, though – you're likely to eat more than your body weight here, so be prepared to bring some extra luggage back home with you.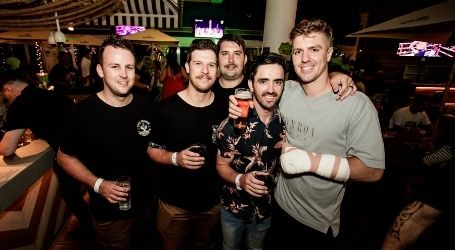 Lounge Bar Entry
What's a buck's trip without a wild night of club antics? Your Fishing Kinda Day package will wrap up with free entry into Wanaka's most popular and busiest nightclubs. After so many years in the business, we've gotten to know the team behind this joint pretty well, so we can assure you that you'll be treated like the absolute kings. This iconic local destination offers the tastiest cocktails, comfiest couches and the best views over Lake Wanaka from its outdoor deck. And if you're more of a beer, wine or spirits lover, the knowledgeable and award-winning bartenders will have you covered too. As one of the biggest clubs in the region, you can expect a killer lineup of DJs, bands, musicians and live entertainment every week. It's the type of place that starts early and keeps going into the early hours of the morning, so we suggest you keep the following morning free of any plans too. Oh, and did we mention they've got $5 tap beer and $4 jam jars all day, every day? Yeah, it really doesn't get much better than this.
Please Enter Your Details To Get A Quote