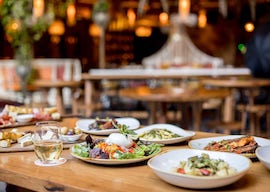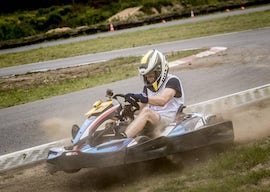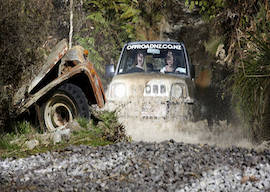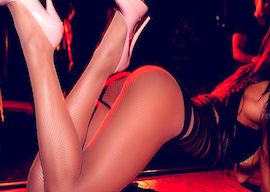 What's Included
Hostel Accommodation
4WD Bush Safari
Race Line Carting
Female Strippers
Dinner and Drink Package
Detailed Wicked Stags Itinerary
Package Overview
They say boys will always be boys. We're not quite sure who 'they' is, but we reckon they're pretty spot on. There is just something about rounding up the lads, whipping out the toys and wreaking some havoc together, that is just so damn fun. Whether it's for your nephew's 5th birthday, your Grandpa's retirement shindig, or your buddy's final days of freedom, some good quality time with the gang is always what the doctor ordered. 
In celebration of your mate that finally found a girl willing to deal with his shit for the rest of her life (the poor girl has no idea what she's just signed up for!), there is only one boy's trip that will cut it – obviously, we're talking about a getaway to Rotorua. 
This geothermal wonderland is quite literally bubbling with activity. Located on New Zealand's north island, it's the sort of place that promises beautiful view after beautiful view after insanely jaw-dropping view. Beyond the incredible landscape begging to be explored, this charming town also offers plenty of activities for the more late-night, party-animal members of the gang. 
Now that you've obviously settled on Rotorua as the destination of choice, we've gone ahead and put together a wham-bam, brilliant, unmatchable package that will truly blow your expectations out of the water – in the best way possible. It's a little something we call Need for Speed, and we promise it's every bit as thrilling as it sounds.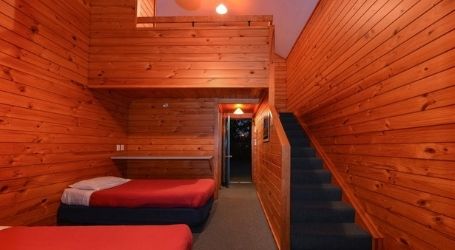 Rotorua Accommodation
To get you started, it's time to talk about sleeping arrangements. Your buddy is preparing to say goodbye to his wild nights out with the boys and your youthful days of travelling together, so we reckon it's only fitting that you shack up at the local hostel. This conveniently located, clean and spacious hostel offers everything you could possibly need for your getaway without all the frills. Like most hostels, this place also boasts an epic party vibe, and you're bound to come across plenty of other travellers searching for a good time. 
4WD Bush safari
If you're looking for a little adventure but would also like to embrace the beautiful Kiwi countryside, this is your solution. 4WD Bush Safari at Off-Road NZ will let you buckle up and take off on a once-in-a-lifetime journey into the native New Zealand forest. Under the direction of a professional guide, you'll tackle twisting bends, deep muddle holes, a seven-metre-high luge, steep climbs and thrilling descents.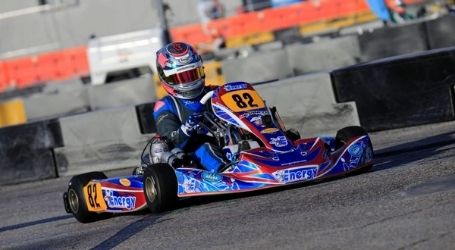 Race Line Karting
And just when you thought it couldn't get any better, you'll wrap up your safari with a race line karting experience. When you're sitting behind the wheel of a top-of-the-line Sodi 390cc 4-stroke kart imported from France, you'll need a big dose of brave and plenty of competitive vibes. This world-class karting track is the only place in the country where you can take these state-of-the-art machines for a spin on the same track as professional racers. 
The rush of G-Force means you'll reach speeds of up to 100km/hour on the 150-metre straight and pretty damn fast around the bends too. Nothing quite compares to the feeling of taking on those hairpin corners and flowing curves, which means you're bound to feel like a winner whether you pass the checked flag first or last.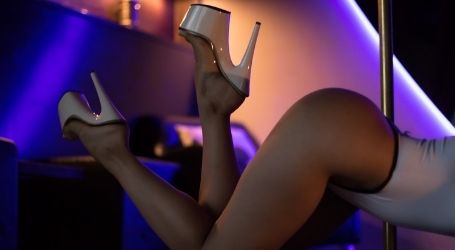 Female Strippers
Bucks parties are practically synonymous with cheeky antics, it doesn't get raunchier than a performance from female strippers. We've scoured the town to find the best ladies on offer in all of Rotorua so that you can expect a brilliant lineup from Kiwi Stripper. These performers certainly know how to put on a show, and they're pretty flexible – both in physique and performance. If we know anything, it's that these women will keep you entertained all night long, and they'll also ensure you're never without a drink in your hand. Now, that's what we're talking about!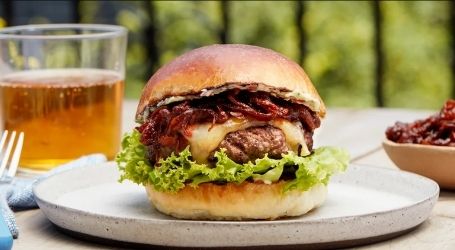 Dinner & Drinks
So much adrenaline-packed fun and excitement calls for a big feed. You'll want to come dressed in your loosest pants and prepare to undo your top button because this place will keep you coming back for more. This backpacker bar and nightclub are situated right in the heart of town, making it one of the liveliest and most popular night spots for a delicious feed. You can treat yourself to a whopping burger, a generous serving of pasta, or nibble your way through the tasty range of bar snacks. When you've eaten more than your fair share, you'll be well and truly ready to hit the dancefloor.
Please Enter Your Details To Get A Quote