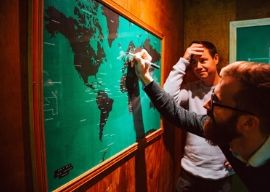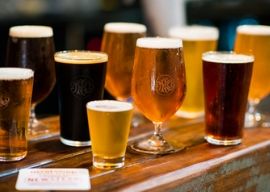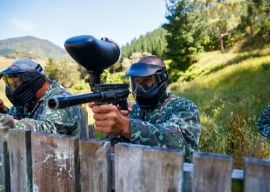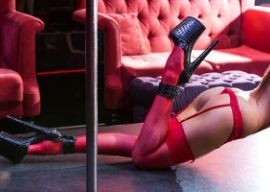 What's Included
1x Night Accommodation
Paintball Session
200 paintballs each
Escape Room Challenge
Personal Coach Transfers For Activities
Beer Tasting At Local Taphouse & Brewery
Group Dinner
VIP gentlemens club entry
Package Overview
Boys, balls and beers. Name a better trio. We'll wait. 
Breakers and Beer is the ultimate package for every bucks party. A truly all-inclusive day with plenty of opportunities to gather enough blackmail for your best man speech. Start the day right with a brutal session of paintballing at the world's longest-standing paintball field. When your body can't handle it anymore, we'll lock you all in an escape room and won't let you out until you prove your clever wits. Celebrate your escape (or drown your sorrows) in craft beer at one of Christchurch's best local breweries and top it all off with a group dinner and entry to a VIP gentlemen's club. 
With personal coach transfers and accommodation included, this experience is just like the type of girl you want to bring home to your parents – the whole package.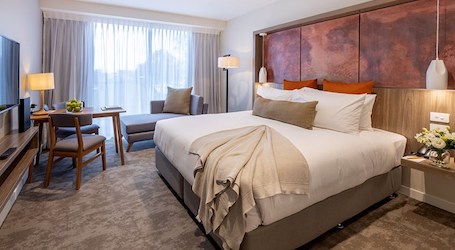 Christchurch Accommodation
A big day out into a big night on the town means you'll need a place to rest that weary head of yours. We've got you covered. Breakers and Beers not only includes an action-packed day of testosterone-fuelled fun, but we'll also organise a hostel for the night too. Your personal coach transfers will pick you up and drop you off from the accommodation, meaning you can truly embrace the adventure.
Christchurch Paintball
No matter where you're from, how old you are or what you do for a living, if you're a guy – you crave ball action. It's just in our blood. There is no better feeling than getting your heart pumping and shooting out a full load. Obviously, we're talking about paintball. After splitting the group into teams and donning your tournament gear, you and your buddies will be let loose on 17 hectares of open terrain. As the oldest surviving paintball field in the world, this isn't your average paintballing experience either. We're talking cars, speedball bunkers, huts, bridges, forts, towers and more.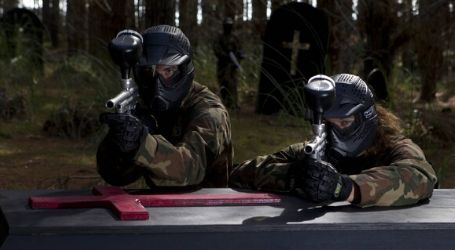 Further Info
This isn't just going to put your special mission skills to the test, it's going to separate the boys from the men. After hours of commando rolling behind trees, collecting bruises on your back and laughing at your Buck's severe lack of hand-eye-coordination, it's time to relinquish your weapons and prepare for the next stage of the day. 
Crate Escape
We get that your Buck will be the man of the hour, and you'll want to show him how much he means to you. Although he definitely does deserve the special treatment, you don't want to let his head get too big. That's where an escape room comes in. With 60-minutes on the clock, you and your mates will be locked in a room to solve puzzles and find the key to the door before time runs out. The myriad of available adventures includes finding hidden treasure in the Lost Hut of Antarctica, being a real-life James Bond in Operation Mindful, or even stopping a maniacal time traveller in the Misadventures of Max Magnus.
Read More: Christchurch Escape Room
Christchurch Brewery Tour
If you're anything like us, your love of craft beer is probably bordering on obsession. Is there really anything better than sipping the golden nectar with your nearest and dearest? As it's your buddy's special day, we're hardly going to settle for a subpar brew. That's why we've found the best brewery on offer in Christchurch. Situated in the heart of Christchurch, you can expect seasonal brews, plenty of dude food and a behind-the-scenes tour of where the magic happens.
Read More: Bucks Brewery Tour
Christchurch Waitresses
After blowing off some steam at paintball, testing your skills in the escape room and sinking a few tinnies with the boys, the testosterone will be flowing, and the vibes will be pumping. Just when you thought it couldn't get any better, Wicked Bucks has one last surprise up our sleeves – angel girls. These rudely gorgeous women know how to have a good time and are the only way to turn an awesome day into an epic send-off. 
Read More: Christchurch Adult Entertainment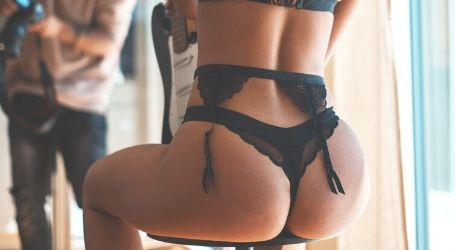 Further Info
There are a bunch of different packages to choose between, ranging from private escorts right up to the Bucks Platinum Package. We can't tell you too much just yet, but we promise it'll have you screaming for more. 
Please Enter Your Details To Get A Quote