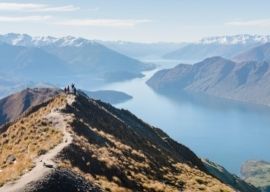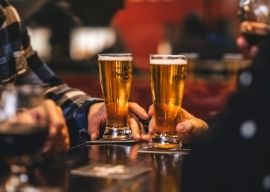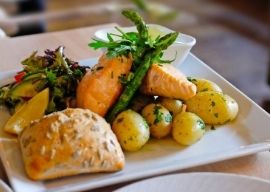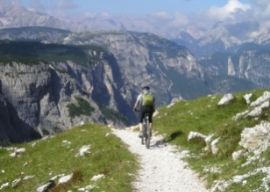 Package Inclusions
1 x Nights Backpacker accommodation
Bike and lake cruise
All equipment included
Dinner for the group
Bar entry and bar tab
Personal event planner
Detailed Stag itinerary
Package Overview
Boy, oh, boy! Do we have something for you!? Taste of Wanaka is exactly what the name suggests – a package that rolls up all of the greatest activities and attractions in this charming town into one sweet deal just for you. Spend the day getting to know the Wanaka area by cruising around on a private bike and lake tour before sampling local bevvies at one of our favourite restaurants and then follow it up with a session at a local institution for more food and drinks. 
This package is the perfect option for bucks parties of all sizes, interests and budgets, promising to keep the entire gang happy. To make your life of party planning even easier, your personal event planner will put together a detailed stag itinerary with all the need-know info and details. With this handy-dandy guide, you're pretty much guaranteed to win the title of best-best-man. You can thank us later.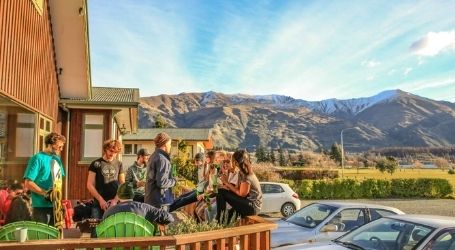 Accommodation
Before we get too caught up in the excitement of all the activities, let's get down to the nitty-gritty of sleeping arrangements. Your Taste of Wanaka package includes one night of accommodation at a super comfortable, easy to find and conveniently located hostel. One of the biggest draw-cards for staying at a backpackers hostel rather than a traditional hotel is that you've got the common spaces outside of your sleeping dorms to hang out with your buddies. As well as making the most of your time together, this Wanaka hostel is a top pick for Kiwi and international travellers alike, so you're bound to meet plenty of people that are just as keen to have a good time. Hostels are a little kinder on your wallet too, which means you'll have some extra $$ to throw around during the day!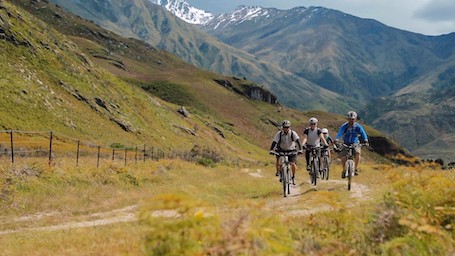 Boat + Bike Tour
Let's kickstart things with a fun and adventurous half-day boat and bike tour which combines a scenic lake cruise on the glistening waters of Lake Wanaka with a mountain bike tour along the lakeshore. This guided tour is undoubtedly the greatest way to experience the town's more remote sections, and the support of your experience bike guides will give you a whole new appreciation for the beautiful landscape. The bike leg will take you across historic farmland and sections of early Wanaka settlement, so you'll leave with plenty of fun facts up your sleeve too. You can expect varied terrain with some ups and downs, as well as seasonal stream crossings. This tour is an all-inclusive one, so you need to turn up with good vibes and banter, and we'll provide the rest.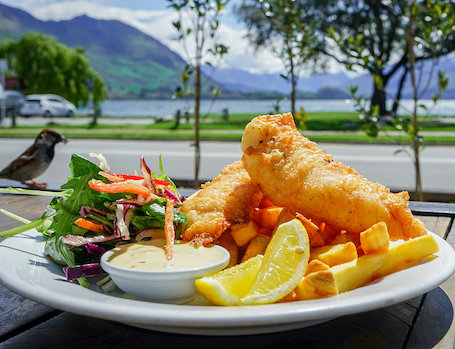 Bar and Restaurant
After experiencing Lake Wanaka from the waterside, it's time to enjoy the site from an entirely different perspective. Your Taste of Wanaka trip includes a stop-in at one of the town's most popular restaurants. This venue is your opportunity to indulge in a mouth-watering lunch or watch the sunset over the lake with a craft beer or local wine in hand. Once you experience the humble, welcoming atmosphere and friendly staff, it's super easy to see why this location is so popular with the locals. The menu offers up a range of seasonally rotating meals, always ensuring it capitalises on fresh, local produce. Some of the crowd favourites include the steak of the day, fish pie, BBQ ribs, lamb backstrap and beer-battered NZ blue cod. The only problem with this place is that you might struggle to drag yourself away when it's time to leave.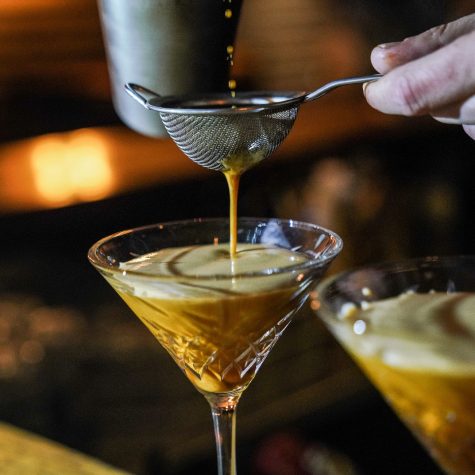 Cafe and Bar
What's a buck's party without a good boogie? It's not a very good bucks party, in our opinion! Cap off your epic day by making your way down to this Wanaka institution for a night of good tunes, great drinks and epic vibes. This bar, eatery and nightlife venue quite literally comes alive as the sun goes down. Live DJs fill the courtyard with music every Friday and Saturday night, with the beats pumping into the early hours. The scene is set even further with overhead lights and vines to create a vibey outdoor ceiling, two roaring outdoor fires during the winter, and luxurious leather furniture for you to retreat when you need a bit of a breather. The drinks list boasts a range of classic, signature and creative cocktails, many using spirits sourced from the surrounding Cardrona Valley region. You will also notice that the wine list includes a sweet selection of world-class wines from both local vineyards and international names. Drop in for an hour, and the hours will fly before you know it.
Please Enter Your Details To Get A Quote