The Best Bachelor Party Planners in Auckland
If you're looking for something a little different, have some drinks with friends, meet the locals and cut shapes to Auckland's top resident DJ in the multitude of creative bars dotted around the city.
One thing the city does have down pat is its cocktails. There is a Polynesian Painkiller that is (quite literally) on fire or a Lemon Cheesecake Cocktail that will have you salivating before you've even taken your first sip. So go forth and slurp – it would be rude not to.
You might think the end of this article means this is all Auckland has to offer, but that's where you're wrong. Auckland has so much on offer that we can't even attempt to tell you about it all – this is just a little sample to keep you going.
Now that you've got a taste, the rest is simple. Call the boys up, pack your bags and let Wicked Bucks take the wheel. It's the best (and only) way to celebrate your Buck's final days of freedom.
Specialist Party Planning
InRoom activities
Special Partner Rates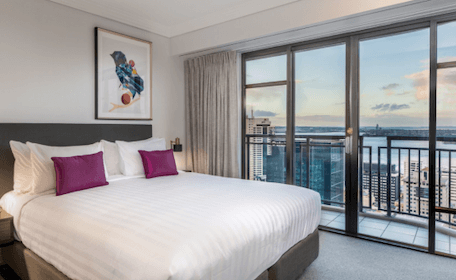 Auckland Bucks Accommodation
Every good bucks party needs some excellent accommodation too. Finding the perfect place to rest your head at the end of the day can feel like an overwhelming job, but that's where we come in! When you've got Wicked Bucks on your side, you're guaranteed to score some killer accommodation without even having to lift a finger. 
View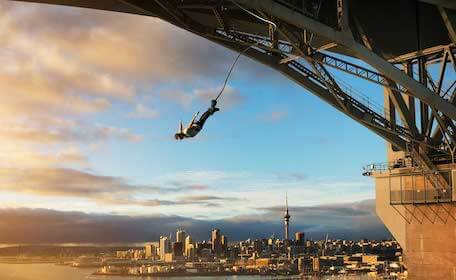 Auckland Bucks Activities
Are you considering Auckland as your bucks party destination? It's a decision you won't regret! This city is brimming with activities to accommodate everyone in your group, including everything from adrenaline-fuelled sports and luxurious cruises to late-night antics and gourmet food. It's seriously just a place for some good old-fashioned fun! 
View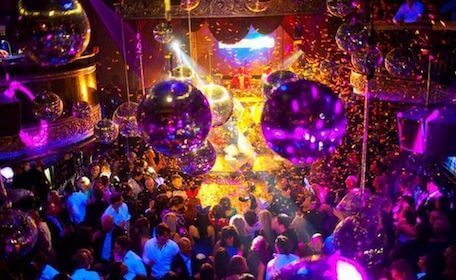 Auckland Bucks Party Packages
Everyone wants their bucks party to go off without a hitch, but it can be tricky to plan a party that ticks everyone's boxes. There is no need to spend hours scouring the internet or diving deep into online forums because we've done it all for you! Our amazing Auckland bucks party packages will impress even the pickiest of people. 
View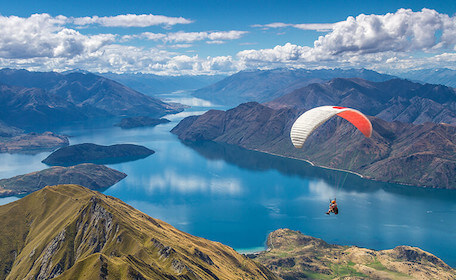 Auckland Attractions
Auckland will spoil you for choice! This city is so chock-a-block with cool attractions and sites that you probably won't even know where to start. Thankfully, this handy list of attractions will make your life a little bit easier with its round-up of the city's must-see places. 
Why have your bucks party in Auckland
Auckland has no shortage of breathtaking sights and jaw dropping views – It's all within arms reach too. If you take the city by foot, it's around 16 kilometres from downtown Waitemata Harbour to the Manukau Harbour. The walk passes through five volcanic sites, suburban streets and site of Maori and colonial history – They've really got it all. If your legs are a little worse for wear, your saviour will be the little black and yellow bikes hidden around the city in the most peculiar places.
All you need to do is download an app, sign yourself up and these bad boys are all yours to take for a whirl. You can roll your way around the city to continue you tour or (like most guys do) you can turn it up a notch and race your mates around the waterfront. We can't guarantee anything more than bragging rights for the winners, but at a Buck Party, isn't that enough?
For the sweet tooths among us, you don't need to fly across the world to France for tasty treats, Auckland is the next best thing. Your Mum won't be hanging around to enforce the dinner before dessert policy and the missus won't be there to analyse the sugar-content. In this situation, we suggest you simply skip dinner altogether and give yourself permission to sink straight into a sugar-glazed daze.
A few of our favourites are the macarons, petit gateauz's or even a dessert degustation. With so many designated dessert cafes in this candy-coated city, pack your stretchy pants and get ready to become the Bruce Bogtrotter you are destined to be.
If you're a bit of a sports nut, Auckland has you covered. Kiwi's are renowneed for their success in rugby so there is absolutely no excuse to skip out on a live game. Eden Park stadium is the largest in New Zealand and boasts an impressive sporting line up.
There is cricket and bootcamps in summer, rugby through the winter and even some "Staydium Glamping" options for the true die hards. Even if you're not a huge sports fan the atmosphere alone is almost as exciting as the game itself.
From the minute the sunsets in Auckland, you'll realise you have struck gold when it comes to nightlife in the city. As a popular backpackers destination, the city hosts a number of backpackers bars with discounted food, drinks and special events, every night of the week.