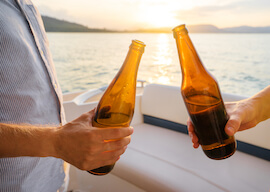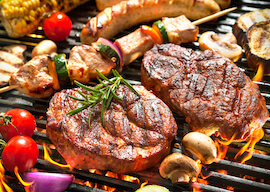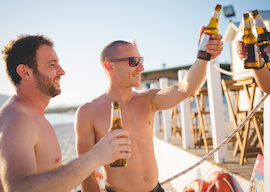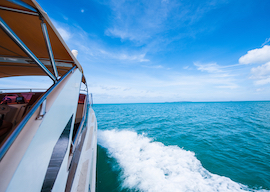 What's Included
3 hour privately chartered boat
2 Gorgeous topless waitresses
Deluxe 30 minute XXX Toy Show with special attention for the buck
Gourmet BBQ included on board
$500 bar tab
Departs from central Brisbane location
Return transport to the Party Cruise
VIP entry to Brisbane leading stripclub
Detailed Bucks Itinerary
Personal Event Planner
Package Overview
If you are looking for the Ultimate bucks day in Brisbane and want a boob cruise, girls, beer, BBQ, sunshine and some more beer, than this is the package for you! Wicked Bucks can also arrange party bus transfers or why not pimp it up in a hummer! Get in touch with the friendly team to help create memories that will last a lifetime.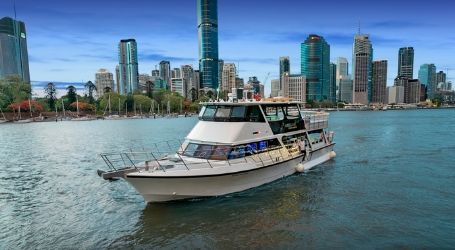 3 hour Privately Chartered Boat Cruise
Board your own privately chartered boat holding up to 130 guests for a 3 hour cruise of party, pleasure and beer! The tunes will pumping and the girls will be gorgeous as you are waited on hand and foot by our sexy topless waitresses who are there to make sure your beer is always full and your smiles are always big! This boat has a fully licensed bar on board, you will have a $500 bar tab to start you off. So kick back and relax along the Brisbane River with your favorite tunes pumping, drink in hand and the company of gorgeous girls; topless that is!
Read More: Bucks Cruise Brisbane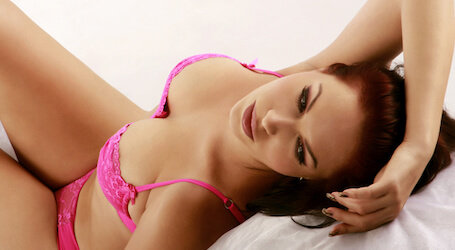 Gorgeous Topless Waitresses
Your topless waitresses of choice will be there to wait on you and your mates hand and foot…Crack open your beers, bring you a sausage or just to look at! Wicked Bucks know what's hot and what's not and do not except 2nd best. The girls that we provide for waitressing and shows are the cream of the crop! Remember you pay for what you get….and this is your best mates last night of freedom….make it count!
Read More: Bucks Waitresses Brisbane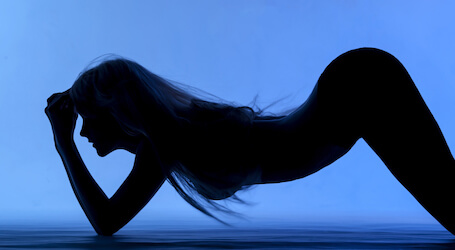 The Strip Show
This is the bucks night right of passage and a tradition that should never be waivered from! This is the Wicked Bucks motto and in order to receive the crowning glory as the legend of the bucks weekend…..it should be yours!!!! We have had the "difficult" job of previewing all our Wicked Bucks strippers to make sure you are only getting the best of the best! We guarantee that you will come away with a smile bigger than Mick Jaggers mouth! Our most professional, hottest and naughtiest girl will perform an eye popping 30 minute XXX Toy Strip Show. There will be one happy buck after this performance.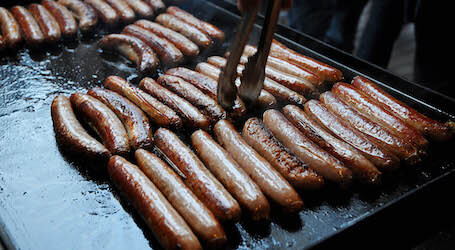 BBQ
Man's gotta eat…right? Well cast your eyes on this feast boys! Enjoy a deluxe BBQ with export grade rib fillet steak, gourmet sausages, grilled onions, beetroot, potato bake, selection of premium salads and dinner rolls. All cooked and prepared for you, so once again there is no need to lift a finger.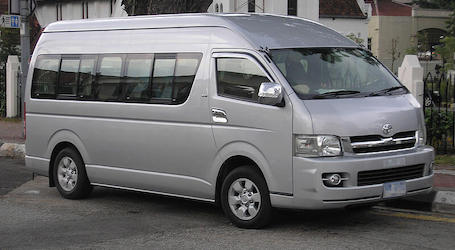 Return Transport to the Party Cruise
No point wasting time hailing taxi's! We've got the transport sussed! Our top of the line coaches will have you cruising from one destination to the next in absolute comfort! Always remember to be at your pick-up point at least 10 minutes before hand, but don't stress, your personal event planner will provide you with all the contacts you need, so that you don't have to worry about a thing!
*Upgrade's available. Please chat to your party planner if you would like to travel on a party bus.
Read More: Hummer Transfers | Limo Transfers | Coach Transfers | Mini Bus Transfers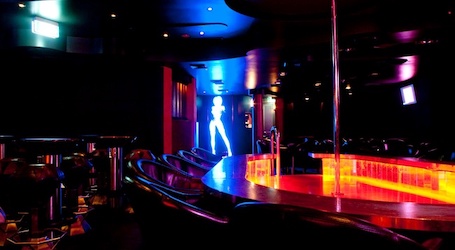 Brisbane Best Stripclub Entry
Your nights about to explode into full gear and you enjoy VIP entry to the leading stripclub in Brisbane. Not only do you get to watch the hottest girls in Australia perform surrounded by the clubs multimillion dollar fit out, plush furnishing, state of the art sound system, multi million dollar private lap dance room and unbelievable premium stylish bars and service. Only the best for our bucks parties!
Ask our Party Planners for prices on booth hire, bottle service and prepaid embarrassing lap dances for the Buck..!
Read More: Brisbane Strip Club Entry | Brisbane Strip Clubs | Brisbane Rooftop Bars | Brisbane Gay Bars
Get a Quote