The Best Bucks Party Planners in Las Vegas
Even before the days of The Hangover movie, Las Vegas always held a reputation as the premier location for Bachelor Parties. The colourful and vibrant city attracts visitors from every far-flung corner of the globe, with everyone in search of one thing – a good time. This populated city is not for the faint-hearted, from the famous Las Vegas strip to the wild pool parties. 
Away from the bustle of nightclubs, glamorous casinos and quirky cabaret shows, Las Vegas is also just a hop, skip and jump to many other popular destinations. Deserts, open green spaces and rugged mountains are all the perfect outdoor playgrounds for visitors all year round. Catch up on your sleep before you arrive because you'll hit the ground running the moment you arrive with Wicked Bucks in the Entertainment Capital of the World. 
Specialist Party Planning
Inroom Activities
Special Partner Rates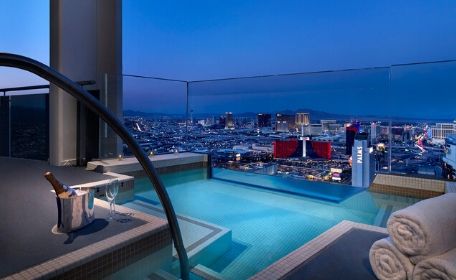 Las Vegas Bucks Accommodation
Las Vegas is the place to be if you want your bucks party to be out of this world! Before you start picking which bar you will visit first, you will need the perfect accommodation. We've got plenty of options on offer, including something for every budget. When you leave Wicked Bucks in charge, all your Las Vegas dreams will come true!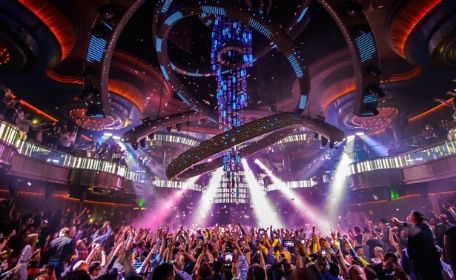 Las Vegas Bucks Activities
Oh, you want to party PARTY? With the combo of Las Vegas and Wicked Bucks, there is no shortage of fun. This list of activities is here to impress and practically guarantees a good time. Take your pick and leave the rest to us. Wicked Bucks has you covered!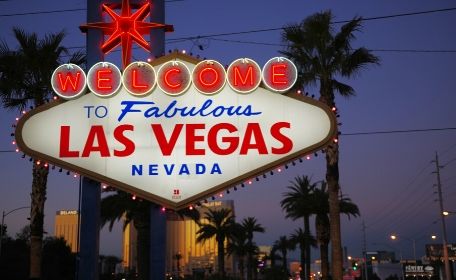 Las Vegas Bucks Packages
Our unreal packages are here to turn up the dial! These combos are the key to having a good time in Las Vegas, and we've included all our favourite activities and attractions. If you can't see something that ticks all your boxes, get in touch, and we'll customise a package for you and the lads.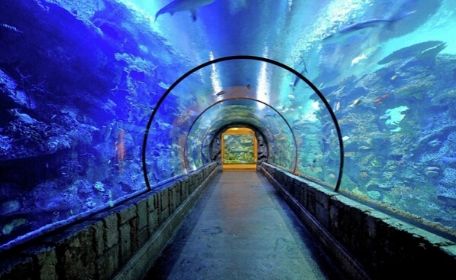 Las Vegas Attractions
There's so much to do in Las Vegas that it's hard to know where to begin. Before you get too overwhelmed, you've come to the right place. Wicked Bucks has rounded up the best Las Vegas attractions into one epic list. Check out what we've got on offer! You won't be disappointed. 
Making the most of your Bucks Party in Las Vegas
It's your man's big weekend and you're already in the good books for picking the ultimate destination – Las Vegas. If you want to keep up the brownie points, you're going to have to do a little better than the "Welcome to Las Vegas" sign and the M&M Store. Although there's nothing wrong with these options (in fact, we definitely recommend adding them to your to-do list), the city is actually brimming with things to do beyond all the touristy stuff. 
You're probably pretty familiar with the party scene of Las Vegas, and there's no doubt you've already got a list of must-visit nightclubs in the city. But what about the dayclubs? These debauchery-filled events are pretty much the same thing, minus the clothing and with a lot more water involved. Whip out your swimming trunks and forget the tight crowds because Las Vegas is the home of pool parties.
These events are everything they claim to be in the movies, and more. Most pool parties boasts giant stages, cabanas, live DJs and plenty of attractive, bikini-clad ladies. With an expertly crafted cocktail in one-hand, pumping tunes in the background and a dancefloor floating over the water calling your name, you'll have to pinch yourself back into reality. 
Vegas isn't just for the party animals and night owls of the group either. This city has a surprisingly impressive art scene, with some of the most astounding collections of free public art that you'll find anywhere in the world. Pretty much anywhere you turn, whether its a hotel lobby, outdoor boardwalk or even a cosy cafe, there's bound to be a mural, installation or sculpture from a critically acclaimed or up-and-coming artist. Most of the time they're free to view too. 
The desert might not traditionally be associated with water activities, but true to its reputation – Las Vegas has another surprise. You can actually go kayaking. Yep – you read that right! The Colorado River and Lake Mead are just short of an hour from the city centre, and both offer plenty of boating and kayaking excursions. The sparkling green waters and mesmerising views are a pretty good way to wash away your hangover from an epic night out with the boys. 
From mild to wild, Las Vegas is the place where dreams come true. It's cheeky, surprising and just oh-so-lovable. Wicked Bucks has done the hard yards so that you can kick back and celebrate like you deserve. Just roundup the boys, pack your bags and let us take care of the rest. Delivering the best Bachelor Parties on offer is what we do best.