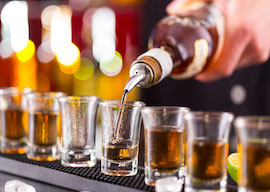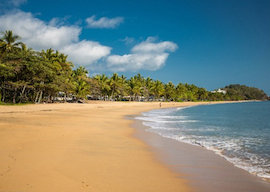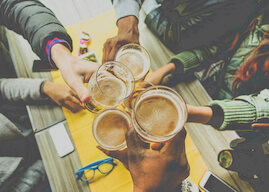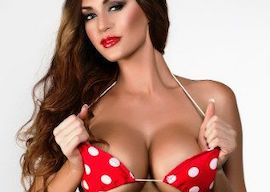 What's Included
1 Night Ocean View Resort Accommodation Cairns
Private Return Airport Transfers
2 x Topless Waitresses 1 hour
30 Minute XXX Fruit & Veg Show
1 x Pub Meal and Drink Deal
VIP Nightclub Entry
1 x $500 Venue Voucher
Detailed Bucks Itinerary
Personal Event Planner
Overview
Perfect for any red blooded males who want the rockstar treatment. Luxury digs, scantily clad women waiting on you hand and foot, and a little sexy show just to get the party started. Then hit the pub for dinner and lap up a VIP nightclub experience in Cairns hottest club. Wicked Bucks has taken care of everything you'll need to celebrate the Bucks final night of freedom.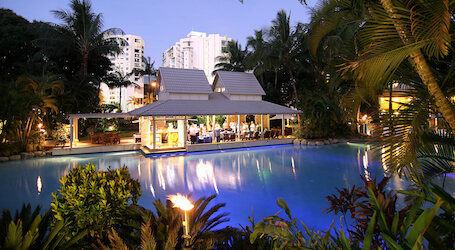 Waterfront Accommodation for the Bucks Party!
Enjoy stylish and contemporary resort accommodation in a prime waterfront location along the vibrant Cairns Esplanade. Perfect for some pre-party celebrations, these amazing self contained apartments feature air-conditioning, balconies and spacious living areas, resort style swimming pool, spa, gym, BBQ area and room service. Perfectly positioned in the CBD only a stones throw away from the epic nightlife of Cairns, you're in for the night of your life.
Read More: Cairns Party Accommodation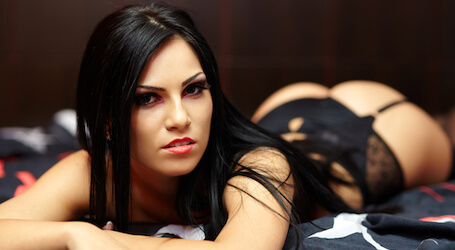 Gorgeous Topless Waitresses
Wicked Bucks doesn't want you to lift a finger on your big weekend, so let us introduce you to our amazing Topless Waitresses. The best piece of eye candy you will get, plus these girls are here to wait on you hand and foot, bring you your icy cold beers, serve your food and get amongst the party. Picture it – just you and your mates in the company of some sexy chicks walking around attending to your every need in nothing but their panties… need we go on!! The perfect party starter!
Read More: Cairns Topless Waitresses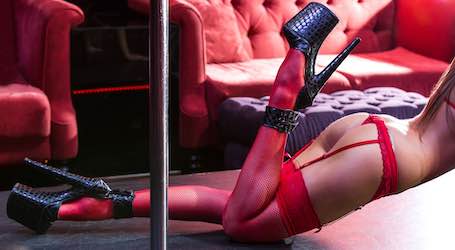 The Strip Show
This is the bucks rite of passage and a tradition that should never waiver. Our most professional, hottest and naughtiest girl will perform an eye popping 30 minute XXX Fruit & Veg Show and no this is not a cooking demonstration! This sexually adventurous routine will definitely make your eyes pop, and we're confident your jaw will hit the floor. This is what a final night of freedom is all about!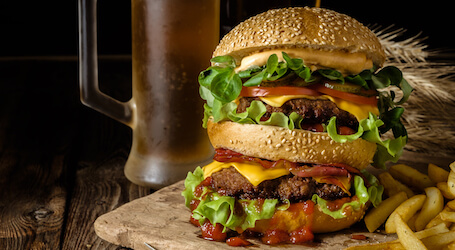 Dinner & Drinks
After an eye popping afternoon with the ladies, you and your bachelor buddies will be wanting a good feed, and to kick on with the party. We have just the place for you, and it's all pre arranged; the bookings, the drinks, and you can each choose your own mouth watering dinner at the pub. What's more, we'll hook you up with a $600 venue voucher to cheers the man of the moment.
Read More: Cairns Bucks Group Dinner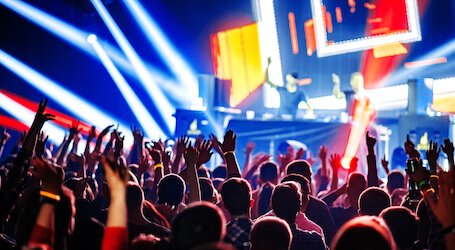 VIP Nightclub Package
And now it's time to hit the clubs!! We've hooked your group up with VIP guest list entry to the hottest club in Cairns so you can jump the queue and party like rockstars on your final night of freedom.
Read More: Cairns VIP Club Entry
Get a Quote