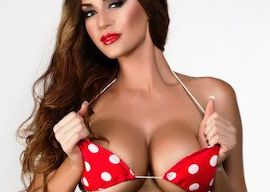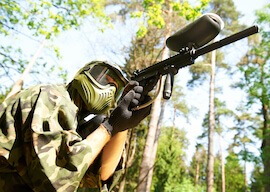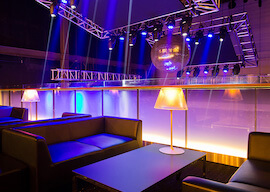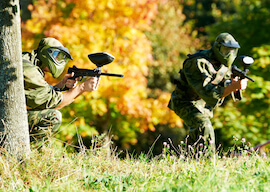 What's Included
Return private coach transfers from city location to paintball
Paintball experience
400 paintballs & all equipment included
Full safety briefing and instruction included
Camouflage overalls & fun dress ups for the Buck
optional upgrades on the day
In-Room Party
2x Naughty Lingerie Waitress Hosts
To Serve Your Group And Host The Party
VIP Nightclub Experience
FREE VIP entry
Private booth with VIP waitress for 5 hours
Premium bottle selection on the night
Wicked Bucks Games (Downloadable)
Interactive Invite For All Guests
Personal Bucks Party Planner
Fully Detailed Bucks Day Itinerary
Overview
Melbourne's paintball and party package is a surefire way to get the heart pumping and the testosterone racing! With over 400 paintballs per guest, you're bound to get a few good hits on the Buck before he takes his final blow when he walks down the aisle. Throw in a few gorgeous topless waitresses and a massive night on the town, and you've got a bucks night that everyone is sure to remember!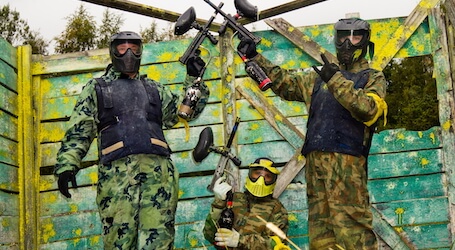 The Wicked Day Plan Paintball Skirmish
What better way to kick off a Bucks 'do than smashing your best mate with a face full of paint?! Pick your sides and unleash your inner warrior for an epic battle on the paintball field! With top-of-the-line equipment and a massive space full of decoys and hideouts, it's sure to be a fight till the end!
Read More: Melbourne Paintball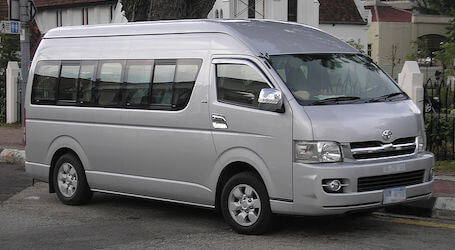 The Wheels
Nobody wants to be stuck playing driver when all you want to do is party! So sit back and relax we've sorted out the transport for you. Our luxurious coaches come in a variety of sizes and guarantee a comfortable ride wherever and whenever you need them!
*Upgrades are available. Please chat with your party planner if you would like to travel on a party bus.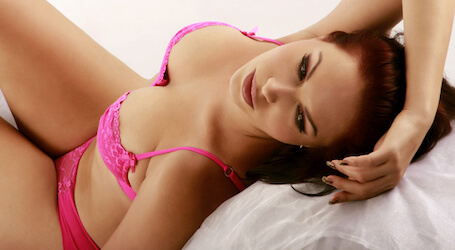 Gorgeous Lingerie Waitresses
After a massive day on the field, there isn't much that beats sitting back and enjoying a few cold ones with the boys .. unless of course the beers are being served by a couple of gorgeous lingerie waitresses. Our girls will be on hand to sling your brews, mix up a cocktail or two, or simply just improve the view!
Read More: Melbourne Topless Waitresses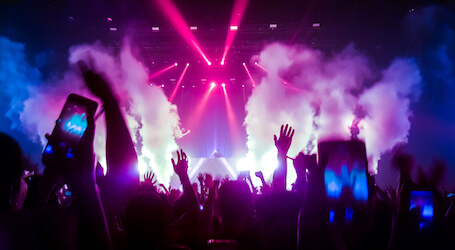 VIP Nightclub Experience
If you are going to have bruises, you may as well show off these medals of honour in true Bucks style! We've organised a VIP club experience for you and your mates at one of Melbourne's hottest nightspots! Here at Wicked Bucks we don't want you to worry about a thing, so you'll have your own booth, waitress and alcohol selection without lining up at the bar. Read More: Melbourne Nightclub Access | Melbourne Bottle Service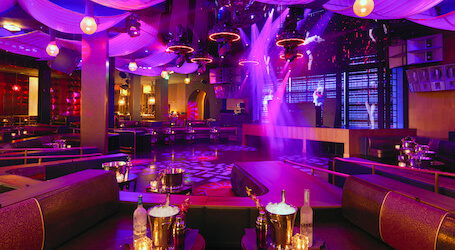 Private Area Overlooking Nightclub
It's your best mate's last night of freedom, so you may as well have a killer view as he embarrasses himself on the dance floor! Nothing but the best of the best for our Bucks parties! We've organised reserved seating and a pimped-out private area for you and your crew overlooking the entire club!
Please Enter Your Details To Get A Quote