Your Own Private Booth and Bottle Service
Enjoy the ultimate VIP Nightclub experience with the Booth and Bottle Service at your next Bucks event! Escape from the sweaty club D-floor to your own private sanctuary where the alcohol is flowing and your best mates are waiting, a booth is always a good idea. Don't waste precious bonding time waiting in line for a drink at the bar when you can literally be catered to by our extremely professional and super sexy Wickedbucks Hosts.
Are you Vodka fiend? Can't look past a bottle of Tequila to get the party started? Pick your liquid of choice and we'll do the rest with this epic add on. Don't stress about who got which round last or when is too soon for drink number seven, this way your cup never has to be empty! 
Chug down as many as you can without feeling judged, because everyone will be doing it with you! Enjoy two bottles of your choice, all mixers provided and of course your own private server. Take away the hassle and feel like a real baller as you and the boys enjoy your own booth located in your destinations best club.
Whether you're cruising into Airlie Beach's atmosphere of babes and chill vibes or greeting the hustle and bustle of Melbourne for a big one, ensuring you and the boys are well looked after will not go unnoticed. Expect a flurry of girls lining up for a chance to join you in your booth and see who this VIP party is and what they are doing here.
What do you get
Your own private area for the group
Bottle of alchahol included
Private waitress to serve you drinks* In some clubs
Enquire Now
5 Reasons to get VIP Nightclub Booth & Bottle Service
Get all the boys to chip in and you're cheering! It's practically saving you money when you consider how many rounds you end up shouting anyway.
There is nothing worse than losing everyone in the club as you drunkenly return from the bathroom, well this way you have a go-to meeting place where you know the boys will be.
Bottle Service is an absolute delight and you'll soon realise why as you're given the best treatment of your life in a nightclub.
Nothing makes a celebration like a VIP booth, up the ante with this wild installment to the evening.
Don't stress about getting kicked out! The clubs noticeably treat those in booths better and this is sure to keep you all occupied and out of trouble (mostly).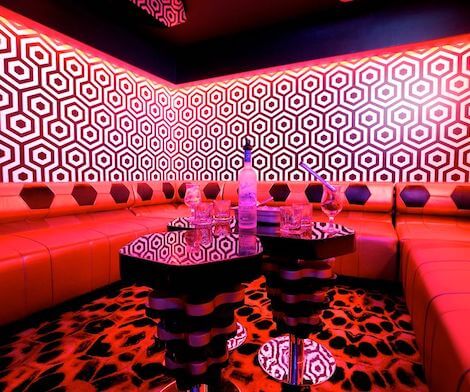 Making the most of your VIP Nightclub Booth & Bottle Service
Why not keep the good times with Wickedbucks rolling and invite a couple of our super sexy Bunnies to join you on your night out. Be the envy of every poor sod on the dance floor as the most gorgeous girls in the room keep your party company. Oh and don't forget to make the most of this experience, by calling ahead and organising your group a heap of matching FREE Buck's T-Shirts. Force them to wear something utterly embarrassing like "Bad Boys" or go for something more appealing that they'll thank you for. No matter, it will only add to the night and make it super easy to rally the team at the end of the night.
Locations that include this add on are as follows, Gold Coast, Brisbane, Melbourne, Hobart, Darwin, Perth, Sydney, Byron Bay, Airlie Beach, Adelaide, Cairns, Wellington or Auckland (Not available in Queenstown or Taupo).
Adding on a VIP Booth and Bottle Service will have your buck smiling from ear to ear and have you plastered in no time at all. Because what else is a good old fashioned Bucks party for if not to get totally mortal with your best mates! So let us take over and provide you and the boys with a night you might not remember!