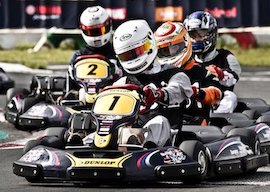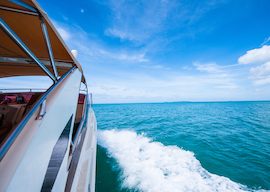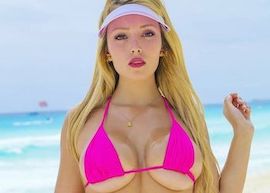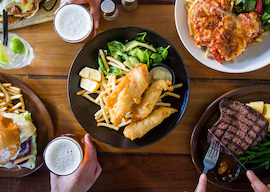 What's Included
Kart Racing
Group Lunch
1x Cocktail each
3 Hrs Private charter cruises
$1000 bar tab during the cruise
Waitresses booked at the private charter
VIP Entry at calendar girls
Bucks silver package
Package Overview
From nature to nude, Kart Attack is truly unforgettable. It's the type of Bucks Party that will go down in history, remembered as the pinnacle of mischievous debauchery. It produces the types of tales that will be told and retold from generation to generation, murmured in the corner of a moody bar and held up as an event that can never be matched. Start the day on the Go Karting track, where you can satisfy your inner adrenaline junkie, test your video gaming skills in IRL and challenge your mates. We can't promise much more than bragging rights for the winners, but you can celebrate your win while refuelling with a lavish spread of dude food at a Christchurch culinary institution. Wrap the day up with a sunset cruise and VIP entry into the hottest gentlemen's club in town. Private transfers are also included in all activities. As the best man, you'll be praised for all your hard work when really all you had to do was let Wicked Bucks take the reins. It sounds like a bloody good idea if you ask us.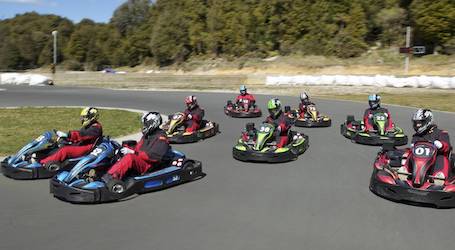 GO KARTING
Dig some courage out of the closet and pair it with some serious competitiveness because nobody likes a loser. We're not kidding. This is your opportunity to prove that all those hours on the Xbox didn't go to waste. Unlike your Mario Kart days, there won't be any banana peels to dodge (hopefully), but you'll still need to grip the wheel as your kart slides sideways around the tight corners. 
The instant acceleration of these high-performance vehicles will let you zoom through the straights and hairpins of the outdoor course at ridiculous speeds. Skid the grid as the green light flashes on, feel your heart pumping as you fly past your mates and bring home the top prize (bragging rights) by passing the checkered flags first. It's a killer morning of fast-paced fun. If nothing else, you'll learn how fragile friendships can be when a competition, cars and dudes are involved.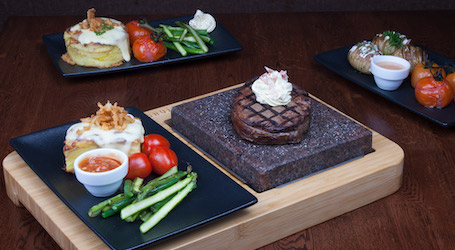 GROUP BUCKS LUNCH
Celebrate your win on the track or distract yourself from your disappointing loss with an epic feast of ultra-dude food. This joint is a Christchurch staple, serving up a wide selection of fresh and light meals, pub classics, plus the world-renowned Stonegrill dining option – a unique experience in which your meal will be presented on a heated stone at your table.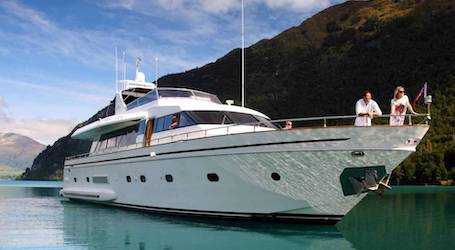 BUCKS BOAT CRUISE - Private Boat
Don your loafers and fetch your white linen shirt –  we're hitting the water. Head down to the harbour and jump on your private boat where the fun starts. This will be an afternoon to remember, from grog and grub to games and girls. Let's be honest, there is nothing more OTT than a party on the high seas. With the option of a fully catered buffet, private DJ and fully-stocked bar, it's the ultimate VIP experience. The boat has an open deck, catering for groups of all sizes, meaning you can kick back and enjoy the postcard-perfect sunset views of Christchurch.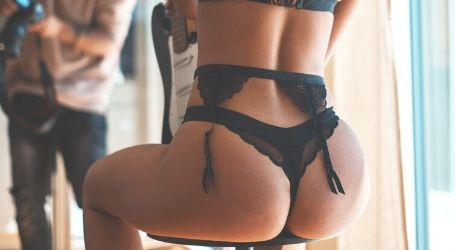 CHRISTCHURCH WAITRESSES
We'll wrap up your day with the two words every buck wants to hear – strippers and spirits. It may sound as classic as a Bucks Nights come, but there is something special about the ladies in Christchurch. We have spent tireless hours of research and never-ending nights out (you're welcome) to find the best the city has to offer. 
VIP Entry To Gentleman's Club
This top-notch venue promises the hottest show in town, drop-dead gorgeous women, exclusive use of your own private room, and free drinks. No two nights are the same, and there are various packages to choose from. It's pretty reminiscent of a joint James Bond would choose to spend a night, so you could say it goes down a treat. 
Please Enter Your Details To Get A Quote