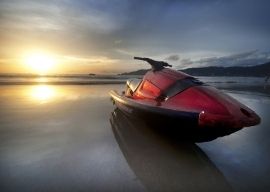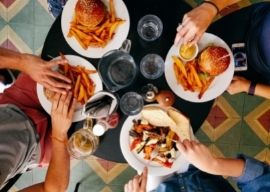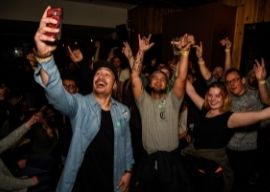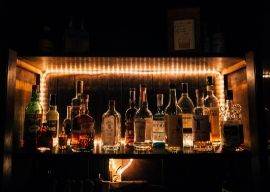 What's Included
1 x Night Backpacker Accommodation
Jet Ski (30 minutes)
Group Lunch
Free Nightclub Entry
Personal Event Planner
Detailed Stag Itinerary
Package Overview
Tauranga is truly one-of-a-kind. We've travelled across the entire globe, and we're yet to find a place that makes everyone fall in love so quickly. It's the perfect mix of coastal and city, with plenty of activities and attractions to keep people from all walks of life entertained. 
Sounds pretty epic, right? We can assure you that New Zealand city is every bit as awesome as the hype suggests. In fact, it's such a crowd-pleaser that we reckon it's perfect for your buddy's upcoming buck's party. Just when you thought it couldn't get any better, we've gone ahead and put together a ready-to-go package to ensure you make the most of your time in this wonderful destination. 
This package is for you if you're looking for adrenaline, late-night antics, plenty of delicious food, and all-around party vibes. From accommodation to activities, we've got you covered! Your Tauranga package also includes a complimentary personalised event planner and detailed itinerary. The beauty of this is that you won't need to lift a finger the entire time you're away! 
All you need to do is round up the lads, pack your bags and get ready for an absolutely incredible trip. Want a little sneak peek? This is what you can expect from your time in Tauranga!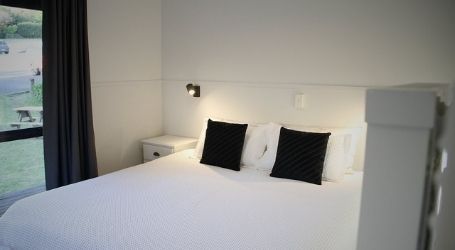 Accommodation
The secret to nailing your bucks party planning is to find the perfect accommodation. If you ask us, that means scoring somewhere that is perfectly located, easy to find, super comfortable and ultra-welcoming. Luckily for you, we've found somewhere in Tauranga that ticks all of those boxes. Your Tauranga package includes one night of accommodation at the city's best backpackers. Arrive at the hostel, and you'll be given a tour by the super friendly on-site staff, including a run-through of all the local amenities you need for an epic getaway. We love this accommodation choice because it has plenty of common spaces to hang out with your buddies, as well as private areas to retreat when you need to recharge your batteries. It's really safe and filled with other travellers looking for a good time, and what's not to love about that?!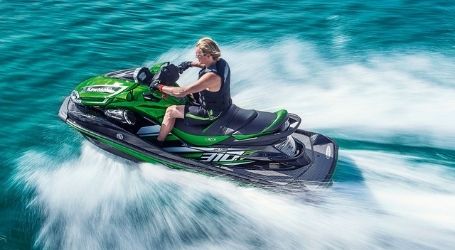 Jet Ski
Don't have a jet ski sitting at home in your garage? Not to stress, not many people! But Tauranga has your back! Your package includes a private session on your own jet ski. This is your chance to let loose on the glistening blue waters and explore the region from a different perspective. We've planned enough bucks' parties to know that guys never outgrow their need for speed or competitive streak. After your quick safety briefing, you'll be given the freedom to go head-to-head against each other and rev the engines until your heart's content. If you manage to distract yourself from the speed race for long enough, you'll have the chance to truly soak in the incredible landscape surrounding you. It's one of those pinch-me-is-this-real moments!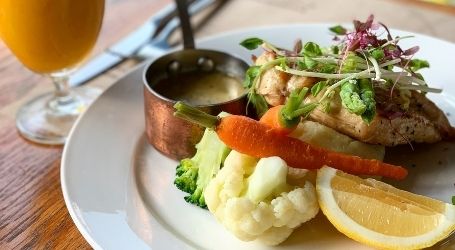 Group Lunch
The North Island is filled with world-class dining options, but we reckon we've found one of the region's best-kept secrets. Your Tauranga package includes a group lunch at a harbourside restaurant serving some of the best food we've ever tasted. The energetic and enthusiastic team are known for their generous portions, great flavours and seriously fresh local produce. Some of our favourite picks from the menu include mussels, ribs and the classic steak. With Mount Maunganui to the north and plenty of stunning sunsets, you can sit on the open-air terrace air and soak in the buzz. It's relaxed and inviting, which is the perfect mood to recharge your batteries before it's time to amp up for a night out on the town.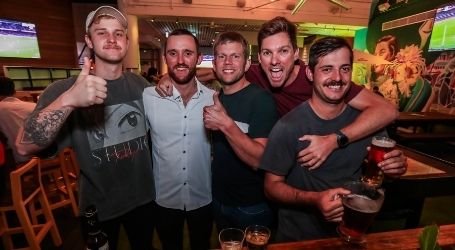 Night Club Entry
We're ready to celebrate with you! Your Tauranga package wraps up with a rowdy night out on the town. Forget everything you've ever assumed about small-city nightlife because Tauranga goes off every night of the week! To save you the hassle of waiting in line or trying to guess which club is best, we've scored you free entry to the hottest place in town. This venue is a huge hit among tourists and locals alike. Did we mention the adults-only entertainment? This sophisticated palace is the perfect way to fulfil all your fantasies with the lads. It's the only place in town to find a 10/10 line-up of ladies ready to put on a show for you. Remember what your mum told you, though, no touching what you can't afford. While you wait, you can also take your pick from the seriously impressive drinks menu. What's not to love about that?! It's an all-around winner for every bucks party. 
Reviews
Jake M,
We did the brewery tour, beer tasting and a steak dinner. They even included a 3-hour drinks package. Recommend 10/10.
Please Enter Your Details To Get A Quote