The Best Bachelor Party Planners in Bay of Islands
Organising a bachelor party is a responsibility far greater than actually getting married. As the best man, you've got a big task on your hands. You're expected to throw a celebration that is equal parts memorable and fondly hazy. You'll need to weigh up the soon-to-be groom's interests, take into account all the party attendees and ensure that you produce an experience that will still be talked about in years to come. Stressed yet?
 Before you get your knickers in a knot, you've come to the right place. Wicked Bucks are practically royalty when it comes to organising the ultimate send-off. We know all the trade tricks, have all the industry connections and know how to have a good time. You seem like a pretty decent bloke, and considering you've already read this far, we'll let you in on a few of our secrets. First up on the agenda is the location – and obviously, you can't go past New Zealand's Bay of Islands. 
Specialist Party Planning
InRoom Activities
Special Partner Rates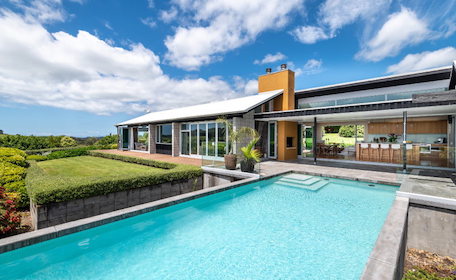 Bay of Islands Accommodation
Before you start stressing about all the planning you have to do, take a deep breath and give Wicked Bucks a call. We have everything covered, including your accommodation. Our team can arrange everything from 2, 3 or 4-bedroom apartments to hostels, waterfront suites and more.
View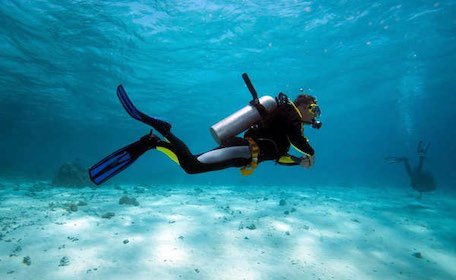 Bay of Islands Activities
The Bay of Islands is known for its stunning landscapes and rich history, but plenty of activities are on offer too. You can spend your days on the beach with a range of water activities before hitting up barefoot bowls followed by paint-balling. Whatever you're looking for, Wicked Bucks is here to help. 
View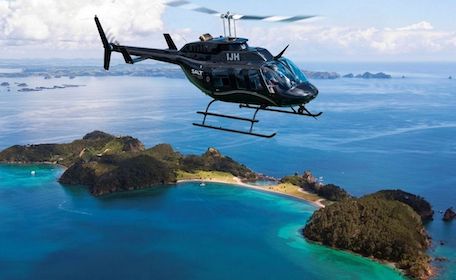 Bay of Islands Packages
We have made the task of organising a bucks party that much easier by creating a selection of amazing pre-made bucks packages! If we don't have the perfect package for you, get in touch so we can create a personalised combo to suit your group. We're determined to make this the best bucks party ever.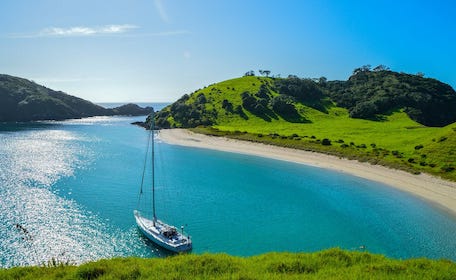 Bay of Islands Attractions
The Bay of Islands has stunning views from all angles. Being surrounded by water, these gorgeous scenes are an attraction in themselves. However, we've still got a complete list of other attractions for when you do manage to drag your eyes away from the postcard-perfect scenery.  
Making the most of your Bachelor Party in Bay of Islands
Weather in the Bay of Islands is somewhat like the views – beautiful one day, perfect the next. The 16-km wide inlet on the tip of the country's North Island is dominated by a sub-tropical climate, boasting temperatures between the mid-20s and low-30s. Accompanied by blue skies, cool breezes and comfortable overnight conditions, you won't be complaining at all. Rain is known to pick up during the winter months, with air and water temperatures making for much more brisk conditions. Our top tip is to visit during Spring, when the leisurely weather encourages a myriad of flowers to bloom and rainfall remains minimal. 
Since the Bay of Islands is a large region and not a specific city or town, relying on public transport is difficult. The main tourist hot spot Paihia is home to just 2,000 people, making it easy to navigate by foot or bicycle. Meandering your way around the city at your own pace is the best way to truly experience the area's culture and the friendly locals will always go out of their way to ensure you see the best features of the region. If you want to get a bit more off the beaten track, hiring a car is the most time-efficient and cost-effective way to get from A to B. Cars can either be rented in Auckland and used to get to the region, or picked up from one of the many agencies around the Bay of Islands. 
Being a coastal-town, nightlife in the Bay of Islands is mellow, friendly and diverse. Paihia is the busiest hub of the region, and boasts a small but mighty selection of pubs, bars and clubs. Many of the venues make use of their seaside selection, by offering a fresh selection of seafood to be enjoyed with your evening bevvie. It may not be the type of place where you can cause a ruckus and hop from bar to bar until the sun comes up, but it is the kind of region that brings a once-in-a-lifetime experience. You'll also be shuffled out of most venues at the pumpkin hour, which will only make getting up early the next morning to seize the day even easier.
If you're itching to do something crazy, to throw all your fears out the window and yahoo like a kid on a go-karting track, you've come to the right place. The Bay of Islands is one of the best drop zones for skydiving in the country. There are three thumping heights to choose from and your soon-to-be-groom's high pitched squeals will make for the perfect best-man speech content – or just blackmail to shout drinks later that night.  The marine-wonderland can also be enjoyed by spending a day sprawled out on the sand, hiking up to the top of a waterfall, cycling through the lush rainforest or cruising around on a private charter boat. 
The Bay of Islands is just as dreamy as its name and then some. This destination will spoil you  for choice when it comes to throwing your bachelor a celebration to mark his final days of freedom. Don't let this opportunity pass, you might never forgive yourself. 
Getting to Bay of Islands
The Bay of Islands is best reached from Auckland, which is just a 3-hour scenic drive away. Hire cars can be arranged for pick up at Auckland airport either in-advanced or after landing. If you would prefer to kick back and cue the chilled vibes, you can book a coach from Auckland airport which will drop you at the door of your final destination. A small number of flights also depart from Auckland to Kerikeri, located 23km of Bay of Islands. Transfers can be arranged from this airport to most hotels across the waterside region. For the truly boujee at heart, you can also make your way up the coast in a yacht and then shelter it in one of the Bay's many secluded coves.