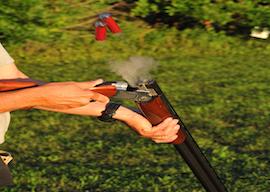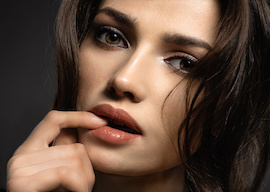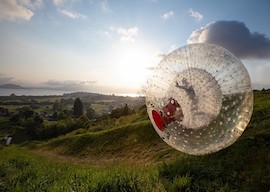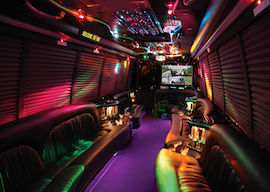 What's Included
1x Nights Accommodation in Rotorua
Transfers to and from activities and accommodation
Claybird Shooting
Zorb ball Adventure
Party Bus (2 hours)
Cheeky Female Entertainment (On the Party Bus)
Detailed Wicked Stags Itinerary and planner
Package Overview
As the best man, it's your job to deliver the best and most memorable bucks party for your buddy. It's no secret that the standard for these events continues to climb, and a few beers at your local will not cut it anymore. Now that you've realised the size of the task ahead, we'll forgive you for feeling a little apprehensive about it all. You will be dealing with a group of differing personalities, interests and budgets, which makes finding something to suit everyone a difficult job. 
To help make your life a whole lot easier, we've rounded up a sweet little package that we like to call Shoot and Ride Stag Do. This combo deal includes the best offerings around Rotorua and will ensure you make the most of your time away. Pre-booking a package will also make your dollars go further, so you'll have more to spend on your nights out! Do you want to see what else we've got in store for you?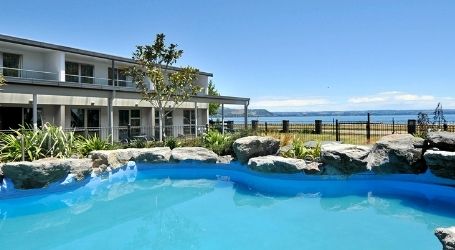 Rotorua Accommodation
First things first, you're going to need somewhere to stay. We've gone ahead and taken care of the sleeping arrangements by booking you one night of accommodation in the heart of Rotorua. Being conveniently located and offering all the amenities you could need means it's a pretty easy place to crash at the end of a big day adventuring or after a big night out on the town. If you think you're probably going to wake up feeling a little rusty, we can also lock in a late-check out. 
Read More: Stag Party Accommodation Rotorua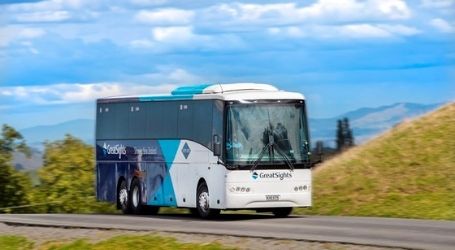 Transfers to and from Activities and Accommodation
One of the most commonly overlooked group trip details is the transfers. That is unless you're travelling with Wicked Bucks! Shoot and Ride Stag Do is not only brimming with adventure and fun but will also ensure that you arrive everywhere on time and (mostly) in one piece. Your private driver will pick up the stragglers, get you to your activities on time and generally keep the wheels rolling on your party bus. 
The beauty of having a transfer is that you don't need to fight over whose turn it is to be the designated driver, and you won't be lumped with any exxy taxi fares either. All the more reason to have that extra drink! *No drinking on transfers. Please chat with your party planner if you want to travel on a party bus. *Upgrades are available. Please chat with your party planner if you want to travel on a party bus.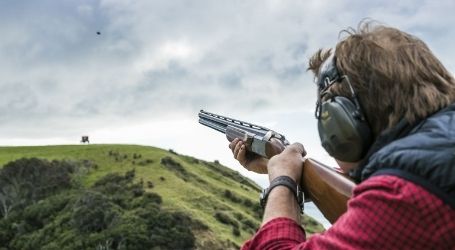 Claybird Shooting
Have you ever dreamt of starring in a Hollywood action movie? Maybe you've got a secret man crush on James Bond? Or perhaps you're just an adrenaline junkie on the hunt for your next fix? Whatever your excuse, Claybird Shooting is an absolute blast for everyone – pun intended! After running through the basics of holding, aiming and shooting your pistol, you'll be let loose on the shooting range to test your skills against the range of flying objects. 
Just when you think you've got the hang of it, we'll speed everything up and take it to the next level. Whether you're a shooting enthusiast or you've never touched a shotgun in your life, you're bound to leave the range feeling like an absolute pro. The adrenaline rush of all that fun will also set the tone for an epic day to follow.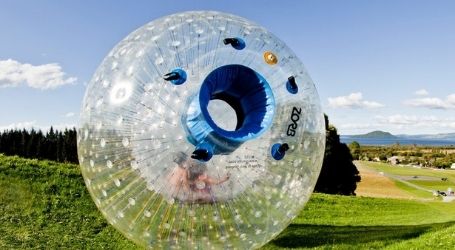 Zorb Ride Adventure
Superman dives into a giant inflatable ball and rolls down Rotorua's Mt Ngongotha with ZORB. We're not quite sure why rolling down a hill inside a giant inflatable ball is so much fun, but it just is. With your two-ride deal, you can discover various tracks, including the world's longest zig-zag Sidewinder track or the smooth 'n' fast double Straight Track. Every track comprises a range of tight turns, hairpin corners and long straights – which is the winning combination for an epic ride.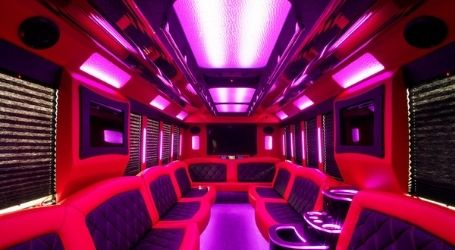 2-Hour Party Bus
After a day of adventuring and having fun, it's time to up the ante and prepare yourself for a big night out. To help create the ultimate party atmosphere, we've tee-up a 2-hour party bus to take you around town. This decked-out ride has a surround sound system, neon lights, dancing poles and your private driver. You'll be in control of the tune, so you can boogie to ABBA, Drake, Beyonce, Eminem, or whoever it is that gets you going. When you arrive at your final destination, you'll feel like the party has already started.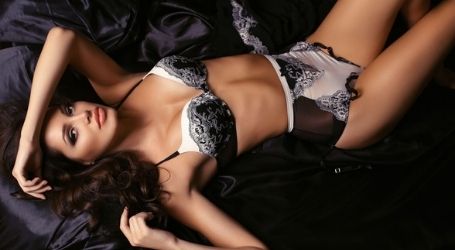 Female Entertainment (during party bus)
What's a boy's trip without some cheeky entertainment? The team at Wicked Bucks has scoured the region high and low to find the best female entertainment on offer. These women seriously know how to have a good time, and they only play by one rule – what happens at the bucks party stays at the bucks party.
Please Enter Your Details To Get A Quote