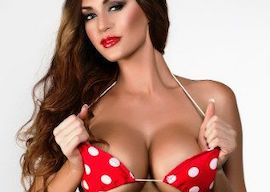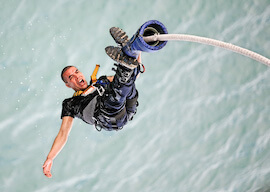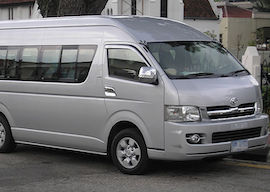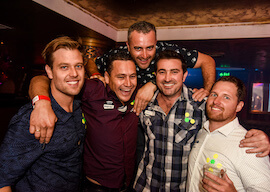 What's Included
DAY 1
2 Nights Budget Cairns Accommodation
Return Airport Transfers
Bungy Jump
Ultimate Club Crawl
DAY 2
Entry to Horse Races
1 x Pub Dinner & Drink Combo
Discounted Drinks All Night
$600 Venue Voucher
1 x Topless Waitress 1 hour
1 x VIP Nightclub Entry
Detailed Bucks Itinerary
Personal Event Planner
Overview
Hands in the air, it's party time! This 2-night bucks party package makes fun mandatory, but sleep is optional. Jam-packed with heaps of group activities to keep the boys entertained, you'll kick start the bucks weekend with an adrenaline-pumping Bungy jump, and then we'll pump up the tunes for a night of partying on the Cairns club crawl. Day 2 at the horse races is sure to be a bucks day winner, and then back it up with another night of debauchery with dinner, drinks, clubs and topless temptresses.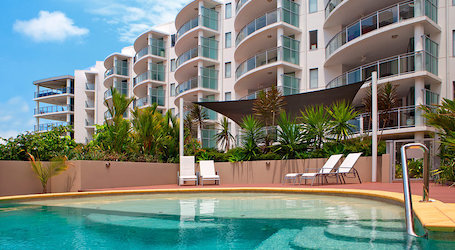 Cairns Buck's Accommodation - 2 Nights
Enjoy the ultimate inner Cairns experience surrounded by restaurants, cinemas, shops and nightlife, just two minutes, stroll from the Esplanade lagoon and epic nightlife. These roomy, air-conditioned private dorms are a great accommodation option for the budget-conscious buck.
Read More: Cairns Bucks Party Accommodation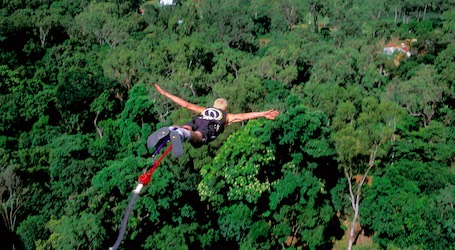 Bungy Jumping thrills in the Rainforest
Jumpstart your bucks weekend with an adrenaline-pumping Bungy jump for the whole crew from the world's first purpose-built Bungy tower 50 metres above the rainforest with banging tunes playing whilst you're up in the air! Whether you're a first-time jumper or a seasoned thrill seeker, it's time to hold onto your pants and push your limits. Cheer on your mates from the tailor-made viewing platforms and celebrate with a victory drink after your jump, or you may need a cold one beforehand in the licensed bar onsite. Whoever chickens out pays for the beers, right? With free transfers from your accommodation included, you'll have plenty of time to work up the courage to make the jump.
Read More: Bungy Jumping Cairns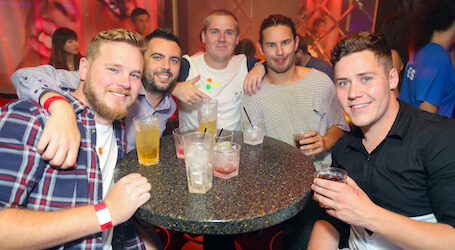 Cairns Club Crawl
After a day of thrill-seeking, it's time to let loose and party on in Cairns. We'll do all the organizing for you so you can concentrate on partying. Your night will include a group BBQ Dinner, VIP entry to 5 clubs, VIP prices all night and pizza to keep you going through the night! Get the boys on the double-decker party bus with tunes and the ladies around town. Make sure you get the Buck up on stage for public embarrassment and heaps of fun!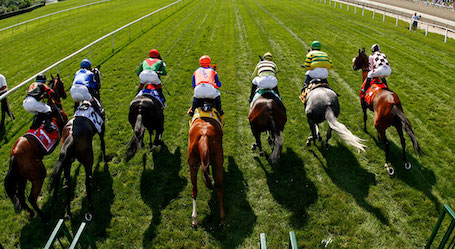 Cairns Jockey Club
Get your race kit on and enjoy a punt on the Gee Gee's. Your buck cannot visit Cairns without experiencing the races. A short trip from town, and you'll be mingling with hot filly's both on and off the track, enjoying cold beers and betting on the racehorses. You can't beat a good day at the races, and even better with a few wins!
Read More: Cairns Bucks Race Day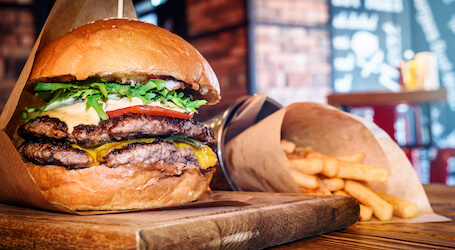 Dinner & Drinks
After the adventure-packed day full of bucks party fun now, you and the boys will be wanting a good feed and a few beers. We know the perfect eating place for a bucks mob, and it's all pre-arranged; the bookings, the drinks, the discounts, and you can choose your own dinner. Let the shenanigans continue!
Read More: Bucks Group Dinner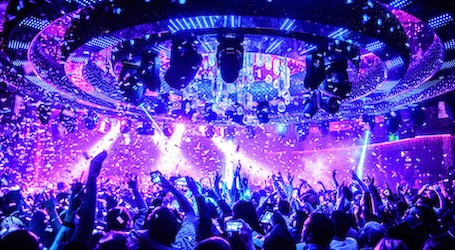 VIP Naughty Nightclub Package
And now it's time to hit the town!!! No need to stress about getting a large group of guys into a nightclub, especially if you are all part of a Bucks group. To take the worry out of your night, we have arranged VIP nightclub entry for you and your mates at the hottest club in town, plus a $600 venue voucher and your very own delicious topless waitress to serve your drinks. Girls, girls and more girls, this is definitely the right way to send off your best mate.
Read More: Cairns Nightclub Entry | Cairns Strip Clubs and Bars
Please Enter Your Details To Get A Quote