VIP Access to the best nightclubs
Gather round, undo your top button and put some confidence in your stride because for tonight you and the boys are Very Important People and we intend on treating you as such. The Wickedbucks VIP Nightclub Access goes above and beyond your expectations of a phenomenal night on the town celebrating your lucky lads last night of freedom (and mischief)!
The best part? We organise everything, your VIP entry, drinks for the evening, waitresses, private section in the club and all transfers. So sit back, relax and enjoy the sweet life.  
Spike the interest of the gorgeous ladies lining up as you and the boys jump out of your hot ride, past the line and straight into the club at every venue! Carry on the alluring mystery as you are escorted in to your own sectioned off private part of the club, it won't be long until the ladies are giving you the eyes and asking to come over. Enjoy the luxury of your own personal waitress that never leaves your cup empty and the taste of premium drinks.
Your buck will be blown away with your forward thinking exclusive plan for the evening as he enjoys the attention. Don't stress about ordering an uber as we get you and all the boys home in one piece.
What do you get
Exlusive Guest List
Free entry before 11pm
Access to the best nightclubs
Enquire Now
5 Reasons to get VIP Nightclub Access
Who doesn't enjoy feeling important?! It's your bucks special night and he deserves to be doted on hand and foot to provide the MOST optimal experience with his best mates.
Queuing up literally sucks. By the time you all get to the front of the line, someone's denied entry and the rest of you are half sober!  
It's an absolute killer with the ladies. Watch the way they flock to the booth to mingle with the coolest people in the club.
It is great value for money. You won't begrudge investing in this experience when you get your taste of the VIP life.
We take away all the hassle! As the best man you're bound to have a lot on your plate… so why not offload that onto us so you can get back to what really matters, drinking!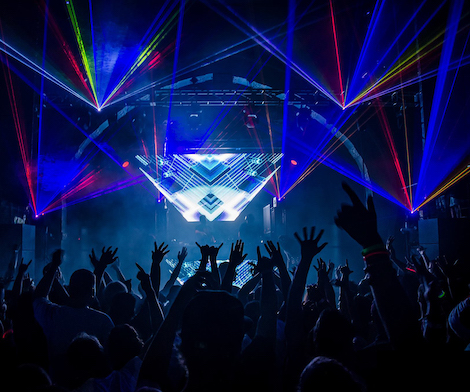 Take advantage of VIP Nightclub Access
Surely you're already signing yourselves up for the VIP Nightclub Access and don't worry this awesome deal is available in all our locations, except Taupo. Sign up if you're partying in the Gold Coast, Brisbane, Melbourne, Hobart, Darwin, Perth, Sydney, Byron Bay, Airlie Beach, Adelaide, Cairns, Queenstown, Wellington or Auckland.
We can't wait to provide you and your party with the utmost classy, boujee, exclusive night you can imagine! There will be a LOT of alcohol flowing, bad dance moves and somewhat blurry memories made on your buck's night out. Don't miss out!