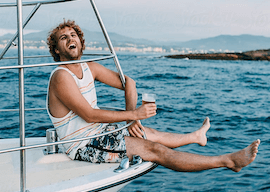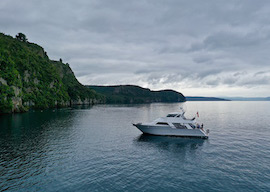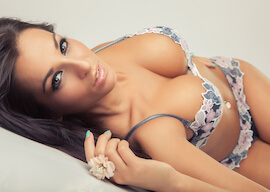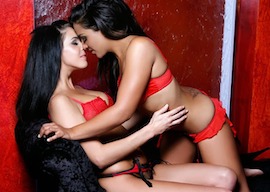 What's Included
1 nights accommodation
3 hour boat cruise
Clay shooting experience w/ 15 targets each
On-board entertainment
2x topless waitresses + strip show
Bar tab
VIP strip club entry
Detailed Wicked Stags itinerary
Personal event planner
Package Overview
The jade blue of Lake Taupo, contrasting sharply with the white peaks of the mountains surrounding it, is one of the most defining features of Taupo. And you would truly be remiss if you didn't experience it first-hand! The Lake Boat Party package, luckily, can take care of you. An exclusive boat cruise is where you will start, taking to the waves while trying out some clay pigeon shooting off the back! With some onboard entertainment, some saucy helpers alongside you, and a bar tab and VIP entry to the gentleman's club awaiting you once you are back shorebound, you can bet that your Buck will be sent to the altar in high spirits!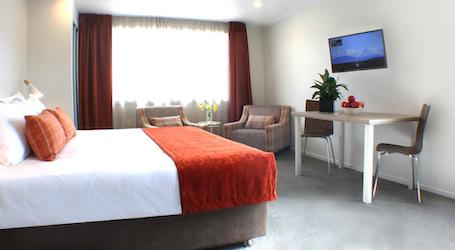 THE ACCOMMODATION
With some of the softest beds awaiting you, you can party even harder. This beautiful and central spot provides everything that you could want, with quick access to the entirety of the town and its debaucherous establishments. With transport, shops, cafes, and bars at your fingertips, you can make the most of Taupo – or enjoy the onsite bar, up to you.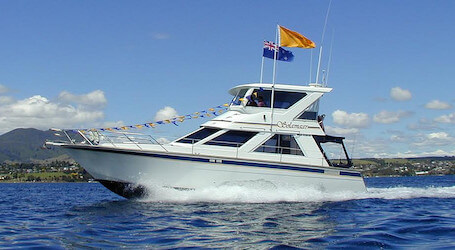 3 HOUR BOAT CRUISE
Over the course of this three-hour bucks cruise on Lake Taupo, prepare to be wowed by the deep blue of the water and the incredible mountain scenery around you! Your vessel for this venture provides some comfortable lounge seating, a well-stocked galley, a BBQ, a clean toilet, and a skipper keen to show you the scenery and highlight the details! Best of all, you get to sample some clay pigeon shooting off the back – so line up your target and pull that trigger!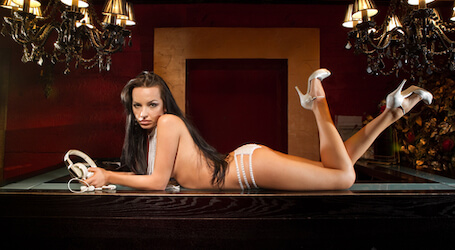 ON-BOARD ENTERTAINMENT
You and the group aren't partying alone on this party boat. No, you will be joined on this venture by a pair of absolutely stunning young ladies who are there to ensure that your pirate mug is filled to the brim with grog! And did we mention they will be fulfilling their duties whilst topless? As an added bonus, your Buck will receive a stunning strip show to make him sweat for the end of his bachelor days. It doesn't get much sweeter than that!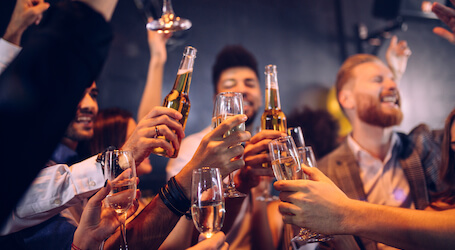 BAR TAB
Once you are back shorebound, this party continues! Get suited up, we are headed to one of the best party pubs in Taupo, there to do battle with a $500 bar tab. Raise a glass to the man of the hour, and toast to his good fortune! As an added bonus, you will enjoy discounted prices – to ensure that the bar tab lasts just a little bit longer.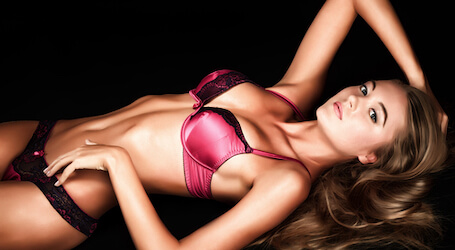 VIP STRIP CLUB ENTRY
The night isn't over yet, however. You are now taking this energy to one of the finest gentleman's clubs around to enjoy VIP entry and some views that put even the lake and the mountains to utter shame. Enjoy some tasty drinks and some great beats. The perfect way to finish an epic day of celebration!
Please Enter Your Details To Get A Quote