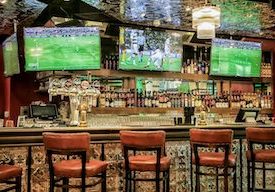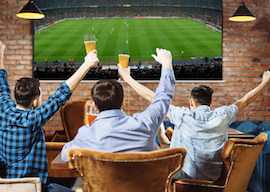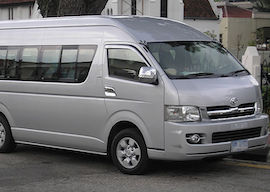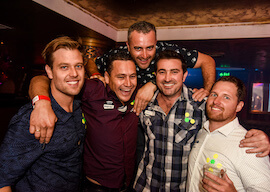 What's Included
DAY 1
2 Nights Resort Accommodation Cairns
Return Airport Transfers
1 x Rainforest Paintball Experience + Sausage Sizzle
Ultimate Club Crawl
DAY 2
Entry to Horse Races
1 x Sports Bar Bucks Dinner + Drinks
VIP Nightclub Entry
$600 Venue Voucher
Detailed Bucks Itinerary
Personal Event Planner
Overview
The Buck really does deserve the hangover of a lifetime, after all it is his last weekend of freedom! This pimpin package will have you staying in a stylish resort in the heart of town and partying non- stop like a celebrity. Kick off your weekend with beers at the swim up pool bar, and get ready for the most memorable ride. Your weekend includes a day at the horse races mingling with the filly's and a day battling your mates with an adrenaline fuelled paintball adventure. If you're up for a challenge we have arranged a night at a sports bar, VIP entry into 5 premium clubs and to top it all off, a $500 venue voucher to cheers your best mate. Bucks in tropical paradise – This is about to heat up!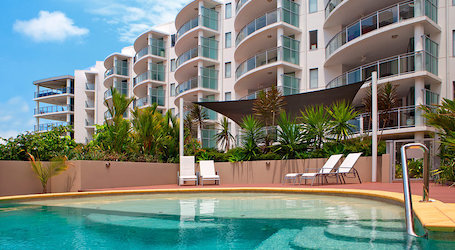 Cairns Resort Accommodation - 2 Nights
Party in tropical 4-star style comfort at an awesome Resort conveniently located five minutes walk from the esplanade where all the nightlife action happens. Modern rooms all with balconies overlooking the larger than life lagoon pool (the best in town). Choose to have a few cold ones at the resort bar in the air conditioning in front of the big screen TV or take full advantage of happy hour at the swim up bar with the boys before hitting the clubs. Have you pre-party celebrations in style and recover in absolute tropical paradise floating around the pool bar!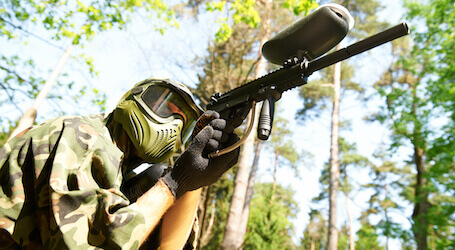 Paintball in Far North Queensland
This fast paced game is not for the faint hearted. Armed with well-maintained gear and guns, this adrenaline fuelled game set inside The Billabong/Kanga venture in Kuranda will be an experience you won't forget. You'll be dodging paintballs and running amuck in a tropical forest. Enjoy a few cold ones at the licensed bar over a sausage sizzle after your game and chat about how you survived the treacherous rainforest terrain!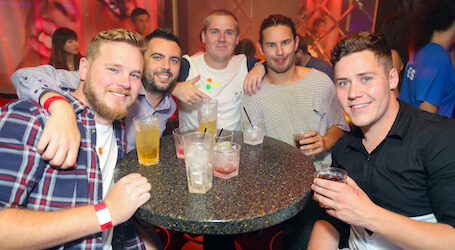 Cairns Club Crawl
After an adventure packed day on the battlefield it's time to let loose and party in Cairns. We'll do all the organizing for you and you can concentrate on partying. Your night will include a group BBQ Dinner, VIP entry to 5 clubs, VIP prices all night and pizza to keep you going throughout the evening! Get the lads around town on the double decker party bus with tunes and lots of ladies. Make sure you get the Buck up on stage for public embarrassment and loads of fun!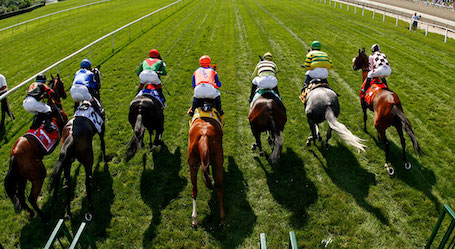 Cairns Jockey Club
After a big night out the best cure is some fresh air and a hair of the dog. So gather your mates, get your race kit on and enjoy a day at the track. A short trip from town and you?ll be mingling with hot filly's both on and off the track, enjoying a few cold beers and putting a punt on the gee gee?s. You can?t beat a good day at the races and even better with a few wins!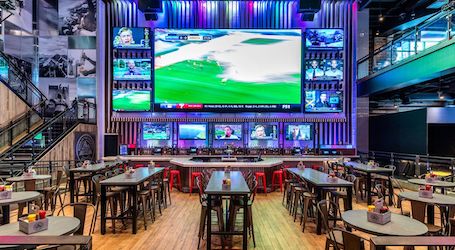 Sports Bar Bucks Dinner Package
After a big day at the races your bucks crew will be wanting a good feed, and a few more beers no doubt. We have just the places for you, and it's all pre arranged; the bookings, the drinks, and you can each choose your own mouth watering dinner from a winning selection.Who's ready for round 2?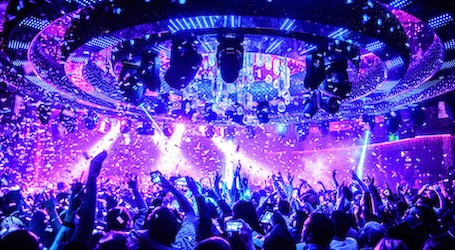 Nightclub Package
And now it's time for an epic conclusion to your party in paradise! Your buck and the boys will have VIP entry into one of Cairns most popular clubs. No need to stress about getting a large group of guys into a nightclub, especially if you're all part of a Bucks group. This night is going to be legendary!
Get a Quote