Bucks Race Day Cairns Bucks Party Idea
You don't need to wait for Spring to get into the racing spirit. Wicked Bucks brings you the ultimate Race Day experience year round making our list of top Cairns bucks party ideas. All you need to do is bust out your best suit and get ready to sip a whole load of champers. Wicked Bucks has teamed up with Cairns' best to bring you the best Race Day experience on offer. 
From fancy champagne in swanky flutes, to gourmet food, beers on the greens and all the horsey ation, you and your squad are destined to have a day to remember. Dress to impress in your best suit, frock or fascinator (don't worry, we won't tell your Missus) and try your hand at fashion on the fields. If you're afraid to walk the catwalk, never fear, there'll also be plenty of live action and screens to watch your pick bring home a win. #winning. 
Experience Overview
Check out the fillys
Classy day out
Get the suits or costumes ready
Get your own private area
Get a Quote
Call for Info
5 Reasons to do a Race Day in Cairns
With a top notch menu, premium bevvie pack and great entertainment, it's obviously destined to be a day for the memory bank. 
Everyone knows a day at the races is as in demand as a Golden Gaytime burger (it's legit a thing). There's no need to get your knickers in a knot and stress about queueing up for tickets. Wicked Bucks takes all the hard work out of planning the day, so all you need to do is turn up to get turnt up. 
Race Day is about fashion as much as it is about the actual racing. When you dust off your cufflinks, don your best suit and go trackside, you'll feel like a true Hollywood A-Lister. 
Who wouldn't want to spend a day in the sun (it hardly ever rains in Cairns), with a cold beer in one hand and clutching their winnings in the other? 
A day at the races is enough to get even your Grandpa amped up. This event is the perfect way to kick start an epic night of celebrations to follow.
Read More: Top Things to do in Cairns | Cairns Bucks Party Ideas | Cairns Bucks Party Accommodation | Cairns Bucks Party Packages | Bucks Party Games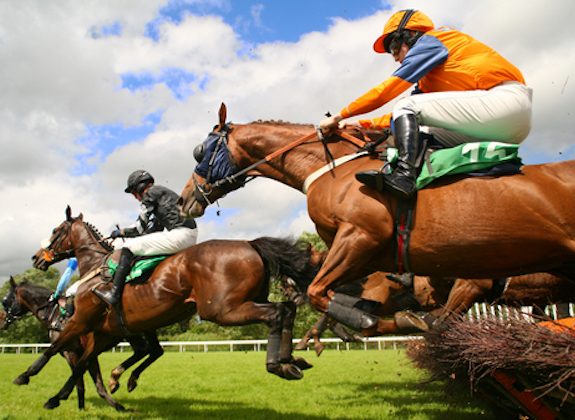 Making the most of a Bucks Race Day in Cairns
Cairns is at its best year round. Though the sunsets always bring with them a little nip that invites you to pack your bags and move to the Northern Queensland destination, the days are also equally as inviting for tourists. The ambitiously blue-skied and sunny weather means your time is best spent outdoors. As the gateway to the Great Barrier Reef, there is an abundance of sea life and reefs just begging to be explored. Further inland, you'll also find (literally) hundreds of thundering waterfalls and rainforest hikes – often with no other tourists in sight.
Once the sun does go down, Cairns transforms into a pumping nightlife hub. Think of it as a big city with a small-town vibe. It's large enough to host an array of clubs, bars, and pubs that offer a good time every night of the week – yet  small and contained enough that you won't need to fork out for any exxy uber fares or navigate your way around a complex public transport system. Cairns may be at the top end of Australia – but it should also be at the top of your bucket list. Let Wicked Bucks tick that destination off your list in style.