Go Karting Cairns Bucks Party Ideas
Go ahead and call us bias, but we think there's nothing better than a golf day with the boys. The rewards are plentiful – beautiful scenery, stunning views, sunshine and PLENTY of ball action. What more could you ask for? Whether you're a scratch player or a total novice, a day out on the greens is set to provide fun for everyone – so let's hit the fairway and let the sledging begin. 
With an all-inclusive Wicked Bucks golf package, we will provide all the clubs and caddy hire. Once you've got your fear, you'll be zipping around the course and showing off your A-Game. Don't let the boys distract you from those hole-in-ones though, because you're the only one that will reap the rewards of the sinking your balls in deep. We can't promise you'll take home the win but we can promise you'll look like a pro – even if you don't play like one. 
Experience Overview
Take to the fairway
Great for large groups
Enjoy beverages around the course
Caddy girls available
Get a Quote
Call for Info
5 Reasons to do a Golf Day in Cairns
Boys and balls. There's a reason this iconic duo has lasted through time. It's a combination as perfect as cold beers and a Sunday arvo.
Everybody loves some healthy competition. A Wicked Bucks Golf Day is the ultimate opportunity to send your mates head-to-head and determine who the real top dog is. May the best (or dirtest) player win. 
There's a reason your Dad took up Golf when he retired. Don't wait until you're old and wrinkled to discover the fun to be had on the course. 
How many other sports let you walk AND carry a beer while you play? The free flowing bevvies and serene landscape will set the tone for an epic night to follow. 
If you really want to channel your inner Tiger Woods, there may even be some Golf Girls on offer. We can't reveal all the fun before it happens so you'll just have to wait and find out for yourself.
Read More: Top Things to do in Cairns | Cairns Bucks Party Ideas | Cairns Bucks Party Accommodation | Cairns Bucks Party Packages | Bucks Party Games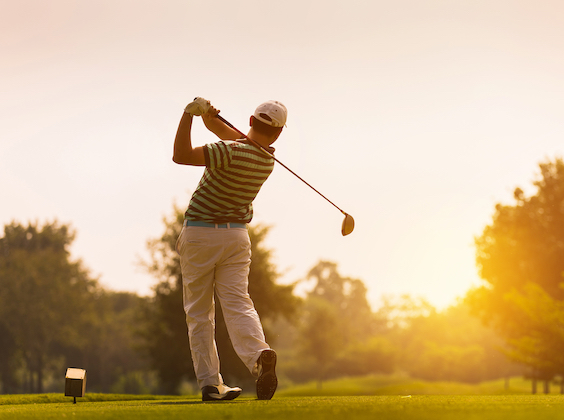 Making the most of a bucks golf day in Cairns
Cairns is known for many things by many different people. This North Queensland hub is the gateway to Australia's pride and joy – The Great Barrier Reef. Only a hop, skip and a paddle off the mainland and you'll be swimming with turtles, high-fiving dolphins and racing manta rays. If you're more of a land-dweller, there are hundreds of hikes and rainforests walks waiting to be explored. Guided by local indigenous elders, you can also discover the historical culture of the Daintree Rainforest and visit secluded ceremonial sites where you'll hear the Dreamtime legends.
As this tropical city attracts tourists year round, it also boasts an absolutely pumping nightlife scene. This is the type of place you can drop into a pub for one beer, and leave four hours later with a string of new pals and club stamps tattooed up your arm. If this sounds like your type of place (and let's be real, what isn't there to like about it?!) all you need to do is say the word and Wicked Bucks can make it happen. We promise to deliver a Cairns Bucks Party that will go down in history.