Things to do in Cairns
Time to take a break from the mundane grind of everyday life and book a trip to the sunny state; specifically Cairns. Lets face it, Queensland is undoubtedly the biggest baddie of all the states and for good reason too. Head to Cairns for remarkably good weather, pristine coastal waters, insane activities and some of the most welcoming people on the planet! There is a heck of a lot to do here, so we will get straight to it with our Top recommendations for your visit up north!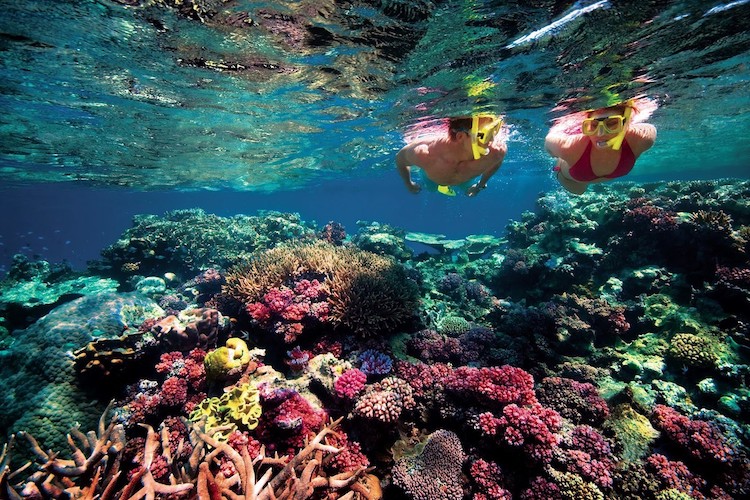 Three words… Great… Barrier… Reef
You MUST go snorkeling in the Great Barrier Reef to truly experience the wonder of Cairns and one of the most iconic natural wonders in all of Aus. There are tons of tours to choose from catering for all age ranges, swimming abilities and thrill seeking levels! Keep an eye out for rare critters, friendly turtles and maybe even a shark!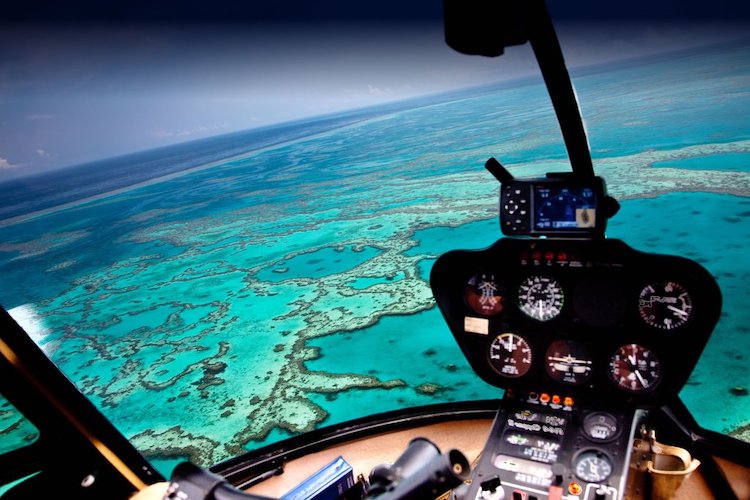 FLY over Cairns in a chopper
Once you have seen the depths of the ocean below, why not view it all over again but from above?! This epic attraction offers a birds eye view of not only the GBR but the world Heritage rainforest, northern beaches and more! You would be mad not to give this one a red hot crack.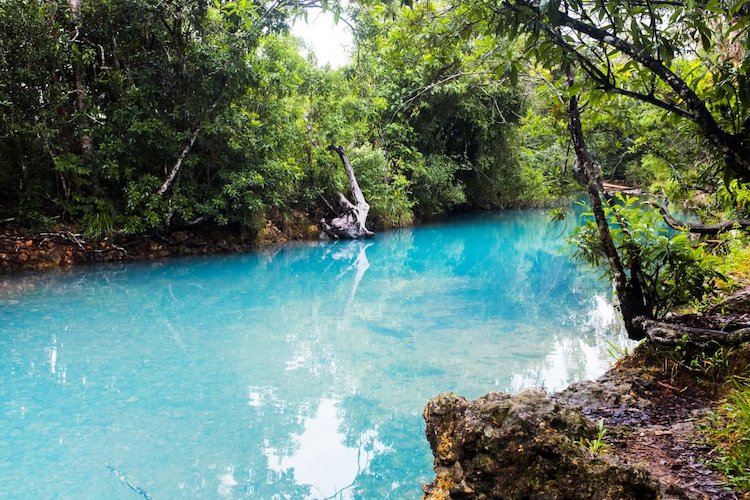 Find your very own secluded swimming spot
Cairns is famous for its hidden gems ( somewhat of a paradox – we know), specifically its many beautiful and secluded swimming spots! Head 25 minutes west of Cairns and you are bound to stumble upon some kind of watering hole! Our favourite spots include the natural slides at Josephine Falls or Crystal Cascades offers a multitude of great walks and freshwater dips!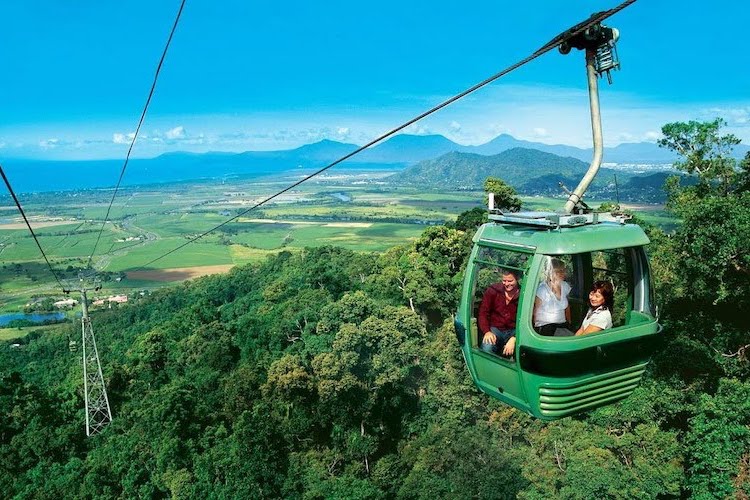 Visit Kuranda Rainforest
Prepare yourself for a truly epic day trip to Kuranda Rainforest accessed to via steam train or gondella (a favourite among the young guns)! Feel like you are in the Amazon as you venture into dense rainforest terrain, stop along at breathtaking waterfalls and feel your heart skip a beat as you peer over a looming ravine. Oh and don't worry there are ample opportunities to fuel the hunger that arises from so much adventure.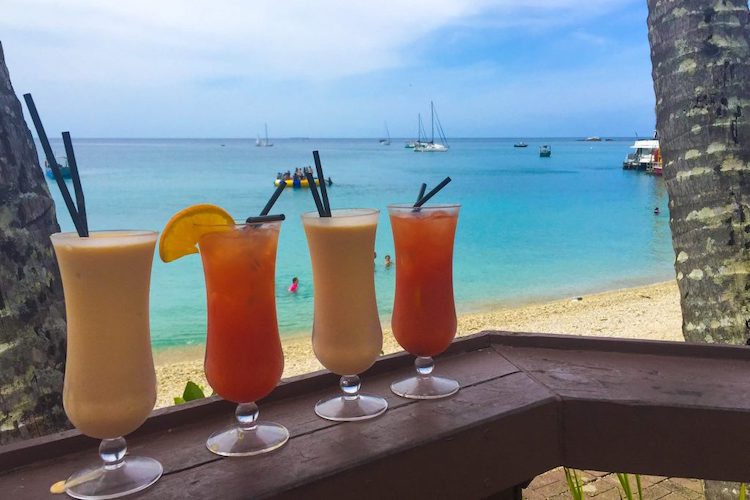 Get your freak on
Cairns' global village invites you to a night on the town like no other. Queenslanders know how to party and with a happy hour around every other corner it is easy to get on it. Some bars worth stopping in at are; Pier Bar, The Conservatory or Lilo Bar (particularly popular on Sundays).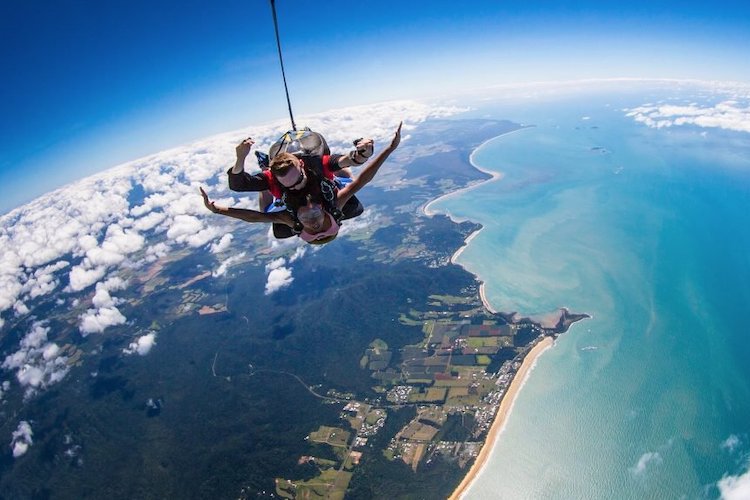 JUMP OUTTA A PLANE
Skydiving, because why the heck not? Get your adrenaline pumping as you leap from a plane 14,000 feet up landing on Mission Beach (did someone see Tom Cruise, oh wait no that's just you taking a truly epic holiday). Is there any better way to take in the GBR than by freefalling over it? We certainly don't think so.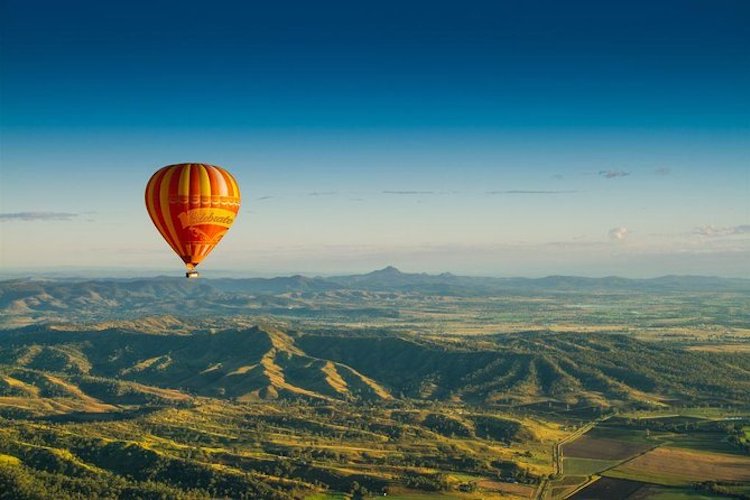 Glide over town
If skydiving is not your thing, perhaps a hot air balloon ride at dawn sounds more vacay chill? Glide over the Atherton Tablelands within the Great Dividing Range for some incredible photo opportunities and insight into the hidden tropics.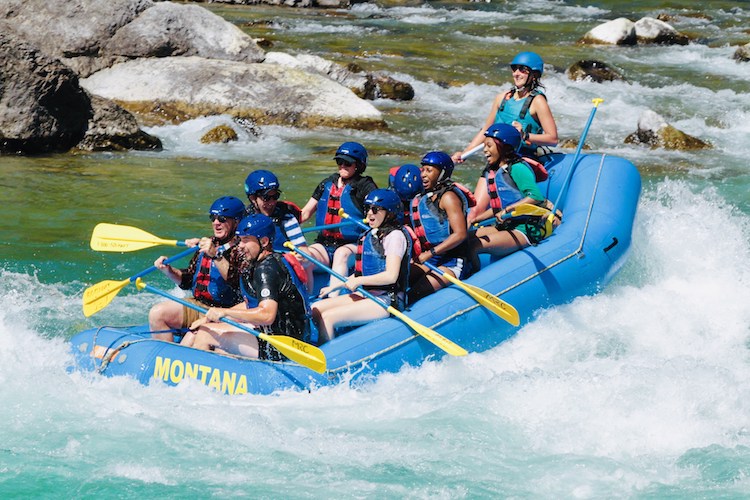 Go white water rafting
We just can't seem to escape the thrills in Cairns and white water rafting on Tully River is no exception. Expect to catapult through the jungle at high wet speeds on the level 3-4 rapids. We recommend strapping your gopro down hard and not shying away from wearing your bathers this is one hell of a ride.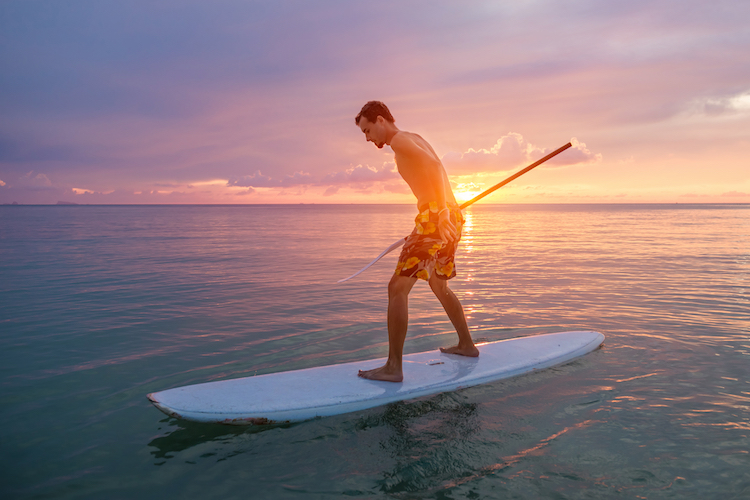 Stand up paddle board tour
Fitspos, this one's for you. If getting your muscles moving while taking in some stunning nature sounds like your idea of vacay perfection then book in for the SUP tour ASAP. Beautiful conditions, not technology and ample opportunity for a quick dip… aaamazing.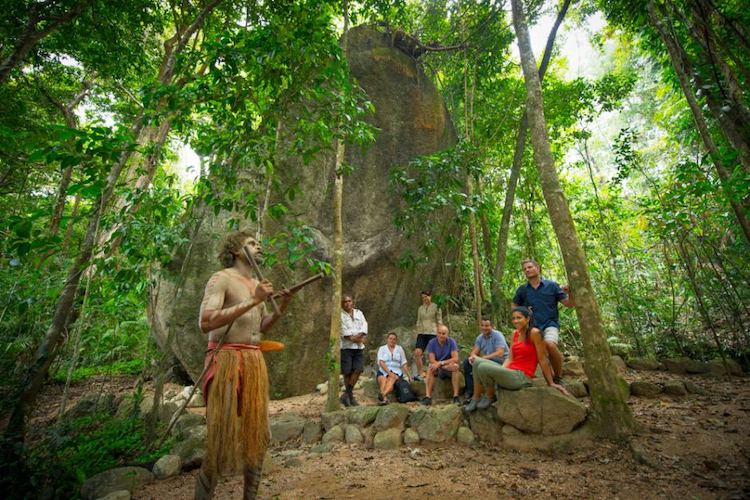 Learn about the Aboriginal History
One of the best (and most respectful) things to do in a new place is to learn about its heritage. The Mossman Gorge Indigenous Dreamtime Walk provides the perfect tour and education of the Daintree forest and its original inhabitants.  So be sure to consider these 10 awesome activities on your next trip to the resoundingly great Cairns.
Further Reading: