The Best Bachelor Party Planners in Rotorua
Bucks parties are a global tradition. Whether it's a night, day, weekend or extended stay, your role as best man is to give the soon-to-be groom an experience to remember for a lifetime. Yikes, that's one heck of a responsibility! How are you meant to compete with the time he won the all-you-can-eat ribs competition and snagged a free meal and downloadable certificate for his efforts?
Or the time he beat his second-cousin John to get a new high score on Grand Theft Auto? Or when he captured the attention of the school hottie by coming first in his year 8 athletics carnival? Before you let the tension build to the point that you're cradling yourself in a fetal position in the corner, you've come to the right place. Wicked Bucks gets it. That's why we're here to divert any potentially disastrous dilemmas and throw your buddy a celebration for the history books. Our first point of action – is Rotorua. 
Specialist Party Planning
InRoom Activities
Special Partner Rates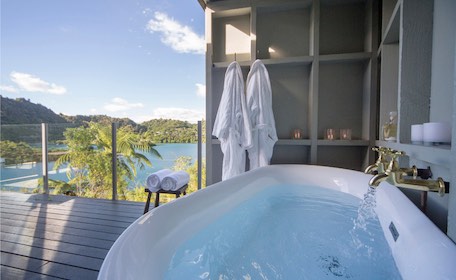 Rotorua Accommodation
Nestled on the banks of the lakes, practically every accommodation option in Rotorua boasts a gorgeous outlook. From luxury resorts to affordable hostels and camping, Wicked Bucks can swing you a pretty swing accommodation deal in this town. 
View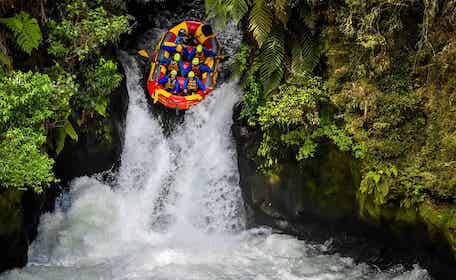 Rotorua Activities
Are you ready for a bucks party like no other? Wicked Bucks has found Rotorua's best activities, so you don't need to search by yourself. Simply choose your picks from our list, and let us do the rest. You'll have a ready-to-go bucks party before you know it! 
View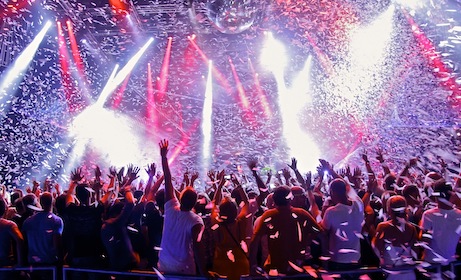 Rotorua Packages
There is no need to stress about planning a bucks party when you have Wicked Bucks backing you up. After years of experience, we know a thing or two about putting together the perfect party, and these jam-packed packages are a great place to start.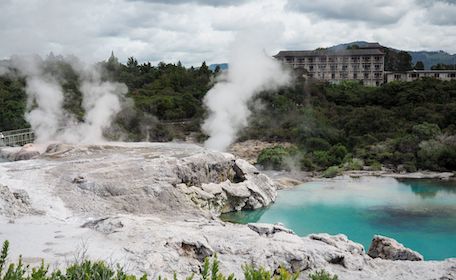 Rotorua Attractions
There's a reason why so many people travel to Rotorua every year. From rich culture to adrenaline-fuelled activities, there truly is something for everyone. Wicked Bucks has created this list of top attractions to ensure you get the most out of your time in this beautiful town. Check it out! 
View
Making the most of your Bucks Party in Rotorua
Rotorua is as difficult to spell as it is to predict the weather. Summer is the busiest time of year, but also attracts relatively heavy rainfall and humidity. Temperatures range from low to mid-20s, and sunscreen is essential – not just for the red heads of the group. The conditions start to cool down around March, and overnight temperatures are known for being rather brisk. This climate may not give your skin a golden glow but it makes for the perfect weather to tackle one of the many hikes or trails in the region, without sweating up a storm. Winter doesn't usually see temperatures cold enough to produce snow but some elevated areas will occasionally be dusted at some points between June and August. 
Just like your cousin Sally, getting around Rotorua is pretty darn easy for anyone. Many of the region's major attractions are within walking distance of the central city, and plenty of the local footpaths are "Share with Care" facilities to be used by bike riders as well. Public buses also run regular routes throughout the CBD and into the surrounding areas, leaving from the main drag every hour on weekdays. You'll find taxis on every corner in the city and rental car agencies throughout the CBD and at the airport terminals. 
You may not know us, but we know you. We know that you're looking to go hard, and not go home until the early hours of the morning. How do we know that? Because you're throwing a bucks party, duh! Lucky for you, Rotorua delivers just what the doctor ordered. 
Whether you've been prescribed something very traditional, quite classy, or something in between, this eclectic nightlife scene has your poison of choice in stock. The kick-ass selection of watering holes is accompanied by a drool-worthy array of dining venues. Many of the world-class menus take advantage of the abundance of local produce, to curate the type of meals that will have you going back for 6ths, 7ths and 8ths.
Rotoura is a vibrant, surprising and beautiful destination that will satisfy your needs better than a pub-steak. We know it's a big call, but from the minute you step foot inside this natural oasis, you'll be searching for an excuse to stay. Don't worry, we won't let your Missus know where you're hiding. 
Getting to Rotorua
Once you've made the correct decision of choosing Rotorua as the destination for your buddy's bachelor send-off, it is just as easy to get all the lads there. The Rotorua Airport has recently undergone a renovation, allowing for regular international charters. Visitors can fly direct to and from Sydney, Melbourne, Brisbane and beyond. You can also find plenty of connecting flights through New Zealand's six other international airports. Once you touch down, the terminal is around 10-minutes drive from the city centre, and buses, shuttles, taxis and hire cars will be waiting at the gates to get you to your final destination. It's as easy as can be.