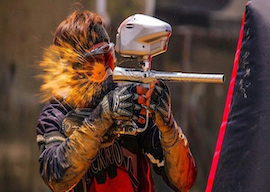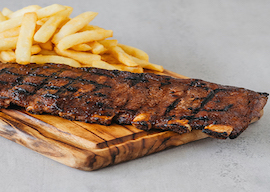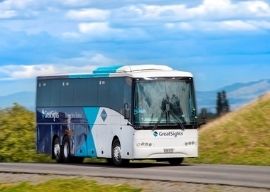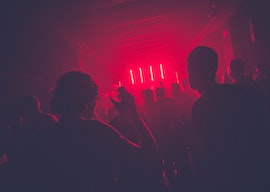 What's Included
1.5 Hours of Paintball
500 Paintballs
Transfers between activities
Dinner & Drinks Package
Nightclub Entry
Detailed Wicked Stags Itinerary
Package Overview
Well, well, well. Your buddy has gone and done what you all thought was impossible. He's not only found himself a partner but one willing to deal with him till death do they part. Yikes! To prepare him (and his partner) for the years ahead, it's probably best that you give him an epic send-off. From our experience, we know the best marriages are full of good, with a touch of naughty and a splash of fun. In honour of that award-winning combination, we're introducing The Good, The Naughty and The Paintball – because is there anything more fun than shooting your mates until they look like a rainbow explosion?!
This sweet little package is the result of us spending far too long exploring Rotorua and discovering the incredible range of activities and attractions on offer in this geothermal wonderland. Located on New Zealand's north island, you can expect beautiful views after beautiful views after even more beautiful views. Beyond the stellar landscape, there are also plenty of delicious restaurants, local breweries and adrenaline-packed adventures. 
To help get the ball rolling and ensure you get the most out of your trip, your group will be assigned a Personal Event Planner. This person will streamline communication, manage your bookings, answer your late-night questions and make sure everyone is where they're meant to be, when they're meant to be there. Your Personal Event Planner will also take the time to get to know your group and establish exactly what you're looking for.
The insight and tips they gain will help us when it comes to putting together your detailed itinerary – a comprehensive guide that will include all the information you need to contact operators, make bookings, confirm reservations and really keep the wheels on your party bus moving. 
Are you keen to hear more? Keep reading for a taste of what you can expect from The Good, The Naughty and The Paintball.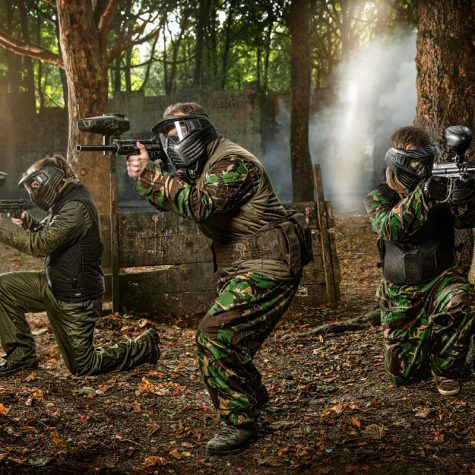 Paintball
Although your mate is preparing to marry his dream partner, I think we can all agree that he's not exactly what we would consider a sophisticated, mature ripe being. In celebration of the guy that is more like an unsupervised two-year-old in a lolly shop, we've found the perfect activity for your gang – paint-balling. This fast-paced and action-packed spot is pretty damn legit, to the point that you might even cry when someone surprises you from behind. 
The Good, The Naughty and The Paintball include 1.5 hours of paint-balling fun, 500 balls and all the gear is thrown in too. The course itself is one of the most popular in New Zealand, known for its obstacles, challenging terrain and all-around competitive vibes. If you don't leave the field covered from head to toe in bruises, did you really give it everything you've got?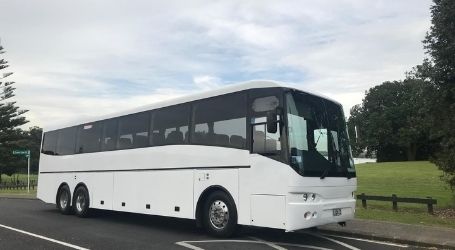 Transfers between Activities
No one likes being left behind or forgotten. To ensure we keep the gang together, your package includes complimentary transfers between activities and your restaurant. The best part about having a private driver is that you won't need to fight over whose turn it is to be the designated driver, and you won't spend any time trying to decode a foreign and confusing public transport system either! We reckon you can probably use all the extra time you'll have on your hands to snag yourself another drink.*Upgrade's available. Please chat with your party planner if you want to travel on a party bus.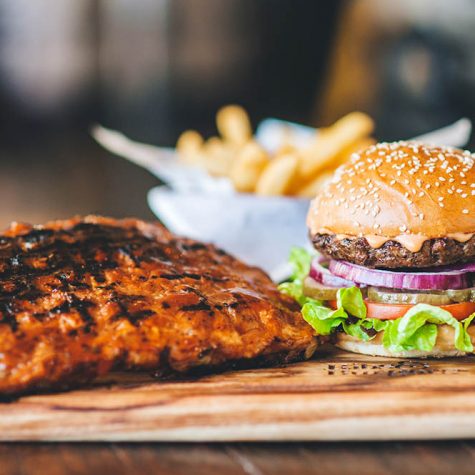 Dinner & Drinks Package
If there is one place that you need to eat at when you're in Rotorua, it's this place! This historic pub boasts a warm atmosphere, a wide range of Moai brews and a string of on-tap ciders too. The epic drinks pair perfectly with the delicious pub food, which includes everything from seafood chowder and lamb salad to pork spareribs and a ripper range of desserts. We should warn you, though – you might want to come dressed in your loosest pants and prepare to undo your top button because this dinner and drinks package certainly does not skimp on serving sizes.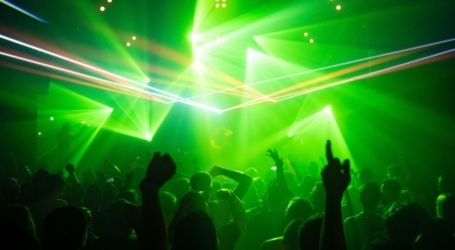 Nightclub Entry
Of course, the only way to end your night is with free entry into the city's most popular and frequently visited nightclub. Located in the heart of the town, this place is known for its epic range of music and pumping dance floor. It's the type of place where you can boogie to everything from old-school ABBA and 90s RnB to the current chart-topping hits. Try not to plan anything too early the next morning because the only thing putting an end to your night will be the sunrise.
Please Enter Your Details To Get A Quote