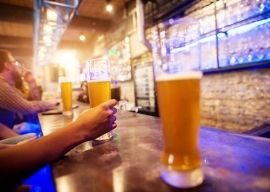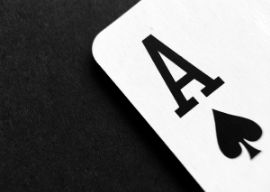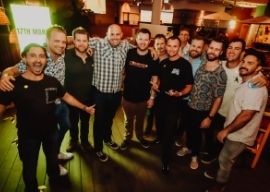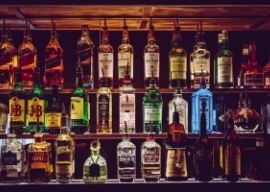 What's Included
1 x Night Backpacker Accommodation
Transfers to and from activities
30 Minute Blokart Sailing
Private Function Space at Sports Bar
Bar Tab
1 Hour Poker Game
Bikini Waitress
Personal Event Planner and Itinerary
Package Overview
Lads, we know how important it is to nail your bucks party planning. With your buddy preparing to farewell his final days of freedom, it's truly a once-in-a-lifetime experience. You never know when you'll all be together again, so we want to make your celebrations count. 
Forget about planning and organising it all yourself; that's where we come in. We've organised more bucks' parties over the years than you can poke a stick at, and along the way, we've learned a thing or two about making sure the party is one to remember – for all the right reasons. 
What are you waiting for? It's time to pack your bags and head to one of the most glorious places on earth, Tauranga.  This picture-perfect section of the coastline is every bit as beautiful as the hype suggests.
Beyond the incredible landscape, there are plenty of adrenaline-fuelled activities, drool-worthy feeds and the best nightlife scene we've ever seen in a small city. 
Your ready-to-go Tauranga package includes a seriously impressive line-up of activities and comes complete with accommodation and transfers between activities. We'll even throw in a personal party planner and detailed itinerary to ensure you don't need to lift a finger for the entire trip. 
This is the perfect package for any guys looking to get their heart pumping, enjoy quality time together and let their hair down for a bit of cheeky fun. Sounds like you? Here's what you can expect from your time away.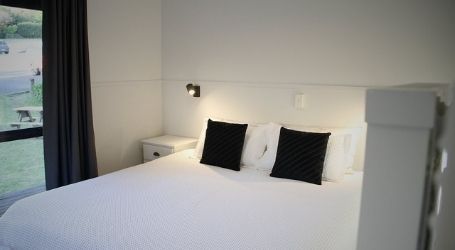 Accommodation
First up on the to-do list is to find the perfect accommodation. Consider this job done! Your Tauranga package includes a one-night stay at the hottest backpackers in town. This hostel is ideal for bucks' parties because it offers plenty of common space to hang out with your buddies, as well as enough privacy to retreat when you need to recharge your batteries after a long day. The central location of the site means you can easily reach anything and everything you could possibly need during your time away and limits the amount of time you'll spend in transit too. Our top tip is to take the opportunity to chat with the on-site staff because these super-friendly assistants know a thing or two about making the most of your time in Tauranga. It's really just a win-win-win!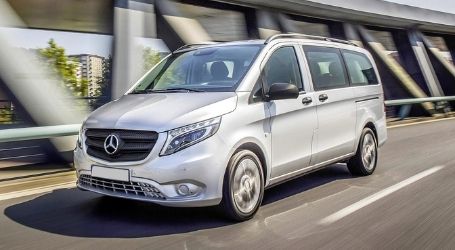 Transfers
When you're heading away with the lads, you want to soak up every last minute that you have together. That means reducing your downtime and avoiding unnecessary delays, right? We've got the ideal solution for you! Your Tauranga package includes private transfers to and from every activity. Your private driver will ensure you arrive everywhere on time, in one piece and with all the good vibes flowing. It's the simplest way to score yourself a designated driver during the trip and the only excuse you need to crack into the beers nice and early. Having the comfort of your own transport also means you've got the opportunity to rest between activities before you amp yourself up and get ready to go again!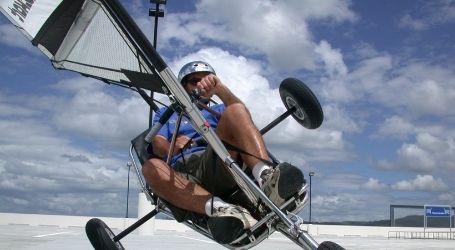 Blokart Sailing
This is not your average ride. Adrenaline junkies will love the fun new sport of blokarting, a terrific mix of sailing and go-karting. The New Zealand-made and invented three-wheeled Blokart vehicle is known by many people as land sailing, but the truth is – no sailing experience is required. Before you set sail, you'll be given a quick safety briefing and skills lesson from the knowledgeable staff. Once you've run through the basics, it's time to let loose! Lay back the compact cart under the 5-metre-tall sailing towers and feel the wind whip you away. As you sail around the track, gusts of winds will hit the sail and continue to propel you faster at an increasing speed. Whether you're a first-timer or you've tried your hand at the new sport before, it's an absolute cracker to get stuck into with your mates.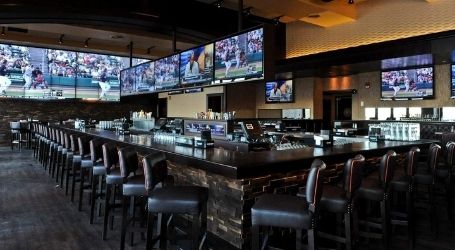 Sport Bar Private Group Event
So you've gone head to head on the track and separated the boys from the men; now it's time to refuel your systems and debrief all the epic crashes that occurred on the course. There really only is one place you can hold your debriefing event, and it has to be a sports bar. Why? Because they've got plenty of epic food, stacks of screens playing live sport, a free flow of drool-worthy drinks and all-around good vibes. Forget about having to wait in line or scouring the venue for a table because we've locked in a private function room for the entire gang. This is your opportunity to crack into the beers and have some fun together without worrying about who might be watching!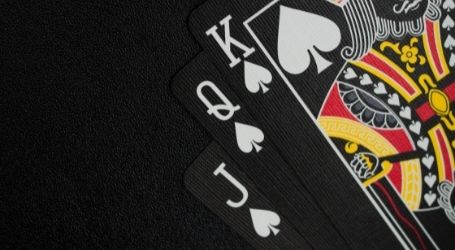 Poker Night
We've all seen enough Hollywood blockbusters to know that Buck's Parties go to the next level when a bit of poker is involved. You may not be jetting off to Las Vegas, but that doesn't mean you should skip out on the full experience! With a private poker night, we're bringing all the casino magic to you. Your package not only includes all the equipment you need to keep the game rolling, but you'll also get a team of bikini waitresses to ensure you have a truly memorable night. 
Reviews
Tristan C,
We had a Bucks emergency! Our original plans got cancelled the DAY BEFORE the bucks do and we were in a panic. I called Wicked bucks and got put through to Megan. She didn't hesitate, she called just about every place in perth and found venues, activities, entertainment and transport for the whole gang. Thanks Wicked Bucks! You guys are legends ???
Please Enter Your Details To Get A Quote