The Best Bucks Party Planners in Bali
A Bali bucks party is like nothing else you will ever experience! It's the event that some brides dread for months. She may have her man for the rest of her life, but for this one celebration, she has no control over what happens. When the groomsmen take the lead, she can't even imagine how far the antics will go. She has visions that keep her up at night and make her doubt everything she thought she knew about her soon-to-be-husband.
At Wicked Bucks, we think it's probably better that she doesn't know because it's likely that her worries are not too far from reality. We are the experts in throwing the ultimate send-off and creating memories to last a lifetime, with plenty of laughter at the groom's expense. We've got all the tips and tricks to throw an original buck's night, weekend or extended holiday, and there is no better place to experience the magic than in the World's Capital of Fun – Bali. 
Specialist Party Planning
Inroom Activities
Special Partner Rates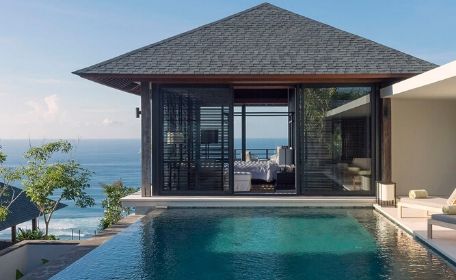 Bali Bucks Accommodation
Bali does not disappoint when it comes to accommodation. Whether you want to break the bank or save your pennies, Wicked Bucks has lined up the best Bali options for you and the lads. These deals are almost too unreal to be true!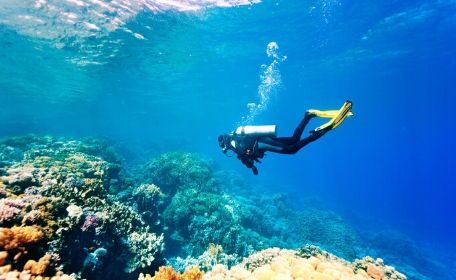 Bali Bucks Activities
There is an unbelievable amount of activities on offer in Bali, and it can be overwhelming trying to work out which ones are worth trying. That's where we come in. Wicked Bucks has done the hard yards to round up a list of all our favourite activities across the island. Enjoy the island paradise with some sunset drinks and live music, or head to the ocean to explore the underwater world. There is something for everyone!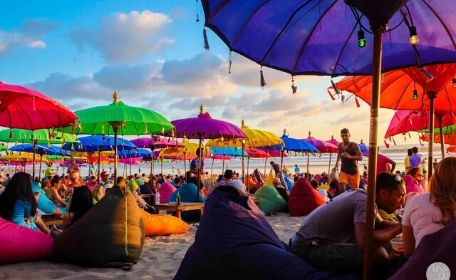 Bali Bucks Packages
So, you've picked Bali as the destination for your bucks party? Amazing choice! The Wicked Bucks dream packages make planning your trip even easier, and these combos include everything you need for the winning bucks party! You can thank us later.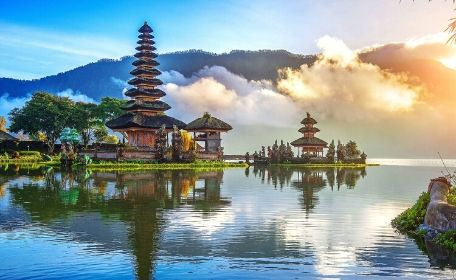 Bali Attractions
Bali is nothing short of amazing. Between cultural experiences, stunning views and laidback vibes, this place is a dream come true for everyone. Hit up our list of attractions to ensure you get the most out of your time in this tropical paradise. 
Making the most of your Bucks Party in Bali
Affectionately nicknamed the "Island of Gods", Bali is an absolute island heaven all-year-round. Sitting just south of the equator means it really only has two seasons – wet and dry. The dry season runs from May until October, when tourists and locals are treated to clear blue skies, balmy evenings, cool breezes and hardly any rainfall. These conditions make for less humidity and epic surf along the West coast breaks. It's also a great time to strap on your walking shoes and get trekking, cycling or even abseiling.
The only downfall is that everyone else wants to visit Bali during the dry season too, so prices are generally higher and crowds are much busier. That's not to say that Bali isn't worth visiting during the wet season. Even in the height of it all (January), it's nowhere near as bad as it sounds. Despite the daily afternoon downpours, you'll experience way less crowds and much cheaper prices. 
Travelling around Bali is a bit like algebra – not always as simple as it sounds. Getting from one spot to another can sometimes take a lot longer than you expect, as the local traffic doesn't seem to follow any rules at all. Renting a car, motorbike or moped exponentially opens the opportunity to escape the hustle and bustle of the city, and reach some of the most picturesque and untouched locations.
However, the harrowing driving conditions can often mean you'll be counting down the minutes until you return your wheels. Bemos are the local mode of public transport, and minibuses or vans that are often ornately decorated with street art, speakers and bells. Despite mostly being used by locals, they are a fun and quirky way to see the town. Undoubtedly the most popular, efficient and affordable way to get anywhere around Bali is by hired vehicle.
Drivers can be picked up from just about any street corner and with a bit of bartering, you'll find someone willing to "give you a good price, just for you, morning price!!". It goes without saying that Bali is a destination for party-goers from across the globe.
After a day well-spent at the beach or exploring the myriad of other things to do on the island, you can expect top-notch soundtracks, excellent vibes, cheap drinks and bad dance moves. From luxe pool clubs to multi-storey dancefloors, nightlife in Bali promises to tick all your boxes and keep you out until the early hours of the morning.
If you haven't heard of Bali, considered visiting the Island or you're still scratching your head to work out what all the hype is about, you've obviously been living under a rock for your entire life. To say that Bali is just a mecca for beaches, parties, bar and more parties, would be an absolute understatement. Accompanied by it's spectacular views, waterfalls, stunning caves and waterfront temples, this is somewhere that needs to be experienced to be understood. A trip to Bali is pretty much the Aussie way of life, and there is no better way to tick it off your buck list than with all your mates in tow and to celebrate the soon-to-be groom's final days of freedom. 
Getting to Bali
Thanks to being an Aussie rite of passage, getting to Bali is actually easier than reaching most other parts of Australia. The island is around 4-hours from Australia's west coast and just over 6 hours from the east coast. Direct flights depart from every major Australian airport every day and the popularity of this route means there is always an abundance of epic deals. International flights all land at Ngurah Rai International Airport (Denpasar Airport), which is located 13km south of Denpasar and 2.5km from the popular Kuta Beach.
From the moment you land, you'll be inundated with taxis, private charters, buses, transfers and motorbike riders, all offering you a lift to your final destination. Ensure that you secure a fixed price or a metered fare before confirming your driver. Many accommodations also offer free-transport as part of their rates, which can be organised at the time of booking.