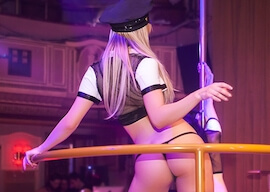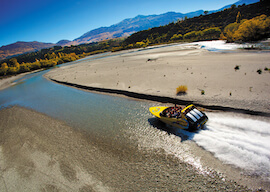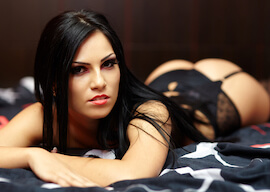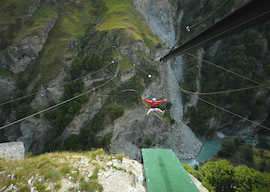 What's Included
Airport Transfers
3 Nights Accommodation
Canyon Fox Swing
Group Dinner + Drink
Jet Boat Ride
Haunted House Tour
Strip Club Entry
Lap Dance For Buck
Detailed Bucks Itinerary
Personal Event Planner
Overview
This Queenstown party package will have you screaming for joy as you enjoy some of the most adrenaline-pumping activities Queenstown offers! Start off this adventure on an unforgettable 43km jet boat ride doing 360-degree spins with a world-renowned commercial jet boating company. This adventure package then moves to another one of Queenstown's most extreme activities, The Canyon Fox! Best described as cruel madness on a wire, take a leap of faith with Queenstown's 182m high Canyon Fox. Our final extreme activity takes the form of a haunted house tour. Now, we know what you are thinking, but this is no ordinary Haunted House. Fun and spine-tingling suspense await you – if you make it out alive, that is. Over 12,000 people have chickened out of the house – it's that scary! To finish off, we have exclusive access to Queenstown's best strip club to ensure your Buck enjoys his final time before being hooked up to the ball and chain!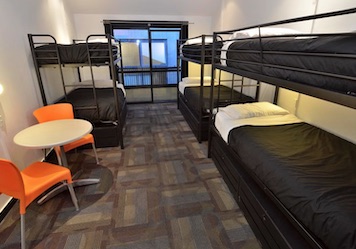 3 Nights Accommodation
We have lined up some great accommodations, perfect for your Buck's party getaway! Located on Queenstown's main street, you and the boys will have peace of mind knowing you can party the night away and have a cozy bed to crash into at the end of the night, only a stumble away!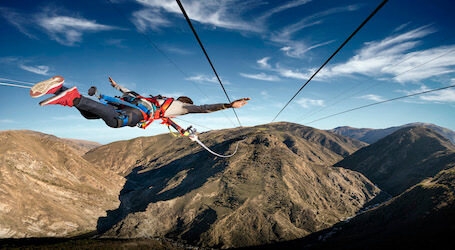 Canyon Fox Swing
We have your tickets sorted, all you have to do is strap yourself in for the ride of your life as you soar across the 182m high canyon. This heart-pumping activity will surely get your blood rushing and put a smile on everyone's face! Gravity is a toy, and it wants you to come and play!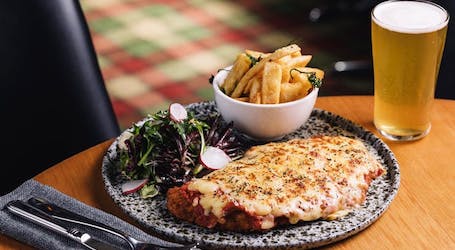 Group Dinner + Drink
When it's time for dinner, know that our restaurant puts good food into tummies! This bar is located right in the middle of Queenstown and is the perfect spot to get a great meal while listening to awesome music and getting refreshed with your mates!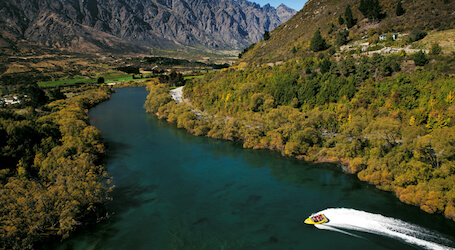 Jet Boat Ride
Hop aboard and see all the excitement as you join NZ's original jet boat ride, running since 1960, for the ride of your life! Enjoy 43km of pure adrenaline as this 60-minute ride leaves you with unforgettable memories of its 360-degree spins and views! This is one high-powered ride that will leave you and your Buck in awe!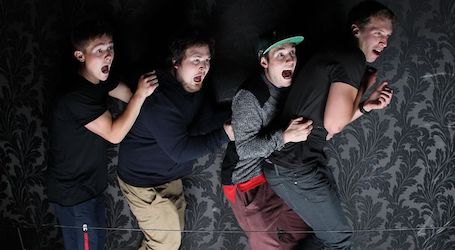 Haunted House Tour
Are you brave enough, or will you join the chicken list? This haunted house has a running total of 12,000 people who have been too chicken to finish the tour. Will you become just a figure, or will you be a survivor?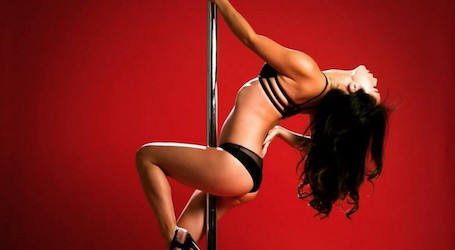 Strip Club Entry + Lap Dance for Buck
Everyone knows that no Bucks party is complete without a visit to the strip club. We have exclusive access to Queenstown's best gentlemen's clubs with a special lap dance lined up for our lucky Buck!
Please Enter Your Details To Get A Quote