The Best Bachelor Party Planners in Dunedin
Just like your list of tinder pick up lines, there are many tried and tested formulas to throwing a bachelor party. Also somewhat like your online dating experiences, the execution doesn't always match your planning. It may not be rocket science, but there are a few little nifty tricks to ensure you can throw a celebration with the lads that will transcend both time and space. Thankfully, that is our speciality here at Wicked Bucks.
We've got the insider scoop on all things related to Bucks Parties, regardless of size, scope or spending. Before we get down to the nitty-gritty (i.e. picking your choice of poison), the first step is to lock in the location. If you want a destination to match your personality (small, perfectly formed, surprising and beautiful), look no further than New Zealand's Dunedin. As one of the country's first three cities, Dunedin is a treasure chest of history, culture and all-around good vibes. 
Specialist Party Planning
InRoom Activities
Special Partner Rates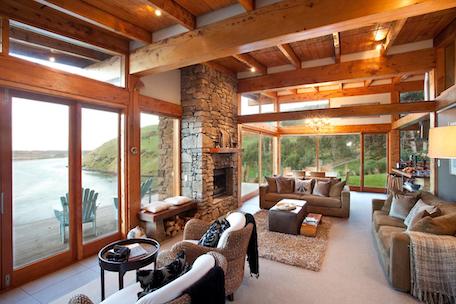 Dunedin Accommodation
Wicked Bucks has all your accommodation options sorted. From small to large groups, we've got something for everyone. Our selection of accommodation deals ranges between affordable backpackers and comfortable suites. But if there is something else you're looking for, we can find that too! 
View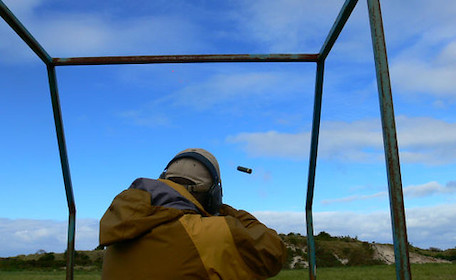 Dunedin Activities
There are plenty of activities in Dunedin to keep you busy. The town is known for having the best nightspots on the south island, so you'll be going into the early hours of the morning. Once you recover from your night out, you can get your adrenaline fix by jumping out of a plane or take it a little slower with barefoot bowls and afternoon bevvies. The choice is yours!
View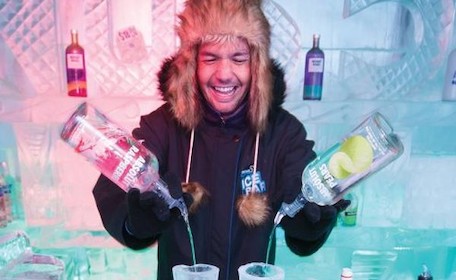 Dunedin Packages
Wicked Bucks want you to have the best bucks party ever, which is why we created some fantastic Dunedin party packages. These combos are jam-packed with activities to keep your days and nights full of fun. When you've got Wicked Bucks on your side, there is no need to stress about pulling everything together!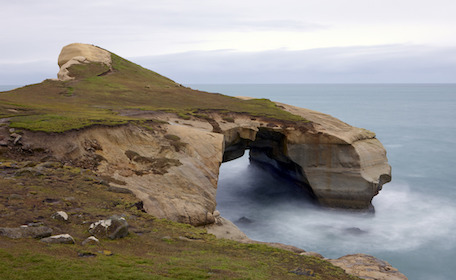 Dunedin Attractions
From castles to beaches, Dunedin has it all! If you've got time in your schedule for some extra sightseeing, you'll want to tick these attractions off your bucket list. You definitely won't be disappointed!  
Making the most of your Bachelor Party in Dunedin
As the gem of New Zealand, Dunedin sparkles all year round. The best time of year to visit really just depends on what type of experience you're looking for. The warmer months of the year start in November and wrap up in April, but the peak season runs from December to March. During this period, temperatures sit in the high-teens to mid-20s, but the humidity and wind chill factor can often make it feel much cooler than this.  If not during the summer, our second-favourite time of year to visit Dunedin is in either May or October. These months see weather that is still not too cold, and many of the attractions and accommodations will offer affordable deals. 
Getting around Dunedin is like that girl you dated in high school, ridiculously easy. Being such a fun-sized city, most areas are accessible by foot or bicycle. Walking around the city at your own pace is not only a good way to sweat out all your questionable choices from the night before, it's also a great way to get the local experience. The flat city is laced with pedestrian pathways, bike tracks and is laid out in an easy to follow grid-like format. Dunedin's public bus services are another affordable means to get around the centre and suburbs of the city. If you're looking to channel your inner explorer and truly get off the beaten track, hiring your own wheels is a piece of cake. Although this will allow you to reach some of the most beautiful (and Instagramable) locations, the roads are narrow and windy and care is needed. 
Being a student city, it should come as no surprise that Dunedin has more watering holes than you'll be able to sip your way through – although we won't stop you from trying. Even though you probably won't be able to wet your whistle at every pub, cocktail bar and restaurant dotted around the city, you won't be disappointed with whichever venue you end up choosing. These destinations are as diverse in offerings as they are world-class in quality. There's everything from live jazz music, pumping dance floors and tasty bar bites, to craft beers, harbour views and internationally touring DJs. Expect all the classic favourites, as well as plenty of creative and crafty concoctions.
Tucked into the inner corner of Otago Harbour's wild and windswept coastline, with idyllic beaches, sheer cliff faces, and even the only mainland colony of royal albatross on the globe, there is a world of adventure right on the city's doorstep. Just outside of the CBD, you'll find endless hiking tracks, hidden coves and stunning waterfalls. This outdoor wonderland makes for the perfect backdrop for a string of adventure-fuelled activities, including bungee jumping, white water rafting and even go-karting. There is also a range of premier art galleries, museums, and live music venues for the most creative at heart. 
We're not usually ones to share, but we think you're pretty special. That's why we're inviting you to experience the magic of our love affair with Dunedin. Throw your mate the celebration of a lifetime, by giving him a send off in Dunedin. It'll be an epic time full of fun, surprises and plenty of booze – it's the trio to success. 
Getting to Dunedin
True to the Kiwi way of life, Dunedin Airport operates with the mentality of "work hard, play hard". Since undergoing a complete renovation in the late 1990s, the terminal now see almost 1 million passengers through its gates every year. Many of these flights are from other regions throughout the country, but there is also a smaller selection of international charters that arrive each day. The airport is around 30-km out of the city CBD, so unless you're looking to kick start your hiking adventures early, we suggest finding some wheels to get you to your final destination. Taxis, shuttle buses and private charters can be tee-d up prior to arrival, or at the terminal gates after landing. Rental cars can also be arranged, and make for a good opportunity to enjoy the scenic route.