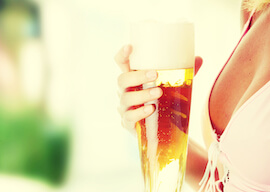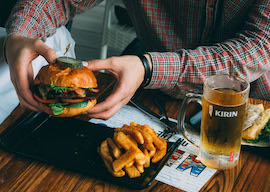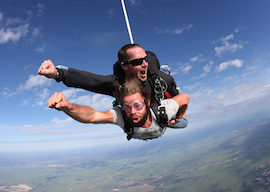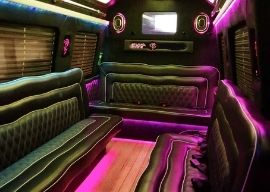 What's Included
14,000ft skydive for Buck & Best Man
Includes certificate
Group Dinner
Reserved area for your group
Sharing style party food
2 Hour drinks package
2 Hour Private Party Bus
VIP bus with dance pole, fog machine, strobe lighting & Dance floor area
You can decide your itinerary or your knowledgeable driver will show you around
VIP Door entry at leading nightclub
Additional upgrades at the club
Wicked Bucks Games (Downloadable)
Interactive Invite For All Guests
Personal Bucks Party Planner
Fully Detailed Bucks Day Itinerary
Overview
Prepare your buck and his best man for an unforgettable bucks party as they both take a jump from 14,000 feet. Yes, your bucks party planner has set your two mates up with a tandem skydive above Perth! Once the boys have stopped shaking and their heart rates have returned to normal, we have your Bucks party package to keep the celebrations rolling. Get picked up in a club-styled chrome limo with all the updates, including light and sound effects and an underbody smoke machine. After a tour around town, you will be dropped off at your party venue for dinner and drinks to celebrate your buck's final 'flight' for freedom – pun intended!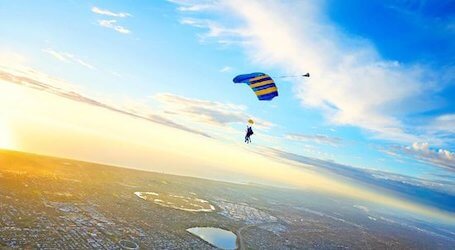 Perth Skydive Experience
How does sending your buck on a 14,000 ft. fall sound? Well, it would be no good to send him on his own. So give him the company of his best man as the two of them tandem skydive above Perth! This unforgettable experience will have their hearts pounding and their mouths dry – and they need a celebratory drink!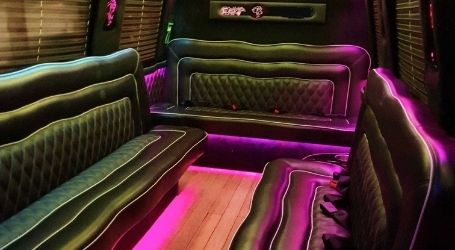 VIP Party Bus Transfers
Once the boys are back on solid ground, it's time to continue the party in style with this ultimate party bus and all of its glory. You will enjoy a bus cruise around Perth with all the latest lighting and sound equipment, perfect for getting you into the right party mood! Your driver will then drop you off at your next party venue.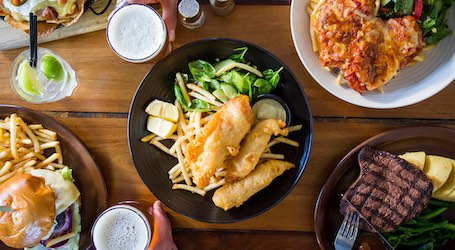 Perth Pub Bucks Party
Arrive at this Perth hotspot and be shown to your reserved bucks party area, where you will enjoy some of the best menu items Perth offers. Trust us when we say it's the most mouth-watering tucker you will ever eat! You can wash it all down with your buck's exclusive bar tab set up by your personal party planner. Bon appetit!
Please Enter Your Details To Get A Quote