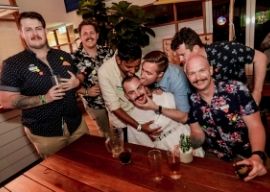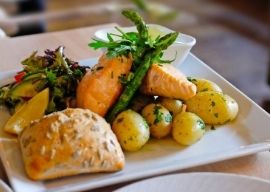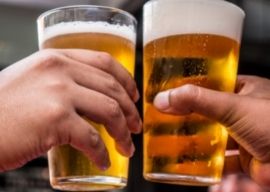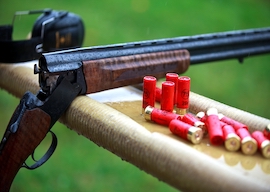 What's Included
1 x Nights Backpacker accommodation
Clay target shooting (2hrs)
Includes: 25 rifles shot, 20min archery & 50 mini golf balls
Dinner Package
Entry to bar
Bar Tab at bar
Personal Event Planner
Detailed Stag Itinerary
Package Overview
What better to do on a Wanaka bucks party than channel your inner-adventurous streak and get your adrenaline pumping. Experience the best that this charming Kiwi town has to offer with the Wicked Bucks Shots Fired package. Experience the thrill of shooting a gun for the first time, hitting the bullseye in an archery contest, or showing off your skills at mini-golf. After having an absolute blast with all the blokes, it's time to celebrate with a bevvy (or more!) and a hearty spread of dude food. It might start off with a classic cocktail, an ice-cold beer or a deluxe burger, but we can guarantee that you'll finish the night up with some epic moves on the d-floor. Sound like it's something that would be up your alley? Shots Fired has your name all over it! Keep reading for all the information.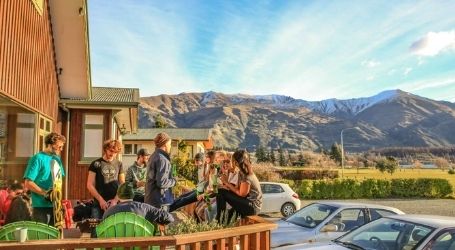 Accommodation
When you're strapping yourself in for a wild day of adventure and a big night to follow, it's essential to have somewhere locked in to retreat when the festivities come to an end. We've got you! Your Shots Fired package includes a night of accommodation in one of Wanaka's finest hostels. This conveniently located, super welcoming and the epic venue is an excellent option for groups of any size as it offers a range of rooms on one site. If you've got enough lads staying together, you can even hire out an entire dorm so that you've got plenty of room to spread out and enjoy each other's company. Being a hostel, you're likely to meet stacks of other Kiwis or travellers visiting the town who are just as keen to have a good time. That means you might find that you run into some familiar faces later in the night. After all, the more, the merrier. The hostel staff are also full of local knowledge and insider tips, so don't forget to ask for all their top suggestions when you're checking in.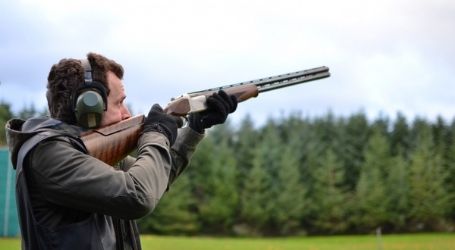 Shooting Package
When we promised you an action-packed party of fun, we weren't kidding. The site is home to a unique range of shooting activities and accuracy tests designed for you to have a hit with your friends and family. You can try your hand at bird shooting, the golf driving range, mini-putt, a rifle range or archery. Your package includes 25 rifle shots, 20-minutes of archery and 50 golf balls, so you'll have plenty of time to make your way through everything that the venue has to offer too. The highly trained staff emphasise the fun in everything that they do. That means even the most uncoordinated people of the group will feel like they've succeeded by the end of the day. If you want to step it up a notch, it's also a fun idea to split the gang into teams and go head-to-head against each other. We can't promise much more than bragging rights for the winners, but isn't that what it's all about anyway? The best part of this is that it's an activity everyone can get behind and have a good laugh.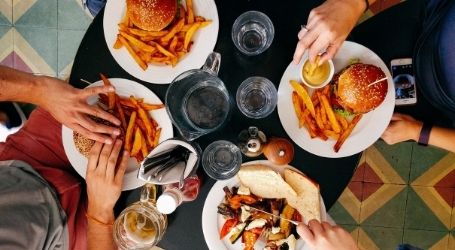 Dinner at the Lake
No great bucks party is complete without an awesome feed, so when your time at Crossfire ends, we'll take you to what is widely known as Wanaka's best bar. This lakeside restaurant serves up a menu of seasonally inspired local favourites and all the pub classics. Think an open steak sammy, B.L.A.T, beef burger or NZ King Salmon fillet. The bar also offers a rotating range of local and international beers on tap, delicious wines and plenty of spirits and cocktails. Take in the breathtaking views of Lake Wanaka while you kick back with a beer in one hand and a chicken schnitty in the other. Ahhh, life is good! Wrap up your time at the lakeside bar by making a toast to the man of the hour. Buck's parties are all about this: good company and great bevvies.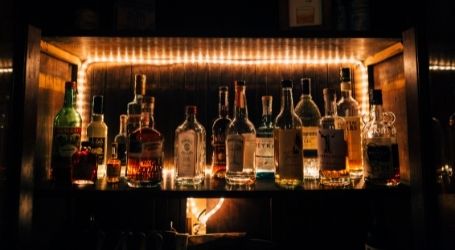 Bar Entry & Bar Tab
After what can only be described as the perfect day with the boys, it's time for one last stop on the Shots Fired tour. You've spent all day exploring, and having a laugh and now that you've cracked into the beers, we're not going to stop you. In fact, we've got just the place up our sleeves. End your night with free entry and a bar tab at Wanaka's most-popular nightclub. This club is the place where locals and travellers head for boogie and bevvie. The club hosts international and kiwi gigs, theme parties, killer pool tournaments, karaoke quiz nights, and much more. Drop in for an hour or two and watch the hours fly by. Don't be surprised if you're still there when the sun's coming up too!
Please Enter Your Details To Get A Quote