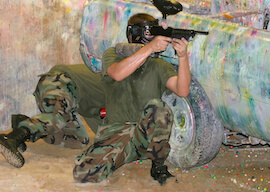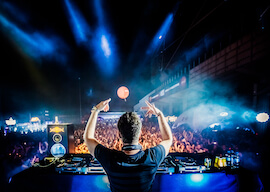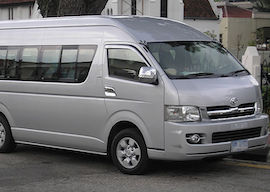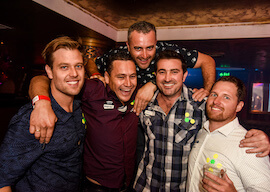 What's Included
1 x Night Budget Cairns Accommodation
Return Airport Transfers
1 x Paintball in a Rainforest and Sausage Sizzle
Ultimate Club Crawl
1 x VIP Nightclub Entry
Detailed Bucks Itinerary
Personal Event Planner
Overview
The number one Bucks Party destination in Australia, Cairns is the ultimate party experience for bucks parties. The biggest decision your buck will be making is which restaurant, pub, strip club, and nightclub he'd like to check out. This package has you partying like a bucking bull on a budget! This action packed Bucks weekend is not for the amateurs! Experienced party people need only apply!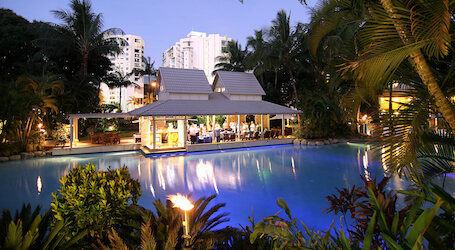 Buck Accommodation
The biggest decision you'll be making is which restaurant, pub, strip club, nightclub you'd like to check out because it's all at your front door!
Your accommodation is right in the Cairns CBD, just two minutes' stroll from the Esplanade lagoon, perfect for a dip after lunch and beers at the pub. These roomy dorms are air conditioned, which means a good night's sleep. This bucks weekend accommodation is a great option for the budget conscious buck and his mates.
Read More: Bucks Party Accommodation Cairns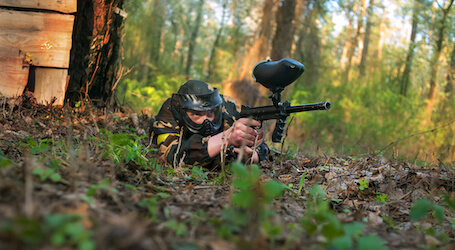 Bucks Paintball in Far North Queensland
This fast paced paintball game is not for the faint hearted. Armed with well-maintained gear and guns, this adrenaline fuelled game set inside the The Billabong/Kangaventure in Kuranda will be an experience you won't forget. Enjoy a few cold ones at the licensed bar over a sausage sizzle – that's if you've survived shooting the buck in the treacherous rainforest terrain!
Read More: Paintball Skirmish Cairns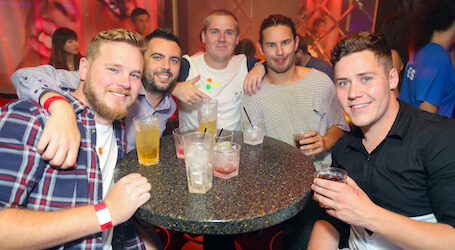 Cairns Club Crawl
After a day on the battlefield it's time to let loose and party in Cairns. We'll do all the organizing for you so you can concentrate on partying. Your night will include a group BBQ Dinner, VIP entry to 5 clubs, VIP prices all night, pizza to keep you going through the night! Get the lads around town on the double decker party bus with tunes and the ladies. Make sure you get the Buck up on stage for public embarrassment and loads of fun!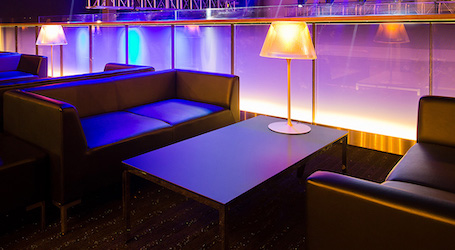 Premier Nightclub
You've got one night, one opportunity to celebrate the bucks final night of freedom so I'm sure you'll want to keep partying. It can be tricky for boys in numbers to get into clubs so we have it all sorted! Your group will be on the VIP Guest list at one of Cairns top nightclubs so you can continue the ultimate night out with banging tunes, glamorous girls and wicked fun.
Read More: Cairns Nightclubs and Bars
Get a Quote