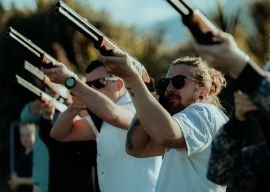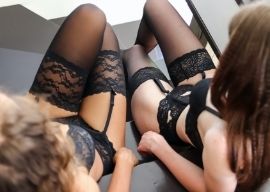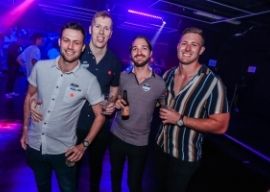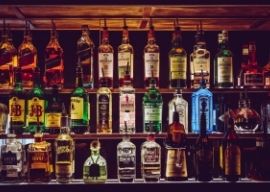 What's Included
1 x Night Backpackers Accommodation
Transfers to and from activities
Clay Target Shooting
Includes Ammunition jacket safety gear and a qualified instructor
Group Lunch Included
Adults Only Nightclub Entry
Personal Event Planner
Detailed Stag Itinerary
Package Overview
The time is finally here. Your mate has gotten down on one knee, and the partner of his dreams said yes. Round up the lads because we're ready to throw him the ultimate celebration that he deserves. 
Forget about having a few beers and a steam at your local pub, the Wicked Bucks team has something a little more special in-store. We're talking about an awesome weekend away to one of our favourite places on earth, Tauranga! This coveted section of coastline in New Zealand is truly one of a kind. It's the most spectacularly stunning place we've ever laid eyes on, with a seemingly endless selection of activities, mouth-watering feeds and world-class nightlife too. 
To help you make the most of your time away, we've put together a ready-to-go guide that covers absolutely everything you could possibly need for an epic trip. Expect hair-raising adrenaline activities, seriously memorable bonding opportunities and enough after-hours antics to keep you up until the early hours of the morning. 
We've even thrown in a personal event planner and detailed itinerary to ensure you seriously don't have to lift a finger. From the moment you start planning until you pack your bags to head back home, Wicked Bucks has you covered. Here's a little sneak peek of what you can expect from your time in Tauranga.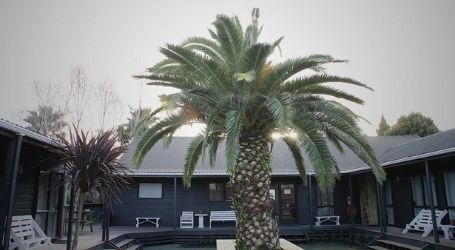 Accommodation
If there's anything we've learned from our time planning bucks parties, it's that you can't underestimate the importance of finding the perfect accommodation. We think it's super essential to have somewhere that is clean, centrally located, easy to find and super friendly – and that's exactly what you can expect from your night of accommodation in Tauranga. Your package includes one night at our favourite hostel in town, which ticks every box. It's also got plenty of common space for the group to hang out and enjoy each other's company, as well as private space for when you need to retreat for some time to recharge your batteries.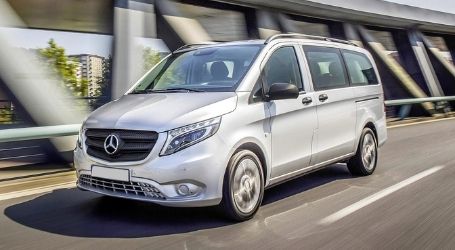 Transfers
Tauranga may be a relatively small town, but that doesn't mean there isn't plenty to explore! There's nothing worse than finding your way around a new public transport system or having to fork out for a taxi anytime you want to get anywhere. We've gone the extra mile to ensure your trip is as relaxing as possible, and we've arranged transfers to and from all your activities. Your personalised driver will ensure everyone arrives on time, in-one-piece and ready to roll. This chauffeur is also an absolute wealth of local knowledge, so make sure you pick their brain for all the tips and tricks for the locals-only experience.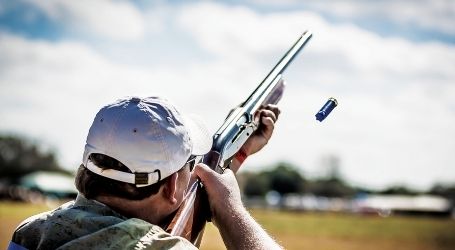 Clay Target Shooting
Get ready for pure Instagram gold. Clay Pigeon Shooting is every bit as adrenaline-pumping and hair-raising as it sounds. Arrive at the site, and you'll be given a quick safety briefing and skills session from the on-site staff before you're kitted up with all the gear. Once you've got your hands on your own air rifle, it's time to take the field and put all your video gaming skills to the test IRL. For those who can't quite handle the recoil of a shotgun, air rifles are on hand too. The aim of the game is to shoot the targets flying through the air, and obviously, the goal is to beat the soon-to-be-groom. The targets will start off relatively slow while you build your skills and adjust to the sport, but then it's all systems go! Whether you're a seasoned shooter or it's your first time behind the barrel, this is a sport everyone can get involved with.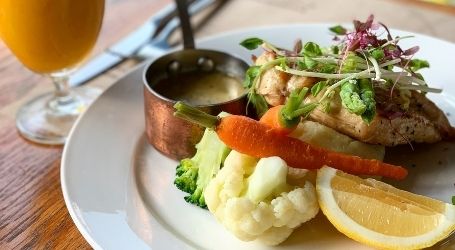 Group Lunch
Nothing says quality time together like a group lunch. We love rounding up the lads and serving up a seriously delicious spread of dude food. For your group lunch in Tauranga, we've tee-ed up a booking with our favourite local bar and brewery. Not only can you expect a totally drool-worthy drinks selection, but the team behind this place are also weapons in the kitchen. The menu is an absolutely rocking collection of all the classics and plenty of creative new options too. Think burgers, pizzas, steaks, chips and plenty more. This is your opportunity to make a toast to the man of the hour and have a laugh together.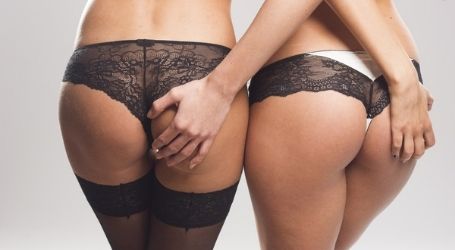 Adults-only Club Entry
We couldn't wrap up a trip to Tauranga for your buddy's bucks party without a wild night out on the town. Throw your adult responsibilities out the window and prepare to have all your fantasies transformed into reality. We've scored you and the lad's free entry to our favourite adults-only club in the city. This venue boasts a line-up of the most impressive talent from around town every night of the week. These ladies are practically begging to put on a show for you and the lads, so you're in for a once-in-a-lifetime experience. 
Reviews
Nathan T,
Took the stress out so the lads and I could focus on a wicked bucks night!
Please Enter Your Details To Get A Quote