Experience Overview
Wakeboards provided
Experience of all levels welcome
Attempt some obstacles
Watch the bucks stack it
Perfect photo opportunity
Get your gear off
Lifejackets included
Get a Quote
Wakeboarding Cairns Bucks Party Ideas
Destination: CAIRNS
You may be about to get married but you're not fooling anyone – You're really just a giant kid. As fellow kidults we know don't want to serve you up a platter of museums, tourist buses and library visits because #boring. Instead, we can pledge to you an epic day of thrills, slips, slides and water. You'll find it all at Cairns Wake Boarding park.
You know those videos you see of people flipping from blow up towers into the water and riding wake boards down huge jumps? Well Cairns Wakeboarding park is where all the magic happens.
AS the one and only cable water ski park in Queensland, this park offers a unique experience for everyone. Whether you're a boarding pro or you've never hit the water before, the friendly team of instructors will have you covered. When you're finished zipping your way around the specially built ramps and obstacles, the neighbouring Aqua Park is where you can really make your splash.
With slides, trampolines and floating mazes, this really is your childhood dream come true. All the equipment is provided, so all you need to do is buckle up and get ready to let your adrenaline run wild.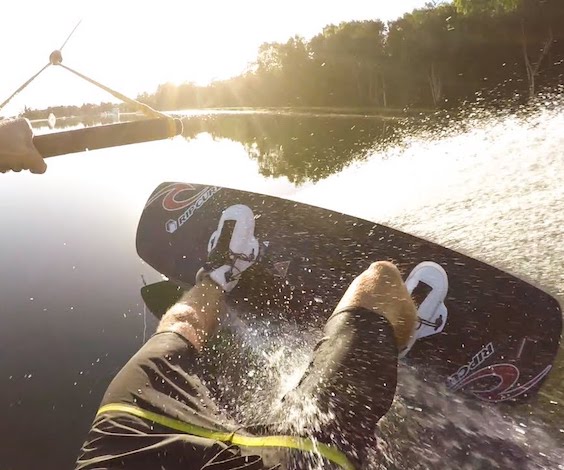 BUCKS WAKEBOARDING INFORMATION
5 Reasons to go Wakeboarding in Cairns
Who doesn't love to jump around when they're getting wet? In between slipping and sliding, Cairns Wake Boarding Park will have you panting and screaming for more.
The Aqua Park and Wake Boarding circuit an accommodate for private parties. With a capacity of up to 60 people at any time, you won't need to share your fun with anyone else.
The only requirements to enter the park is an over 10 years old age restriction. Unless you're a child groom, you'll be set and ready to go.
We've all seen you hitting the gym lately. All those protein shakes are paying off too. Why hide that body away?! When the sun is out, Cairns Wake Boarding Park is the perfect place to get those guns out and show off all your hard work.
After a day spent here, you may not have the paparazzi chasing you but all those stunts will still leave you feeling like you're a Hollywood movie star.
Read More: Top Things to do in Cairns | Cairns Bucks Party Ideas | Cairns Bucks Party Accommodation | Cairns Bucks Party Packages | Bucks Party Games
OTHER POPULAR CAIRNS BUCKS ACTIVITIES