Clay Target Shooting Cairns Day Ideas
Whip out ya guns and get ready to show the boys how real men do it. Clay Target Shooting is the art of shooting a firearm at flying targets and you're going to love it. We'll have an expert team on standby to make sure you hit something and all your mates will be there to piss themselves laughing when you don't. Put your money where your mouth is and show us what you're made of. Clay Target Shooting is some serious shit. You'll be armed with a shotgun and fully stocked with ammo, before you're let loose on the range.
After a quick briefing by the experts, you'll learn how to aim, pull, fire and score. Once you've got the hang of it, you will have shot at 30-35 clay targets. To step things up a bit, we can split the group into teams and send the party-goers head to head. That way, when you've spent all your ammo you can hand back your shotgun (and a slice of your manhood) and retire for the Awards Ceremony back at the club house. The best way to celebrate your win (or your loss) is to hit the town afterwards for an epic night to follow.
Experience Overview
Great for large & small groups
Training provided
Sledging encouraged
Gun and ammunition included
Great for competition
Get a Quote
Call for Info
5 Reasons to do Clay Shooting in Cairns
Is there anything better than laughing at the Buck's expense? You can all gather round and prepare to laugh until you cry when the Bachelor misses his target again. And again. And again. 
There is nothing like shooting a gun to get your adrenaline going. If Clay Targeting Shooting doesn't channel your inner competitive streak, then nothing will. 
We'll line up all the gear so that even if you've got no idea, you'll still look the part. All you need to do is rock up and be ready for some fun. 
Have you ever dreamt of starring in an action movie? This is probably the closest you'll ever get to feeling like you've been cast in the latest James Bond blockbuster. Please don't go offering out your autograph afterwards though. It's not a good look. 
This full scale competition separates to boys from the men. Prove you've got what it takes (and that all those hours of video gaming weren't wasted). 
Read More: Top Things to do in Cairns | Cairns Bucks Party Ideas | Cairns Bucks Party Accommodation | Cairns Bucks Party Packages | Bucks Party Games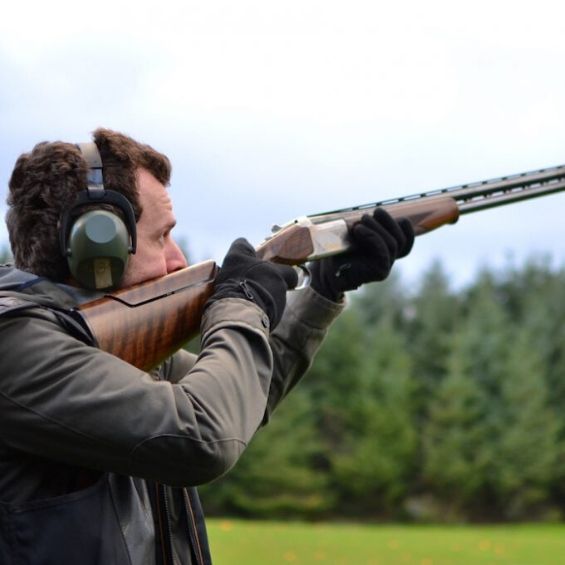 Making the most Clay Target Shooting in Cairns
Most people say that Cairns is the gateway to the Great Barrier Reef. But we reckon it's so much more than that. Cairns is the gateway to adventure. There are plenty of extreme activities to tick off your bucket list. Bungy jumping, skydiving and whitewater rafting are just a taste of some of the options on offer. This North Queensland destination is also teeming with wildlife and natural beauty. The rivers are home to hundreds of crocodiles, the ocean houses more sealife than you'll see anywhere else in the world and the rainforests boast an array of exotic birds, lizards and insects.
It's a National Geographic doco but IRL. Cairns will also surprisingly impress the foodies of the group too. Infact, it is known as the world's first tropical fruit wine region. Rather than vineyards, you'll find fruit orchards overflowing with mangos, bananas, passionfruit and pineapples. Local winemakers are always looking to include this produce in their wine, so you find just find any old cab sav. It's a place that is full of surprises but there is one thing for sure, Cairns never disappoints.