Jet Boating Cairns Bucks Party Ideas
It's wet, wild, a bit fishy and a bit more rough. It's the best Jet Boating experience Cairns has to offer. In between the thrilling speeds, spins and turns, you'll be swung into positions you never knew were possible. Don't let this once in a lifetime ride pass you by.
Let us take you on the ride of your life. It's like being on a rollercoaster on water and it's the most thrilling way to cool off in Cairns. Your experienced captain will provide interesting commentary about the beautiful sights of the Trinity inlet.
That's if you can concentrate on what he's saying. It will be an amazing 35 minutes of adrenaline pumping speed, spins and extreme slides. No need to worry about capturing that instagram-perfect selfie either.
The boat is fitted with some sublime cameras to capture every thrill of the ride. If that wasn't enough, you can also celebrate surviving the experience with a restaurant and ride combo. There really is no better way to see the sites of Cairns and pump yourself up for a night out on the town.
Experience Overview
Get wet and wild
Ideal for big groups
Get the wind in your hair
Safety equipment included
360 degree spins
Thrill seekers activity
Adrenaline rush comes free
Get a Quote
Call for Info
5 Reasons to go Jet Boating in Cairns
This ride is practically a rollercoaster on water – without all the long lines and screaming toddlers of theme parks. It really is the best ride a man can ask for.
It may be a little wet and you might slide around but we promise this only adds to the fun. With our safety officers on standby and world-class jet boat drivers behind the wheel, you can squeal to your heart's content and still know that you're in good hands.
Cairns is home to one of the 7 wonders of the world. While you may not be boating on top of the iconic Great Barrier Reef, these waters are a close second.
Are you sick of the missus complaining about your inability to multitask? On a Jet Boating activity you'll be fuelling your adrenaline, touring the local environment and bonding with your mates. Wait until she hears about this one!
Every Jet Boating tour is different. This vessel never takes the same route and there is always a surprise around the corner. Even if you've Jet Boated before, it promises to be just as good as the first time.
Read More: Top Things to do in Cairns | Cairns Bucks Party Ideas | Cairns Bucks Party Accommodation | Cairns Bucks Party Packages | Bucks Party Games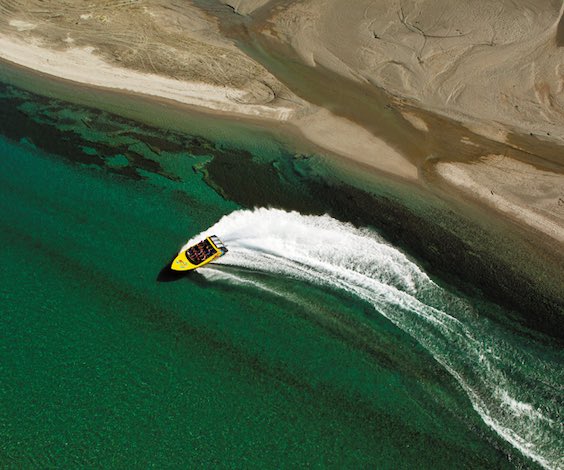 Making the most of Jet Boating in Cairns
If you're after the true Australian cultural immersion, look no further then Cairns. This North Queensland hub has more indigenous cultural centres than you will find anywhere else in the country. By day, you can learn to play the didgeridoo, throw a boomerang, weave baskets and craft traditional jewellery. Once the sun sets, sit back and enjoy a cultural dance celebration around a bonfire. Cairns is also the go-to place for all the adrenaline-seeking junkies out there. Choose from archery tag, bungy jumping, quad biking, wakeboarding, paintballing, bubble soccer, go-karting and plenty more. A visit to Cairns will tick off all the big items on travel bucket list and more.