Boat Party Cruise Brisbane Bucks Party Idea
The Brisbane Bucks Boat Party Cruise is fast becoming one of our most popular bucks activities. It's easy to see why, too. To celebrate your mate's last weekend of freedom, you're on your own private party boat living like a king and surrounded by bucks party essentials: food, drinks, sunshine (if it's daytime), moonlight (if it's night), good times and hot chicks with nice boobs. One of Brisbane's most famous features is the river that snakes its way through the city and all the way out to Moreton Bay.
A trip down this river will take you past some interesting local sights and landmarks, from the Story Bridge to the skyscrapers of the CBD to New Farm Park.
Now you can see these sights while you party on and enjoy a great buck's night. With a wide variety of boats available from luxury liners to BYO bangers, you're certain to find something that floats your boat (so to speak).
Experience Overview
Luxury boat party cruise with the lads
Set sail and leave behind all your responsibilities
Beers on deck with the lads
Catering and beverage packages available
The best way to explore Brisbane River
Professional captain and cabin crew
Kick off a big night
Get a Quote
Call for Info
5 Reasons to choose a Boat Party Cruise in Brisbane
If you really want to see the sights around Brisbane, a boat ride is a unique, novel and – above all – fun way to go about it.
Being on a boat party with your mates is already pretty boss, but being on a boat with your mates plus a bunch of babes is even more boss.
It's a chance to see some of the best and most famous sights and landmarks of Brisbane.
It's your own private party away from the crowds. No chance of a bunch of rowdy blokes you don't even know showing up and ruining things.
It's versatile. You can party during the day when the sun is shining on the capital city of the appropriately named Sunshine State or party underneath the stars and watch the buildings of the city lit up in bright colours. In Brisbane, both are very good options.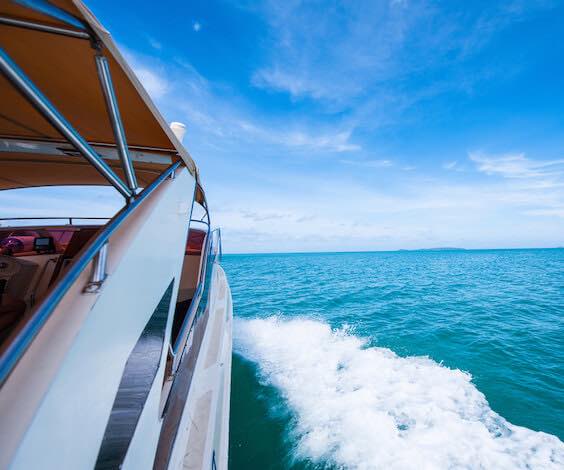 Making the most of your chartered boat cruise in Brisbane
This city will have you sorted for nightlife and party options and so will our activities. Ready to get back on dry land and check out some of the city's best bars, clubs, pubs and other nightspots? The Brisbane Club Crawl Party Tour Bucks Activity will take you to some of Brisbane's best bars and clubs where you can be guaranteed free entry, hot hostesses, games along the way and mega-babes galore.
The Brisbane Bucks VIP Nightlife Activity is also a taste of some of Brisbane's finest nightspots but with the VIP treatment: VIP booths, VIP entry, bottle service and private waitresses. Who's the Very Important Person? You and your crew are the Very Important People, of course! You might be thinking 'well, this is all well and good, but I want to see some hot chicks get their kits off as well'. Once again, you've come to the right place by coming to Brisbane.
The VIP Strip Club Bucks Activity takes the VIP experience to the strip club and gives you top-notch treatment in one of Brisbane's sexiest strip venues. While watching these beauties unveil their hot bods you'll be treated to anything from VIP booth bookings with beer tabs to bottle service, private areas, stage shows, tables shows and who knows what else? You'll have to book the activity to find out!
Although Brisbane is bursting with quality nightlife, you don't even have to leave the luxury of your apartment building to have a good time. With the Brisbane Bucks In Room Poker Activity, we bring the poker table and all the equipment you need straight to you. All you have to do is make sure the fridge is stocked with beer, kick back and enjoy your buddy's buck's night.