Gay Bars and Clubs Brisbane
If you are looking for a place to get out with your fabulous outfit and eyebrows on fleek, then Brisbane is for you. With a range of Gay bars and clubs in Brisbane for you to explore on your weekend you won't be disappointed.
YAHHSS Brisbane! This city is the bomb.com. For a destination that isn't particularly well-known international, Brisbane has a surprisingly impressive range of nightlife options that promise plenty of fun for everyone – especially the LGBTQI scene. The local community is vivacious, opening and always up for a good time. We're talking an ample availability of themed nights, drag performances, leather and festish events. So Just like Shania Twain belted out in the late 90s…Let's go girls! 
Top Gay Bars and Clubs in Brisbane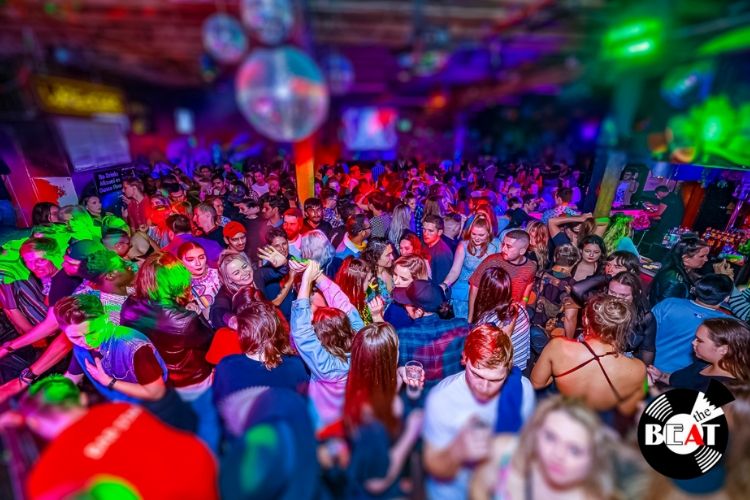 (Source: The Beat Megaclub)
Since opening its doors in 1983, The Beat MegaClub has maintained a reputation of being the biggest and arguably best gay night club in Brisbane. The nightlife hub is open 365 days a year and boasts 5 clubrooms, 7 bars and six beer gardens – so there really is something for everyone. If you're looking to step it up a notch, you can always catch a performance by the drag queens, listen to the live gigs or just strut your stuff on the dance floor. With a kick-ass vibe to match, The Beat MegaClub is where the parties go off! 
The Beat MegaClub – 677 Ann Street Brisbane, Gay Club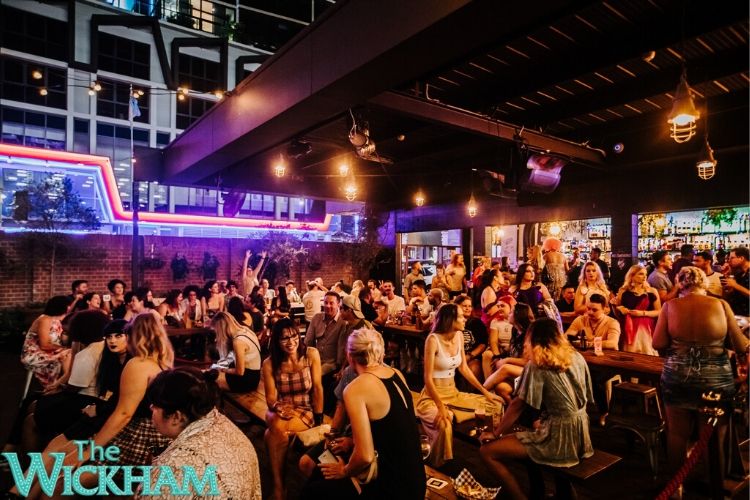 (Source: The Wickham)
The Wickham was once an exclusively gay bar but after under going a renovation in recent year, the pub has expanded its audience. Despite now welcoming all walks of life, the trendy decor and upbeat vibe makes it a popular meeting point for the local LGBTQI community. The modern and inner-city venue hosts homegrown live talent, a seemingly endless list of expertly crafted drinks and plenty of great eats for when your late night cravings kick in. You can head along any night of the week and you're guaranteed a killer time. 
The Wickham – 308 Wickham St, Fortitude Valley, Gay Bar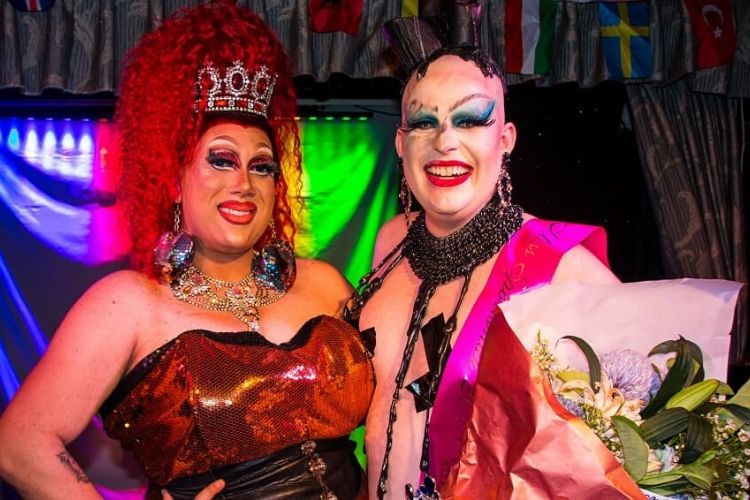 (Source: Sporties Qld)
The Sportsman Hotel is a bar, bistro and hotel all rolled into one. It's affectionately known by locals as "Sporties"  and it's the only totally gay owned and operating venue in the city, having provided gay times for more than 3 decades. Doors are open every night of the week but the party really gets going once the weekend swings around. There is also a more relaxed restaurant for those who are looking for a more low-key evening, and most nights include a drag show, trivia game or karaoke session. YOu'll just have to try your luck and see if you've got what it takes to snag the winning prize. 
The Sportsman Hotel – 130 Liechardt Street, Spring Hill, Gay Bar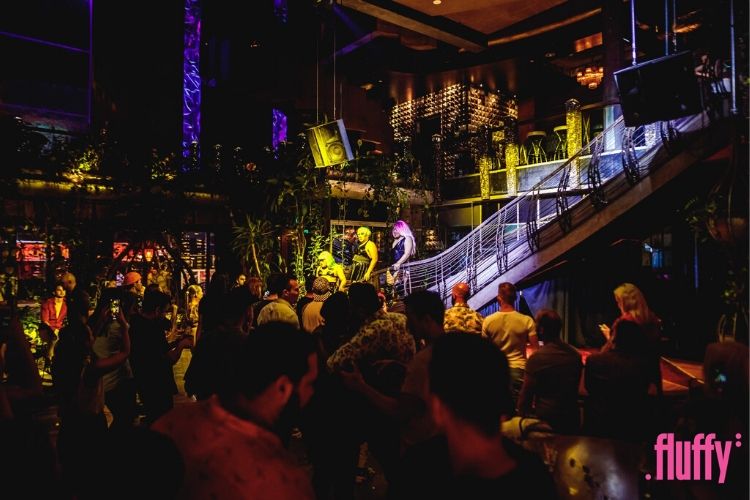 (Source:I love Fluffy FB)
If you're looking to get your strut on and show us what your Mumma gave you, you're going to want to keep reading. A weekly camp-pop gay dance party is held every Sunday at Club EI8HT. From the moment you step through the doors, you'll be serenaded in pink, sparkly opulence, banger tunes and internationally acclaimed drag acts. The nights have become so successful that the group now holds regular drag brunches in the city and one-off shows throughout the year. You never know who you might spot amongst this bedazzled crowd. 
Fluffy @ EI8HT – 8 Mclachlan Street, Fortitude Valley , Gay Club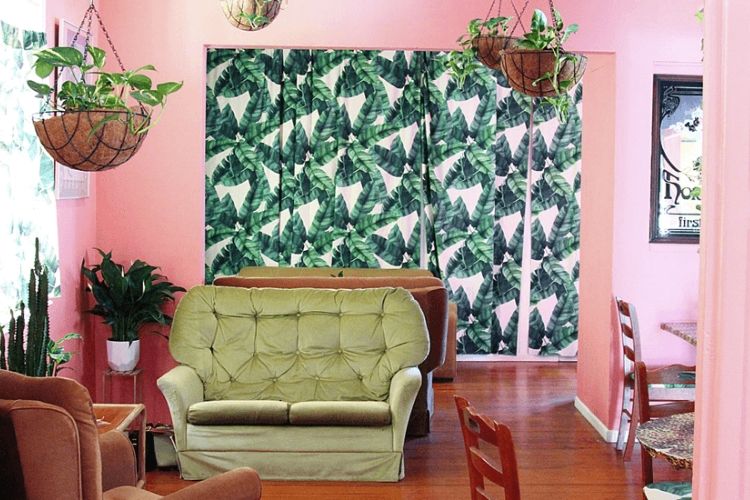 (Source: The Weekend Edition)
Brisbane's gay scene isn't all hustle and bustle, there are several low key options too. Betty's Espresso and Bar is known as the chill hot spot for the local LGBTQI community. The West End destination operates with an "everybody is welcome" mentality, making every night an easy going and comfortable evening. The pink walls and retro furniture gives it a distinct Grandma-like vibe, but that just adds to the overall experience. Trade starts in the early hours of the morning with expertly brewed coffees and homemade-style cakes, but once the sun goes down the night owls come out to play. Regardless of where you call home, you'll be hard pressed to leave Betty's without bumping into somebody that you know. 
Betty's Espresso & Bar – 11 Browning Street, South Brisbane , Gay Bar
Further Reading: