Choosing your bucks party destination
One of the most critical decisions the Buck or group can making is choosing the Bucks party destination. With so many great options available, some might find the decision quite overwhelming.
This is a momentous occasion so naturally you want it to be perfect. Each destination comes with a range of available activities that offer different experiences.
At this point, it's important to do some research on a range of bucks party destinations that suit your bucks party needs. Be sure to check out all the available Wicked Buck's destinations before making a decision.
If you still can't decide? Maybe have a list of a few preferred bucks party destinations and get in touch with the Wicked Party Planners for some further clarification on which is the best fit for you.
Our Locations
Australia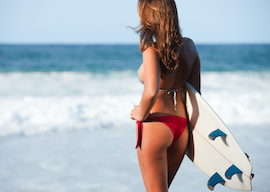 New Zealand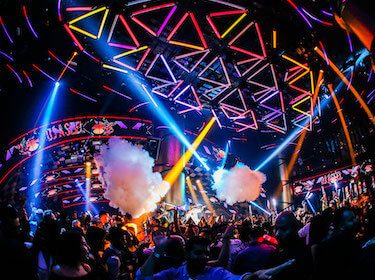 What to consider when choosing your Bucks Party Destination
1. Budget
Setting a budget will play a critical role in understanding what destinations will be suitable for your bucks party.  You want to make sure your budget is spread evenly across your travel, accommodation, Buck's experiences and the drinking fund. Are you a luxury traveller or a budget traveller? What kind of accommodation do you want to stay in? Sufficient planning before making decisions is going to make for the best possible Buck's party with no hiccups.
2. Travel Experiences
It's important to remember you are crafting the ultimate Buck's adventure or experience for you and your mates. Taking into consideration what Buck's activities that each location offers is going to give you a better idea of where to have your Buck's party. How do you want to remember this Buck's party? Is it going to be a fun filled day with activities that you can laugh about throughout the rest of the night? Or are you going to get stuck into partying strait away? If you are wanting to know what activities are going to be best for you and your group get in touch with our party planners for some expert advice.
3. Time Frame
Are you tossing up between a one night stand or making your Bucks a complete weekend of partying? The amount of time you have available should be considered when it comes to choosing your destination. You don't want to spend more time travelling than partying right? Also making sure you aren't going to cause any troubles with your partner. Not to mention the next day deathly hangover heading back home. Plan smart, consider all your options and allow yourself enough time to fit everything in that you are wanting to do on this once in a lifetime Buck's party experience.
4. When to go
What kind of weather suits your party requirements? Do you want something more warm and sunny or maybe you enjoy colder weather? Naturally, your preferred weather is going to help narrow down your possible Buck's party destination options. Take into consideration peak seasons, public holidays and school holiday times as these will come with higher travel prices. Maybe travelling in a quieter season might be the best way to get the most out of your budget and allow more money for the drinking fund. If you travel in an off-peak time you are more likely to avoid crowds.
5. Who you are travelling with
Are you travelling solo or with a small or large group of lads? Taking into considering your mates when choosing your destination might make certain places and experiences more practical than others. What destination is going to be most enjoyable for all of the Buck's group to make this the best party experience possible. No one wants anyone feeling left out or strung out for money so getting the balance right is key. If you need recommendations our expert party planners will gladly provide you with further information on what might be most suitable for everyone.
6. Transport Options
The most suitable transport options for your Buck's group is going to change with each location. Considering how far you need to travel is going to give you an idea of what is required. Do you need a flight? Bus? Boat? Taxi? Transfers? Hummers? It could be what you base part of your decision on because you want to ensure you travel time is less than the time you will spend partying. Not to mention keeping your transport costs as low as possible will ensure that you have more money to spend where it counts.